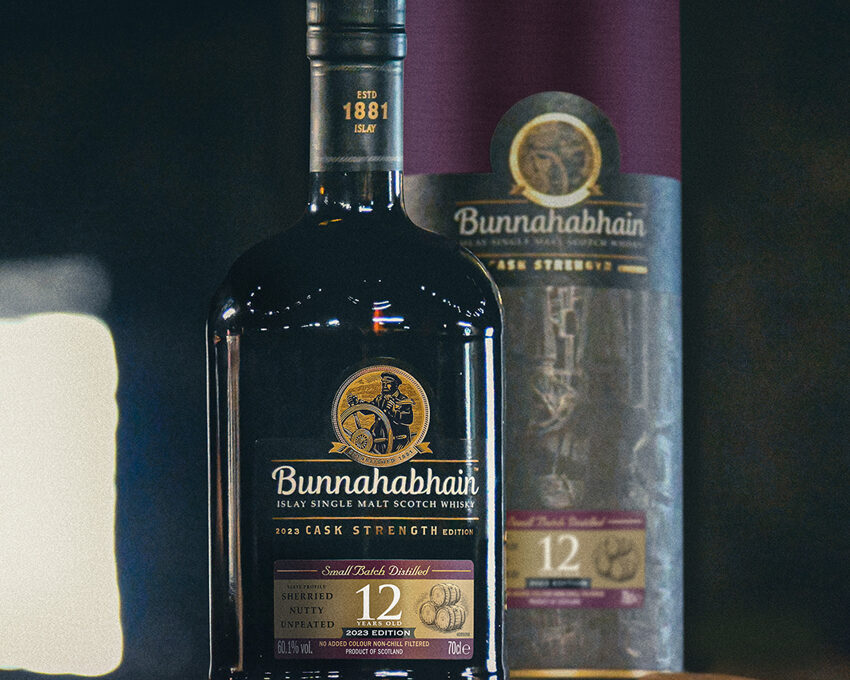 Bunnahabhain Distillery, known for its classic unpeated sherried house style, has announced the launch of its third annual small-batch 12 Year Old Cask Strength release. Named the Bunnahabhain 12 Year Old Cask Strength 2023 Edition, this limited edition expression allows enthusiasts to savor the essence of Bunnahabhain whisky.
Originating from the remote north-eastern coast of Islay, the whisky is crafted with natural spring water from the Margadale spring. This year's release pays homage to Bunnahabhain's renowned 12 Year Old signature expression, continuing the tradition with an increased alcohol by volume (ABV) of 60.1%, compared to 56.6% in 2022 and 55.1% in 2021.
The 12-Year-Old Cask Strength 2023 Edition has been matured in both first and second-fill oloroso sherry casks, and then finely balanced with a touch of bourbon. Each cask is handpicked by Master Blender Julieann Fernandez to ensure the distinctive Bunnahabhain flavor profile. The maturation in sherry casks has contributed to the release's notes of stone fruits and figs, paired with lingering hints of vanilla for a refined finish.
In her remarks, Fernandez expressed her pride in the 2023 release, noting its embodiment of all Bunnahabhain stands for: "unpeated, sherried and full of intense flavor." She described the newest offering as having prominent notes of roasted nuts and cinnamon spice in every dram.
The Bunnahabhain 12 Year Old Cask Strength 2023 Edition, available for purchase at the distillery or through their website, is offered at £85. The non-chill filtered expression invites whisky aficionados to enjoy the spirit as authentically as possible, echoing the distillery's commitment to providing a pure and unaltered tasting experience.