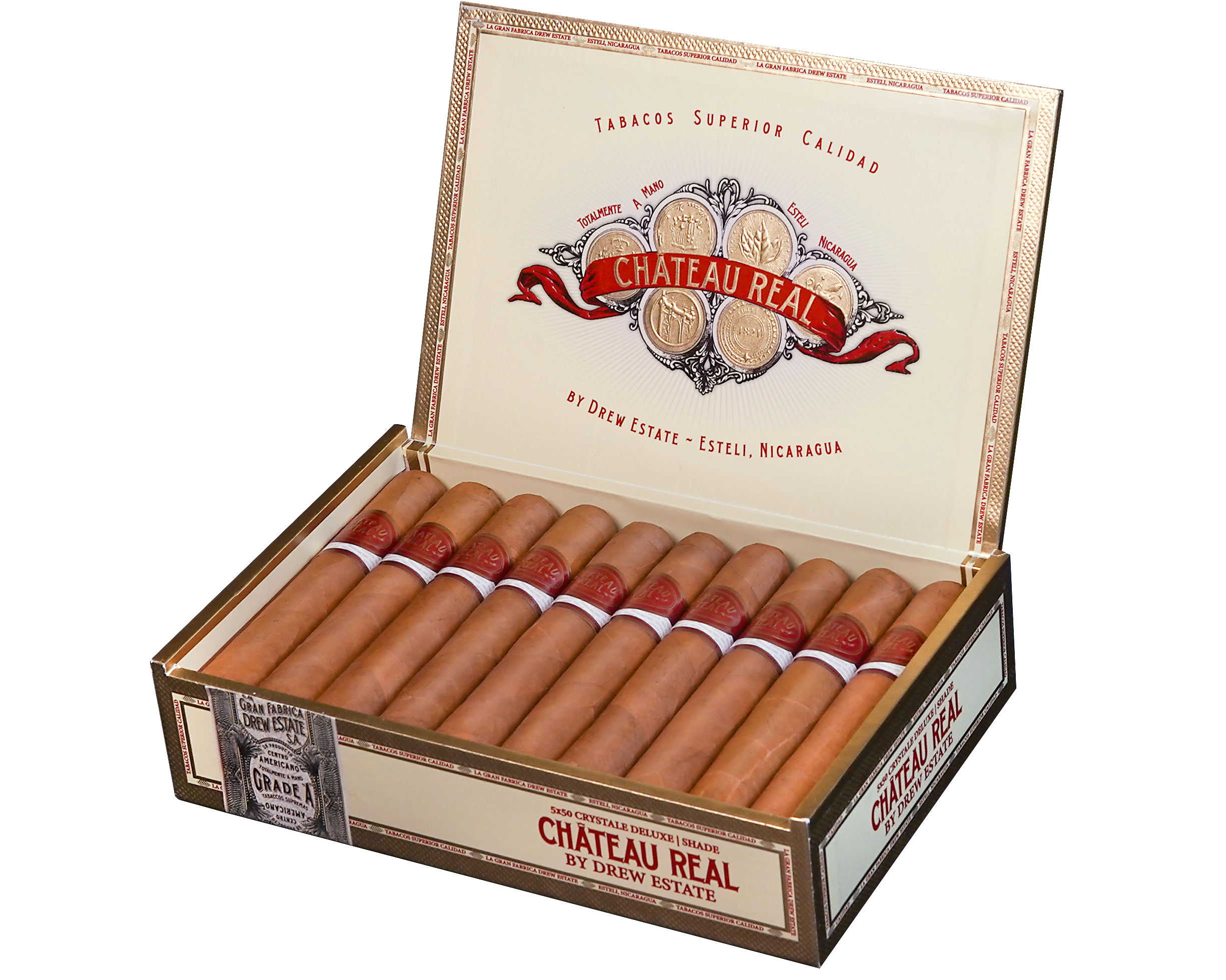 Drew Estate, the renowned cigar manufacturer, is making waves with its latest release, Chateau Real, a cigar brand that had mysteriously vanished into the realms of legend and lore but is now being resurrected exclusively for online retailers.
Back in 2007, Drew Estate introduced the Chateau Real brand to the domestic market, just before the momentous inauguration of La Gran Fabrica Drew Estate in Estelí, Nicaragua. It marked a significant turning point for the ambitious company, which was striving to establish itself as a force in the realm of traditional cigars, moving beyond the realm of "infused cigars" that it was known for. However, after an enthusiastic brand launch, Chateau Real seemed to vanish from the scene, becoming a subject of folklore and even controversy.
Jonathan Drew, Founder and President of Drew Estate, expresses his excitement about reviving this legendary brand, stating, "Chateau, along with all of its secrets has since become one of the most sought-after 'Drew Estate Ghosts,' with collectors keeping the brand and its folklore alive. We simply had to resurrect this prince of a brand. I'm absolutely thrilled that we are bringing affordable brands to market… good products that everyone can afford and feel intelligent purchasing."
Chateau Real is now poised to make a triumphant return, available exclusively through Drew Diplomat Digital retailers. This luxurious cigar is crafted to showcase its compelling Connecticut Shade-forward flavor. It boasts a balanced blend of well-aged Nicaraguan binder and filler tobaccos, elegantly wrapped in a beautiful, silky golden brown Connecticut Shade leaf. This blend promises a truly relaxing smoke experience, redefining expectations for traditional, premium, mellow cigars that are fairly priced.
One might wonder about the expert opinion on this revival. "Mr. Don Gummo," whose identity and whereabouts remain shrouded in mystery, describes the new Chateau Real as "a velvet masterpiece, naturally sweet and smooth, with deliciously creamy nutty notes."
Chateau Real is available exclusively through Drew Diplomat online premium cigar retailers. It comes packaged in 20-count boxes and is offered in three sizes:
Toro (6 x 50) priced at $134.95 per box or $6.75 per cigar.
Robusto (5 x 50) priced at $129.95 per box or $6.50 per cigar.
Churchill (7 x 50) priced at $139.95 per box or $7 per cigar.
This resurrection of Chateau Real serves as a testament to Drew Estate's commitment to offering quality cigars that are not only accessible but also steeped in tradition and flavor.