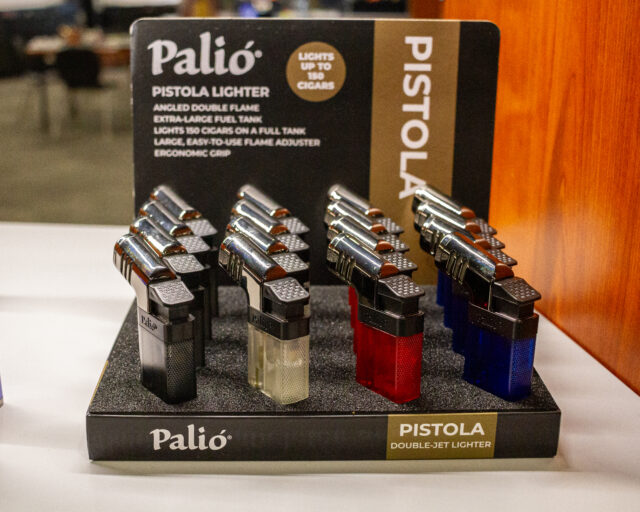 Quality Importers Trading Company debuted a handful of new lighters at PCA 2023, including the Palió Pistola, Palió Pro Line, and Xikar Ion.
Quality Importers provides wholesale quality cigar humidors, smoking accessories, and custom cigar box packaging. They cater to everyone from brick-and-mortar retailers to international cigar manufacturers. Since being established in 2000, Quality Importers has made its name by creating innovative accessories for the cigar world and providing their clients with top-notch customer service.
The Palió Pistola is a budget-friendly angled double torch lighter priced at $14.99 and can light up to 150 cigars. It comes in four colors (red, white, smoke, and blue), and Quality Importers offer a customization option for brands to add logos to the lighter. Quality Importers graciously gave each person a Pistola when they attended the PCA Opening Night Party.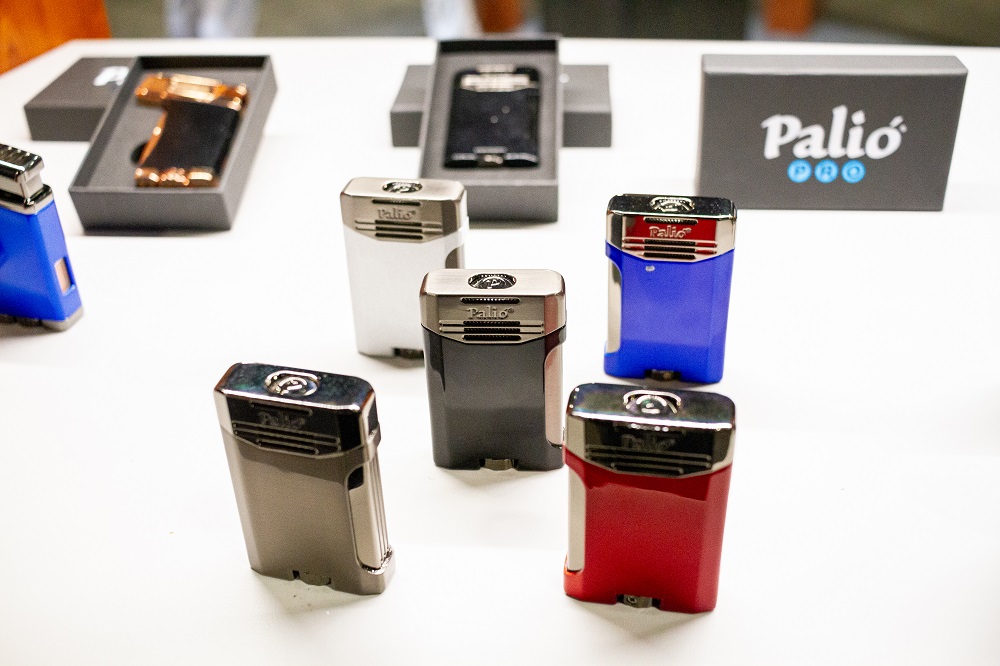 The Palió PRO series is a trifecta of lighters: Scorpius, Antares, and Polaris, designed with the daily cigar smoker in mind. With entire metal bodies, these lighters were built to last. They provide high-quality performance without breaking the bank. The Scorpius is a single jet-angled flame lighter, but it comes with a punch and a draw tool with an MSRP of $29.99. The Antares has a side-squeezed ignition, double torch, and inline lighter that comes in five colors with an MSRP of $44.99. Rounding out the Palió PRO series is the Polaris, a triple torch inline lighter with pull-down ignition. It has an MSRP of $44.99 and comes in five colors.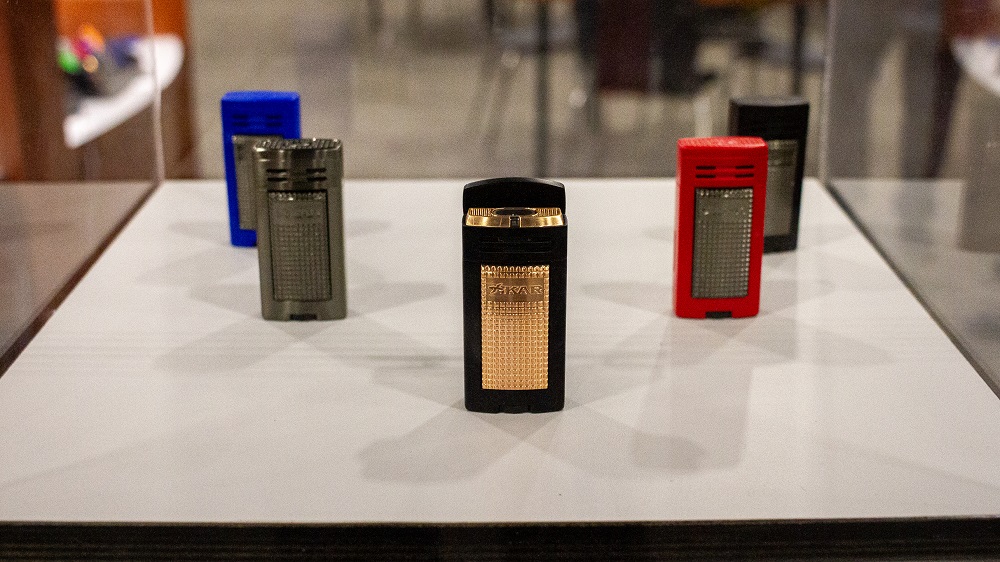 The Xikar Ion is a large push-button ignition dual-flame torch lighter. It comes in five beautiful matte colors, and its oversized fuel tank can light up to 80 cigars. Besides being beautiful, the Ion isn't huge, so it'll fit perfectly in a leather travel humidor. XIKAR®'s Limited Lifetime Warranty backs the XIKAR® Ion.