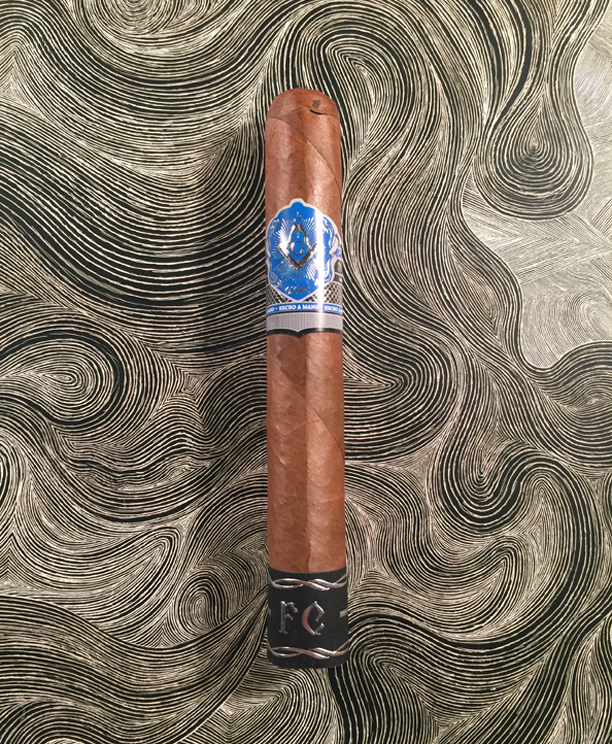 Hiram and Solomon aims to honor the tradition, culture, and fraternity of the Freemason brotherhood. The company is headquartered in Tom's River, New Jersey, while the cigars themselves are rolled in the Dominican Republic. The Fellowcraft is the company's intermediate outfit, with the Entered Apprentice serving as the novice line, and the Master Mason as the company's full-bodied brand. Hiram and Solomon Cigars sent in samples for this review.
Blend Specifics:
Cigar: Hiram and Solomon Fellowcraft
Vitola: Gran Toro 6" x 56
Wrapper: Habano 2000
Binder: Dominican
Filler: Dominican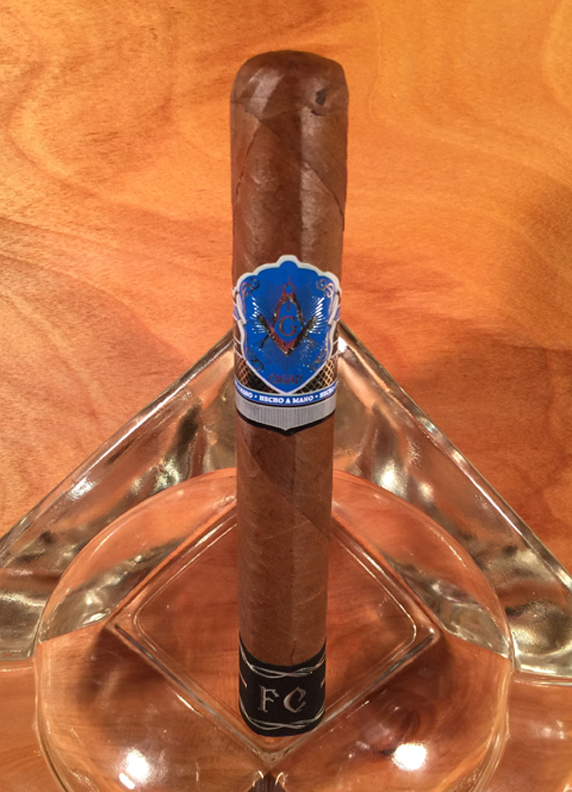 Appearance and Construction: The Fellowcraft has a milk chocolate brown wrapper with very minimal veins, a superfine sandpaper texture and a slight oily sheen. Very well construction with tight, though visible seams, and very dense packing at the foot, and a nicely applied double cap.
Smoke and Flavor Characteristics
Cold Aromas: The wrapper has a cedar and grass mix. The foot gives off fresh cedar and a clean vanilla with just a hint of spice. The cold draw has just the right amount of tension, and presents cedar, a bit of citrus; a salty-oily residue can be felt on the lips with an ever so slight hint of cayenne pepper.
First Third: Big pepper wash as the first notes start to pop up. A dry cedar and a darker and harder wood make themselves present and hold the core while there's still a pepper wash on the back of the tongue. Lots of salt and cedar are in the aroma. The draw is nice and just right, providing for ample amounts of creamy smoke. There's a hint of dried fruit, akin to raisins or dried figs. There's also a decent amount of leather and sweet tobacco present. The pepper starts to die down quite a bit. The ash is a uniform slate gray and is slightly flaky but holds together as a chunk really well. The burn isn't razor sharp but performance is just fine. The finish is clean and is somewhat short-lived, with a lingering leather note. The body is medium plus, the flavor is medium to full, and the strength is at medium.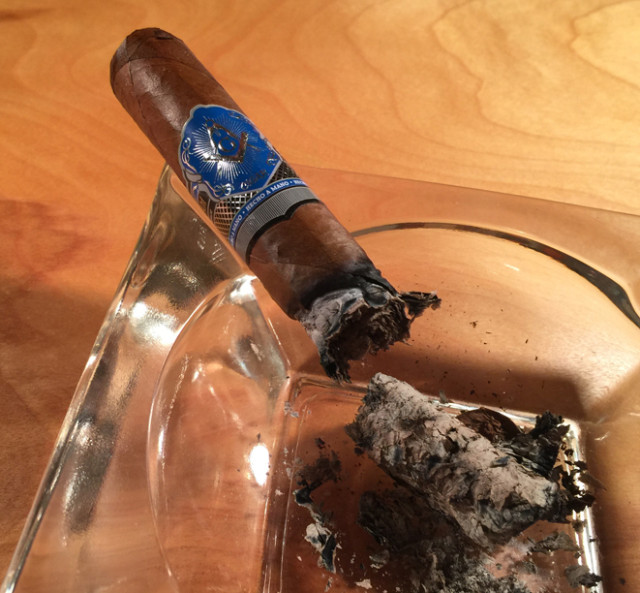 Second Third: Starting the second third, the ash is holding on strong. The flavor hasn't changed much since the first, but still very entertaining and flavorful. Leather and cedar still teaming with minor notes of dried fruit, dark wood, and a pepper tingle. The burn gets a little wonky at times but corrects itself without any problems and no need for relights or touch-ups as of yet. The ash finally fell off on its own at 2.25". The body is still holding at medium plus, flavor at medium to full, though starting to drop toward medium and the strength is at medium. Removing the band comes off really nice and easy.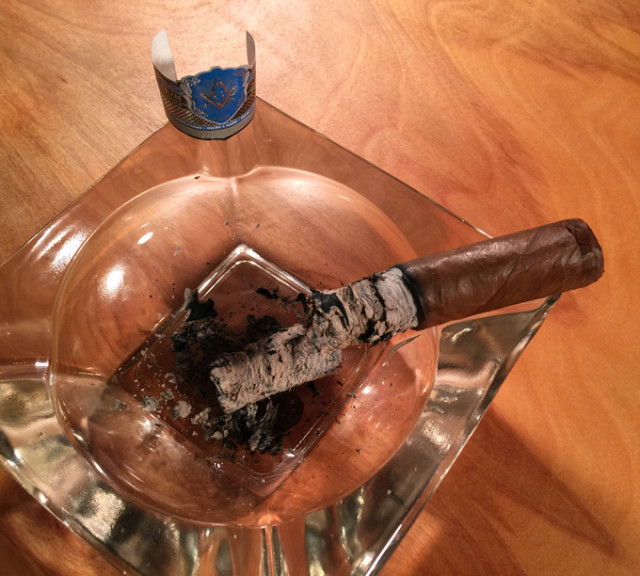 Final Third: Into the third, the flavors have dropped significantly and have culminated into a dry wood core with a-muted leather. Dried fruit and salt are practically gone. There still lies a touch of black pepper on the finish. Smoke production is still great with plumes of creamy smoke. This cigar required one touch-up here in the final third. The Fellowcraft finishes at medium plus in body, medium in flavor and medium to full in strength.
Final Thoughts: The Hiram and Solomon Fellowcraft seem to have some difficulties in getting lit right, most likely due to its very oily wrapper. Though once it gets going, it goes pretty well and usually without any other hitches. The flavor profile is dominant in cedar and leather, with minor notes of dried fruit, a darker wood, salt, which is also in the aroma in hefty amounts and black pepper, which shines best on the finish and lingers on the back of the tongue. The ash holds on phenomenally on this cigar, and the cigar itself can be best described as a mid-day smoke. Not quite suitable for after supper, and a bit too strong for an early day / breakfast smoke. This smoke is best savored in sips, though at times it can take a few double puffs to get a good draw. The profile is a steady medium plus in body, a varying medium to full to medium in flavor and a medium to medium to full in strength.
Smoking time was 2 hours and 20 minutes.
Grade: B