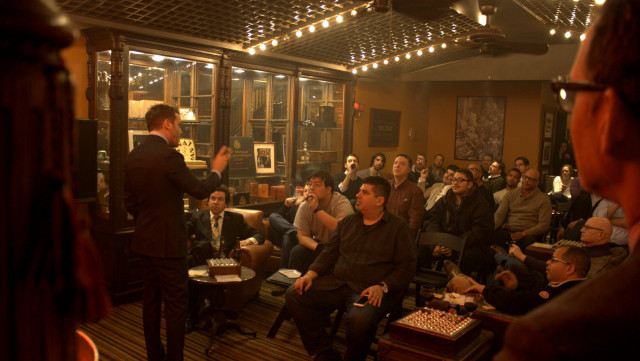 I recently had the privilege of being invited to a component tasting with Michael Herklots at the Nat Sherman Townhouse on Feb 10th. I'm a big fan of cigar education, and I knew that the component tasting would make for a unique educational experience, so I jumped at the opportunity to attend.
I arrived at  7:15pm and made my way down into the Johnson Club Room downstairs, which was already smokey and occupied by around 30 cigar enthusiasts, mainly bloggers and friends of the Nat Sherman brand.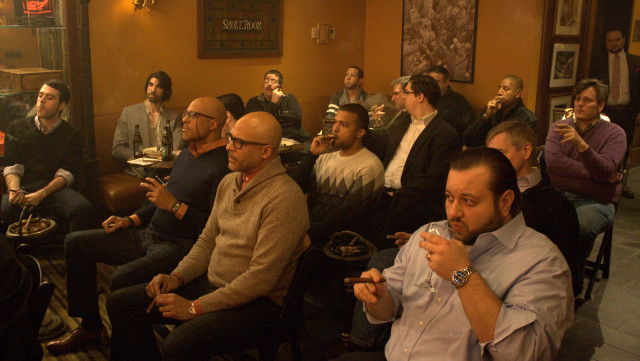 Herklots began the evening with a brief history of Nat Sherman, explaining that "before the brand was a place, and before the place was a man, Nat Sherman." The first premium cigar sold by Nat Sherman, I was surprised to learn, was Epoca, which was reblended in 2014 to rave reviews.
At this point, Michael started the component tasting, with Nat Sherman staff handing out a short cigar purely made of Dominican Seco, the first component of Epoca. After lighting and comparing notes on flavor, aroma, and palate impact, we moved onto the second leaf, Dominican Ligero, and after that Nicaraguan Ligero.   The seco cigar offered light, bready notes with some nuts and a musty aroma. The Dominican ligero (my personal favorite), offered similarly musty notes but with richer notes of spice and leather. The Nicaraguan ligero offered much bigger, richer notes, with a lot more of a kick and pepper notes.
All three samples were enjoyable in their own right, but Michael illustrated the difficulty of blending cigars by asking the guests to smoke the first two cigars, then second and third, and finally the first and third at the same time. Each combination was putrid and awful. Then Herklots asked us to smoke all three cigars at once, and that's where the magic happened: a brief glimpse into the Epoca color palate.  The cigars combined to create an experience of flavor and balance reminiscent of Epoca.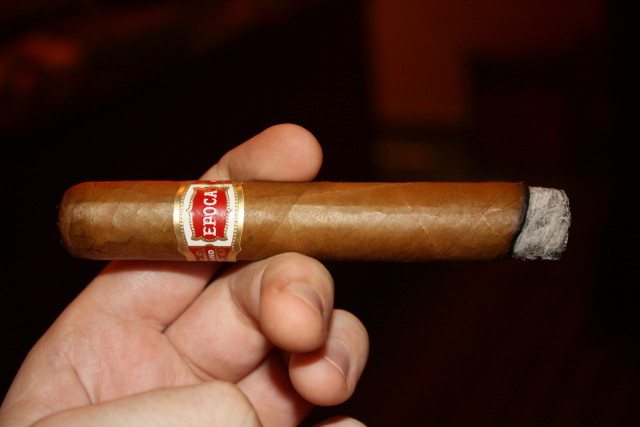 Throughout the tasting, Michael did an incredible job describing the intricacies of cigar construction, tasting, and blending. More than that, he did it with a New York charm that warmed the room up and invited guests to stay and smoke after the tasting concluded.
And so the evening was illustrative of the kind of Nat Sherman that Michael Herklots seeks to build: on one hand, an establishment that carries on the traditional feel and overall aesthetic of Nat Sherman. On the other, a fierce commitment to pushing the bounds of the traditional Nat Sherman flavor profile, creating new blends and experiences for the 21st century that are all at once old and new.