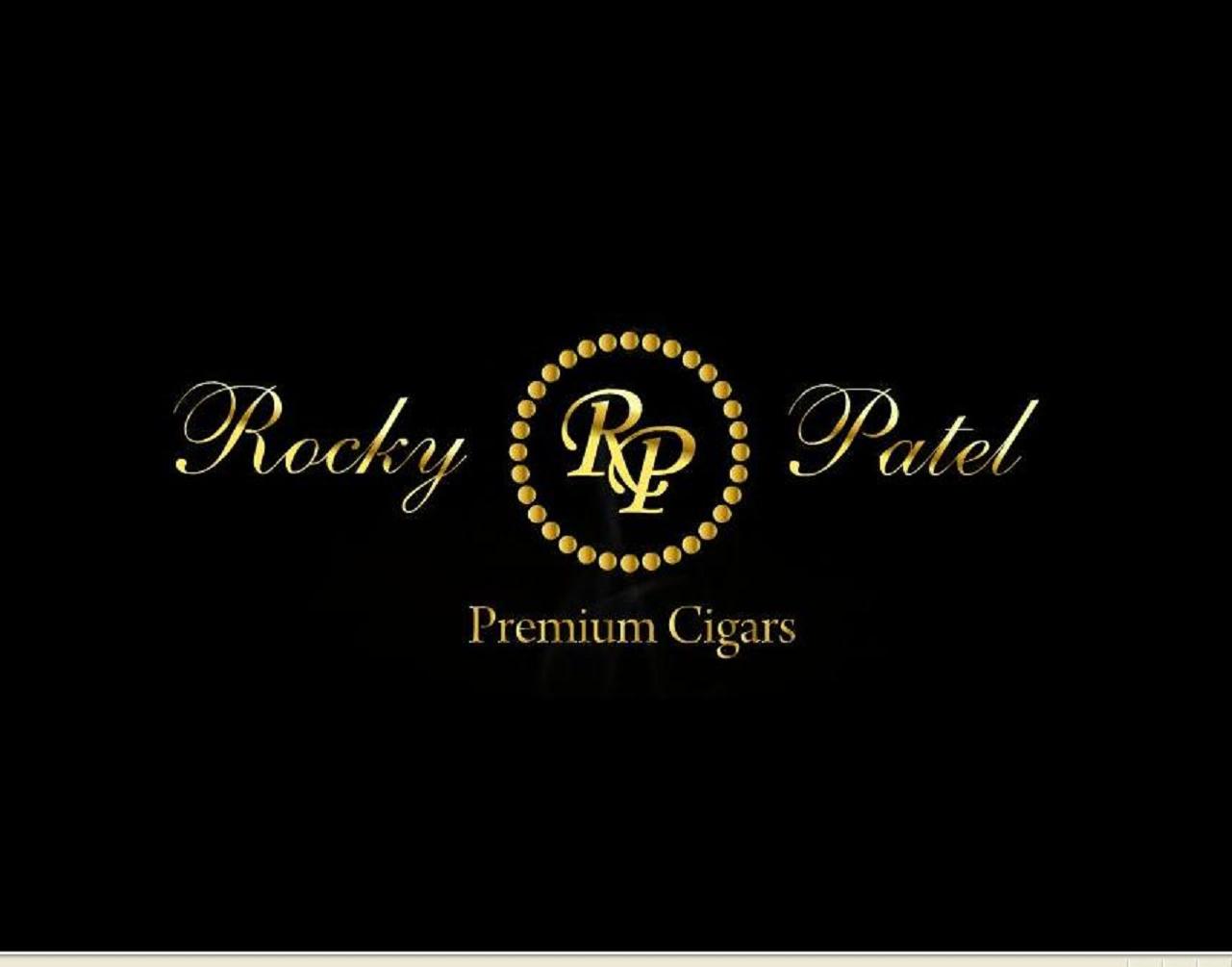 Since starting FineTobaccoNYC as a little blog about two and a half years ago, I've had the chance to meet some pretty influential people in the cigar industry. From cigar manufacturers, brand reps, lounge owners, and tobacco lobbyists, the list goes on. One thing I've found to be true in my meetings with various industry actors is that all of them have a story. Maybe they were former lawyers, like Rocky Patel. Perhaps they worked in law enforcement and decided to open their own shop. The stories are too numerous to count.
But count them we shall. First up is Patrick Vivalo of Rocky Patel cigars. I first encountered Patrick online, and was blown away by his personability and willingness to really delve into details. I wanted to know a little bit about what it is like to work with Rocky Patel, a company that is famous for its expensive parties, luxurious IPCPR booths, and numerous product lines. Below is that interview – enjoy!
~~~~~
FTNYC: Rocky Patel is now clearly one of the biggest names in the business. How did you end up at Rocky Patel, and what has made you stay? 
Vivalo: I started with Rocky Patel when we were still known as "Indian Tabac Cigar Co." back in 2002. I first met Rocky back in 2001 while I was working at a local cigar lounge. Whenever he was in town (which wasn't that often), we would smoke a cigar or two together. While we got to know each other we established a friendship and mutual respect. What has made me stay is Rocky's hard work, passion and dedication not only to make a great cigar but to create a great team of people who are equally as passionate and dedicated to not only the company but to the cigar industry as a whole.
FTNYC: Working in the cigar industry, you must get to experience some pretty unique things, especially working with the Patels. I've been at events with both Rocky and Nish, and those guys can party. What is the most memorable experience you've had at Rocky Patel since joining them?
Vivalo: My most memorable experience working with the company… there are so many! On the professional side, I would have to say it was back in 2003 at our annual trade show (back then it was known as the RTDA, now IPCPR) when we launched the Rocky Patel Vintage 1990 & 1992. Retailers were used to the vibrant packaging of the ITC line & we went in the opposite direction with classic elegant packaging (of course the cigar was good too). That was a huge trade show for us as it was the beginning of the transition of the company. On the personal side, I would have to say December 19th, 2006. It was the day my sister passed away and Rocky made sure he was with me and my family the whole day. That meant a lot to me and I will never forget that.
FTNYC: The market for cigars is experiencing something of a resurgence now, with hundreds and even thousands of new brands popping up in the past decade or so. What makes Rocky Patel cigars stand out? If you had to distill Rocky Patel into one or two sentences, how would you describe its essence?
VivaloL: What makes Rocky Patel cigars stand out is the same as how have gotten to where  we are today: passion, dedication and consistency. Rocky is known as the hardest working man in the industry. He built his brand by spending countless days, weeks, and months on the road doing in-store events and building his relationship with both retailers and consumers. Another big part to our success is our factory tours to Honduras. We take down hundreds of people every year (both retailers & consumers) to experience the art of cigar making first hand. With those two things, we have built a very local customer base.
FTNYC: We all know that the American cigar industry, particularly in large cities like New York, is under a lot of stress from local, state, and national regulations. What is one suggestion you would give to members of the cigar community who want to ensure their right, and the right of others, to enjoy a cigar? 
Vivalo: To continue to ensure your rights as a cigar smoker and an American I suggest that you stay current on local and state issues by going to cigarrights.org. I think the CRA is vital to our industry as I am an ambassador and Rocky is a founding member. We are not only facing smoking bans and tax increases but the possibility of FDA regulation in the premium cigar industry. You as an American have the right and an opportunity to let your voice be heard by contacting your state and local congressman and representatives.
FTNYC: Any special up and coming cigars or projects that you'd like to clue our readers in on?
Vivalo: Those who were at the IPCPR saw some of the new, exciting lines we have introduced to the market. There were a few firsts for the Rocky Patel brand such as the Edge Habano (the first Edge made in Nicaragua but still with the Plasencia's and is 100% Nicaraguan tobacco). Burn Naples, FL was inspired by Rocky's cigar lounge in Naples, FL called Burn which is made up of 100% Honduran tobacco. We also made a cigar for Gary Sheffield called HR500 to commemorate his mile stone of being one of only 25 to accomplish the mile stone. We also came out with Private Cellar which a rich medium to full bodied cigar with a Connecticut Broadleaf wrapper (another first for a RP brand), Freedom and the Nording 50th Anniversary to commemorate Erik Nording's 50th year in  business.
What is your favorite Rocky Patel cigar? Who are some of your favorite up and coming brands in the U.S. today? 
Vivalo: I think all of our cigars are great and there is a market for each and every one. There are so many that I enjoy, such as the new Freedom, Private Cellar, Edge Habano, Xen, Thunder,Decade, but I would have to say that  the 15th Anniversary is my favorite. I prefer a medium to full bodied cigar and love Nicaraguan tobacco and the 15th has both. Flavor, balance & strength, if you haven't tried a 15th and love a medium to full bodied cigar I suggest you go grab one after you are done reading the rest of this interview! I also enjoy quite a few other brands, I think it's important to smoke other brands to stay in tune on to what is going on in the industry. Some of those are Padron, Tatuaje, Illusione, Liga Privada, 601, LFD & My Father to name a few.
FTNYC: Last question: your best smoke ever. Where was it, what were you smoking, who were you with? 
Vivalo: The best cigar I have ever smoked (so many to choose from!), I would have to say the first Vintage 1992 I ever had. I would also  have to say the first cigar I ever had. It was a Partagas Serie D 4 and it was on Christmas Day 1996, I was at my friends house and after dinner we went to watch the Bulls &  Knicks in his smoking room. I, like many people who have never experienced a cigar, was hesitant due to what every non-smoker always preaches about how smoking is harmful. My friends father explained that he smokes cigars to relax and enjoy the overall experience. From that day I fell in love with cigars and eventually landed a job at a local cigar shop.
FTNYC: Thanks for taking the time to answer our questions. Any other thoughts you'd like to share? 
Vivalo: I'd like to say that I feel fortunate to work in such a great industry as ours. It's more like a brotherhood. There are a lot of great people (some of which I consider good friends). We work in an industry like no other, we do what we love and love what we do! I also just started writing Whiskey reviews for my good friend Thor at Cigar Press magazine. It is something else that I am very passionate about and when speaking with Thor we bounced some ideas around and he felt that he was missing that in his publication. Again, thank you and I am honored that you have given me this opportunity!
Best regards,
Patrick J Vivalo
CRA Ambassador
@pvivalo