If you're a New Yorker who smokes cigars, you've probably heard about the proposed ban on smoking in public parks and beaches.  If not, you can read about it here.  Mayor Bloomberg is proposing a $250 fine for anyone smoking in these public areas.  I don't know what you think, but that sounds pretty ridiculous to me; tough to enforce as well.  Can you imagine the police trying to fine a French tourist smoking a cigarette in Times Square, or an old man smoking his pipe in Central Park?
I may be risking a lot of fines if this law passes, because I love to smoke cigars in New York's parks, particularly Stuyvesant Park (located between E. 15th St. and E. 17th St. on both sides of 2nd Avenue).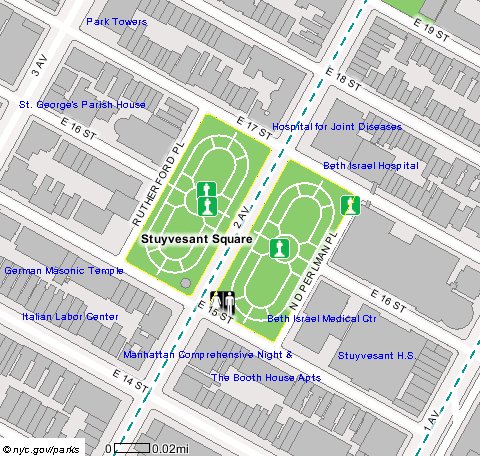 Like a lot of New Yorkers, I choose not to smoke in my apartment.  Maybe if I lived in a big house in the country, I could have a smoking room / man cave, or at least a porch on which to sit in a chair and enjoy a nice cigar from time to time.  That not being the case, I find myself looking for public areas to smoke.
I live near Union Square, but I don't often smoke cigars there; it's so full of people, and I know the smell pisses people off.  I don't want to be a jerk.  I prefer my little Stuyvesant Park because there are far fewer people and much more space.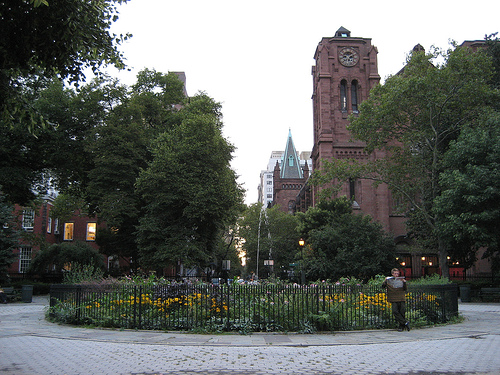 Stuyvesant Park consists of two smaller rectangular parks, bisected by 2nd Avenue.  Each has a fountain, and lots of trees, brick walkways and benches.  The Eastern side even has a dog run, though according to internet sources, it's not a very good one.  It's all enclosed by a gorgeous black, cast iron fence, the oldest in New York.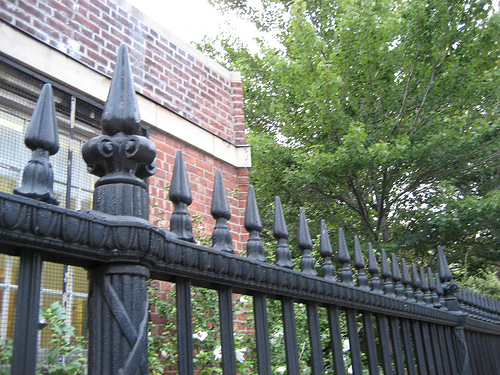 I love it because it's quiet, it's seemingly safe, and you have plenty of room.  I am often not the only man there smoking a cigar.  I'll be sitting on a bench, smoking one of my Gurkha Grand Envoy Toros (I just bought a 10 pack of Gurkhas from CigarsInternational.com), and another cigar-smoking gentleman will saunter by and say hello.  We'll smile, both thinking that we're privy to one of New York's best kept secrets.