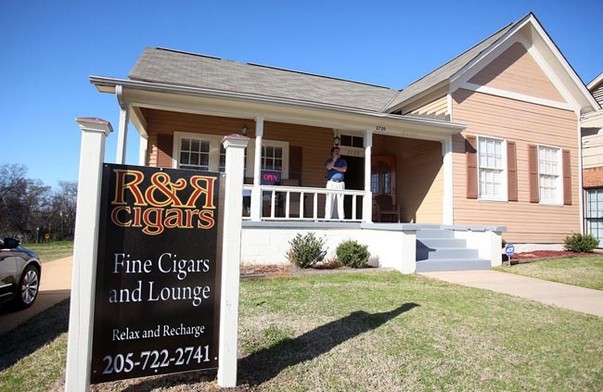 Tuscaloosa News just ran a story recently on R&R Cigars, a new cigar hangout that opened in January in Tuscaloosa, AL. The opening of the shop is good news for all of us, as it counts as just one more hang-out for people who love to puff on fine tobacco while they are traveling.
From the looks of it, the shop has a great selection, and they have really gone out of their way to create a relaxed environment. One of the fascinating things to me is that it looks like it is based out of a house, or a building that looks like one anyway (pictured above). That certainly would feel out of place in New York City, but hey no one is judging.
Anyway, a hat tip to the owners of the soon to open new shop. Way to support a great hobby and community. Best of luck to you. If you are in Alabama, give them a visit!
Get in touch
Address: 2720 University Blvd
Tuscaloosa, Alabama 35401, USA
Telephone: 205-722-2741
Hours: 10AM-9PM Monday to Saturday
12pm-8PM Sundays
E-mail: reagan@randrcigars.com