Perdomo Grand CRU Maduro Robusto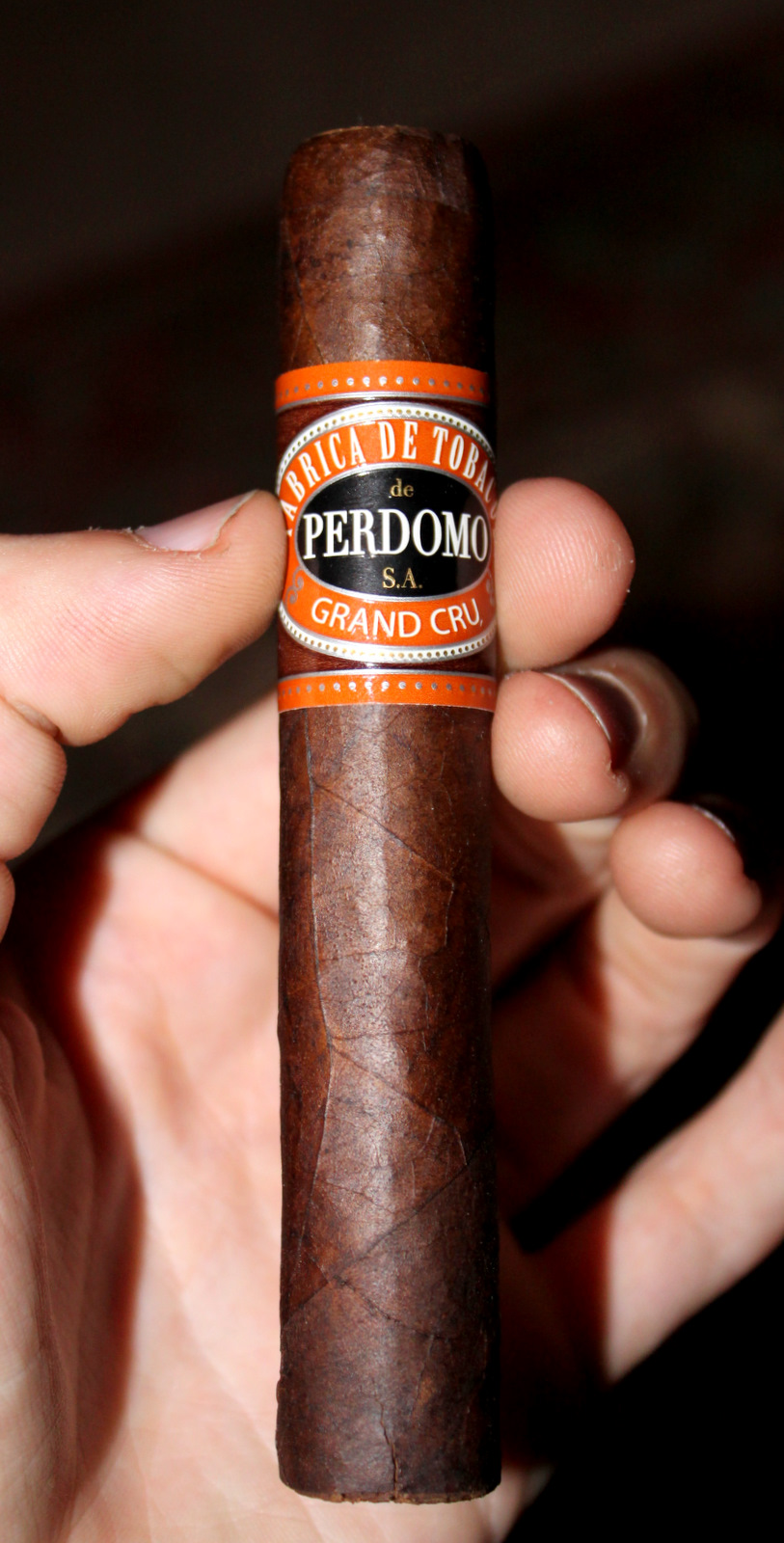 The Perdomo Grand CRU line is a blend of Cuban-seed Nicaraguan tobaccos, wrapped in either a Corojo or Maduro wrapper. This stick just happened to tag along in a sampler that I bought from my local cigar shop. It looked like a pretty interesting cigar, and I saw mixed reviews so I decided to take a look for myself.
Pre-light:
Lots of spice on the pre-light draw.  Construction seems alright, though I've heard that many others have had burn issues. We'll see. The draw is excellent and the maduro wrapper is attractive, with very few, if any, noticeable flaws. What I don't find very attractive about this cigar, though, is the label.  It certainly isn't as bad as others (Dynamite labels are the worst!), but it doesn't really help convince me that I'm about to smoke a great cigar.
First Third: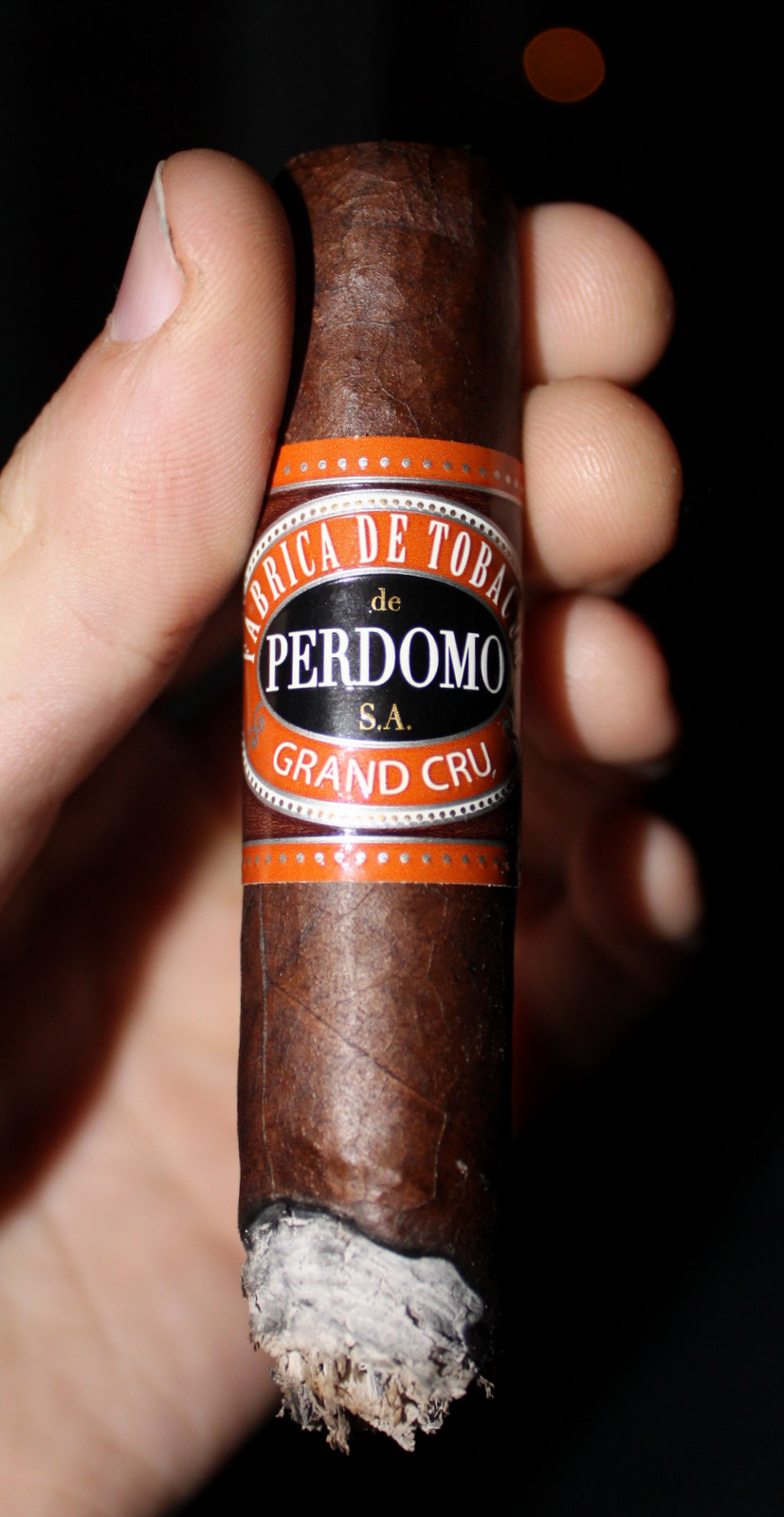 The first few draws of this stick are pretty harsh. At first, the flavor is a spicy that isn't very enjoyable. The aroma, however, is a great mix of coffee and dark chocolate – a very enjoyable mocha. After a minute or two, the harshness left, leaving a very smooth smoke where chocolate takes center stage. Excellent.  I only wish the burn could have progressed as well as the taste here – I had to touch it up more than once in the first third.
Second Third:
The cigar definitely mellowed out a bit in the second third.  A hint of woodiness edged its way in as well, which was a nice change of pace, but I'm not sure that the woodiness was really appropriate with what came before.



Final Third:
The cigar has picked up a bit of spice, and also some harshness. Unfortunately, the harshness never really went away in the last third.  The smoke got hotter and hotter, and I could definitely feel the tobacco giving me a buzz as well.  Needless to say, by the time the cigar was done, I was very disappointed.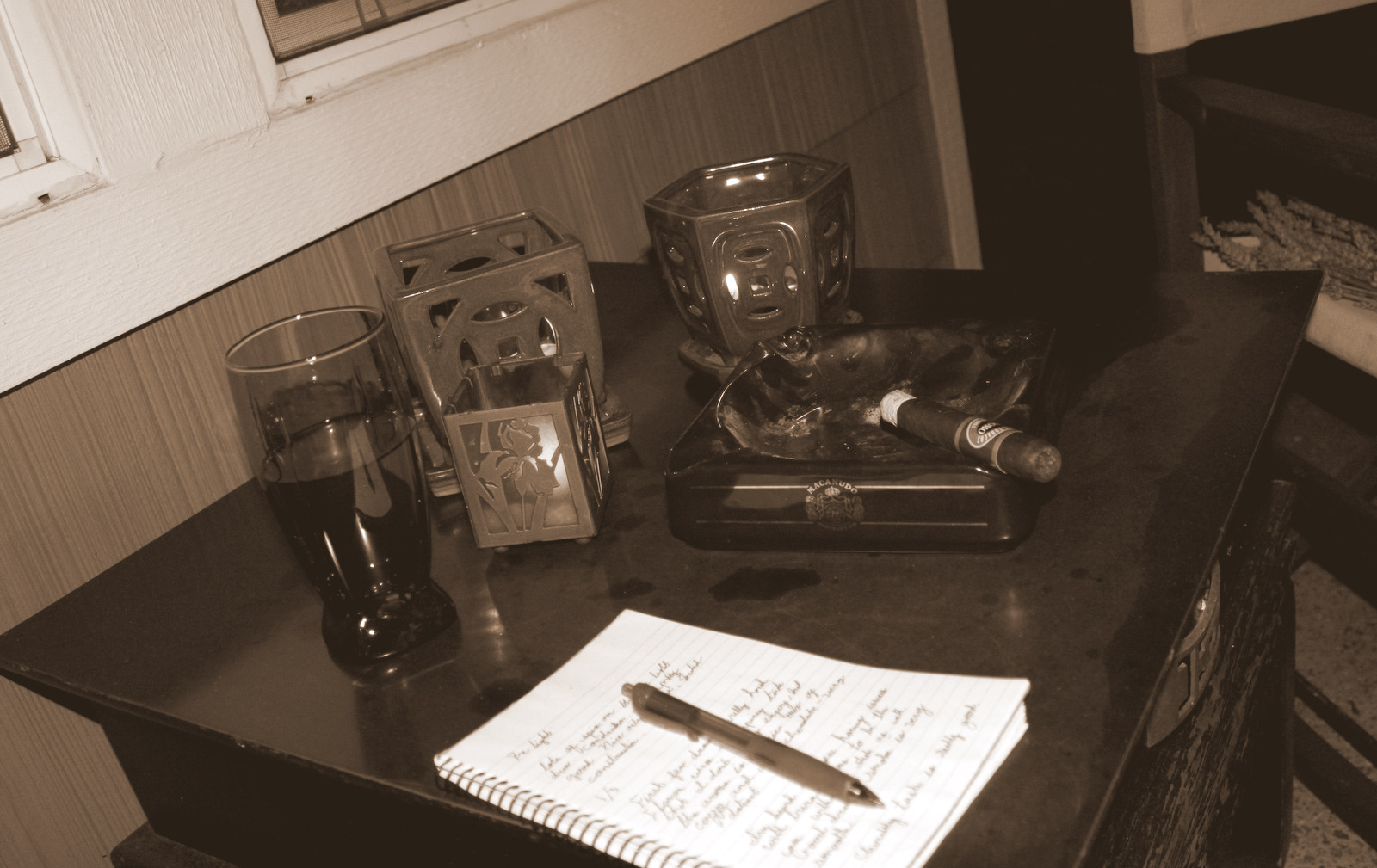 Conclusion:
This cigar was pretty good, but the uneven burn really started getting on my nerves about halfway through. From what I can tell, this is a pretty persistent problem with this line of cigars, so if a good burn is something you place high importance on, then this stick might not be worth ~$7.  Still, I have to say that I really enjoyed the chocolaty tones of this cigar, and the exceptionally cool smoke of the first 2/3rds.  I don't plan on buying this cigar again (as an almost-broke college student, I have to prioritize), but if you are in a particularly curious mood, you might give it a try.
Final grade: B