CAO Italia Gondola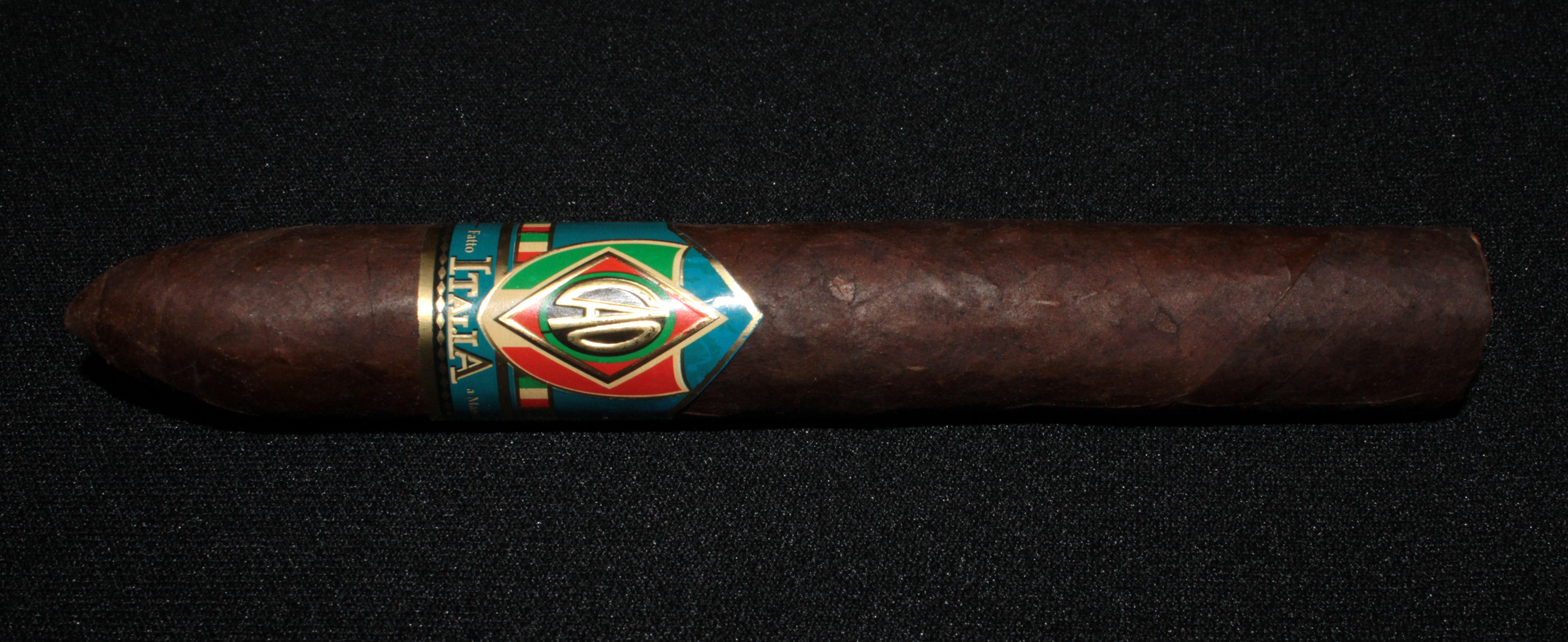 What a cigar!  When I chose this stick for my first smoke of "Stogie & Poker Night: Take 6", I had no idea that I was about to discover one of my new favorites.  The CAO Italia is one of few lines of cigars that features Italian tobaccos, which are rare because of Italy's unique climate.
This cigar had excellent construction, a beautiful maduro wrapper, and an attractive label (which apparently was put on backwards on this cigar).  This is a beautiful cigar. There were a few watermarks on the cigar, but from what I can tell this is not characteristic of the line. On the prelight draw I could sense a bit of cocoa, and I was pleased when the dark chocolate flavor came out in the smoke. The draw was perfect.
The first third of the cigar had a combination of cocoa, spice, and a hint of fruitiness. The burn during the first third was perfect, though in the second third the cigar canoed a bit. During the second and third thirds of the cigar, a woodiness emerged and the spice took more prominence in the taste.  The burn evened out, the draw remained ideal, and I smoked the cigar until my fingers got a bit burnt.
Conclusion:
I highly recommend this cigar and will definitely be buying more.  This cigar is gorgeous, well constructed, and has a robust taste that is simply unforgettable. A few minor inconveniences along the way, but nothing that detracted from the enjoyment of the cigar too much. A new favorite.
Final Grade: A