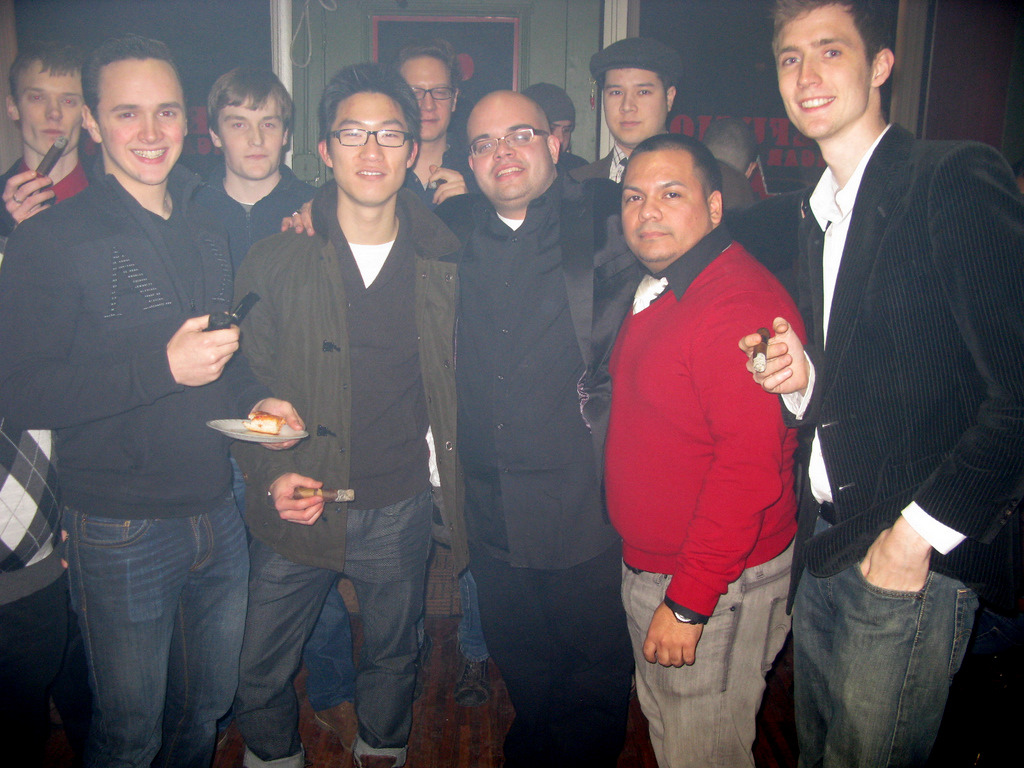 Summer is fast approaching, and that means new FineTobaccoNYC events around the city.  We'll be kicking off this summer season at Refugio Cigar House, hosted by owner and manager Mike Lopez.  Below is the official invite that went out to FTNYC advance-notice event mailing list subscribers. If you want advance notice on FTNYC events, just submit your email address on the right side (——->) and you'll receive invites to our social cigar events in the future.
~~~
Ladies and Gentlemen of the Leaf,
In the next few weeks, New York will finally be waking up from its winter hibernation to welcome the summer and all that it brings. I for one can't wait for the sunlight, warmth, and of course, cigars with other like-minded brothers and sisters of the leaf. That's why I am inviting you and your friends to come enjoy cigars, networking, and friends at Refugio Cigar House on the evening of Thursday, June 2nd for a truly unique summer smoke. Refugio is New York City's newest lounge, with Cuban revolution decor and a great line-up of house cigars (Yankee, Commandante, Brazileiro), as well as a great selection of one of my all-time favorite brands, Perdomo.
Event details:
Where: Refugio Cigar House, Brooklyn
When: Thursday, June 2nd, 7:00pm – 12:00pm
Specials: Door prizes, cigar raffle.
Throw the event on your calendar, and shoot me an email if you are interested in coming! I'll send out a reminder email as we get closer to the event. If you can't make this event, don't worry! We'll have a great line up of cigar hang outs this summer. Next venue up is my FiDi apartment rooftop (check out the
view
!)
Looking forward to seeing you all again at the event. Until then, I remain
Sincerely yours,
Matthias Clock