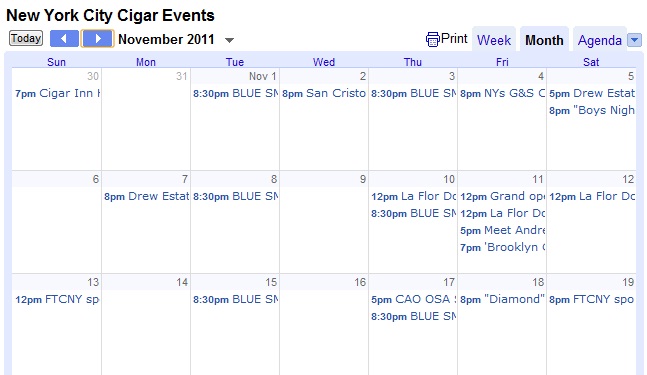 Ladies and gentlemen of the leaf,
The FineTobaccoNYC team is happy to announce that the largest, most comprehensive NYC area cigar event calendar is now online.
The calendar will be updated constantly as event announcements come in from around the internet, cigar shop mailing lists, and word of mouth. You can find the calendar here, or by clicking the link on the navigation bar above. We will also be posting our own special events on this calendar, so be sure to stay tuned. Daily event announcements are also made on the FineTobaccoNYC Facebook page. Click here and "Like" our page to get instantaneous updates.
To submit an event to the FineTobaccoNYC calendar, email Kelvin Batista using the email address linked here.
Check back often, and long ashes!
Warm regards,
Matthias Clock
Founder, FineTobaccoNYC