Here at FineTobaccoNYC, we're always meeting new cigar lovers, and every once in a while we meet someone so passionate about cigars that we have to ask them to come on board with us to help promote this truly incredible passion that we share. I first met Ronnie Parisella at a cigar event out in Brooklyn and enjoyed conversing with him about New York tobacco politics and our favorite cigars. Ronnie is a representative for Cigar Rights of America, and Kelvin, Dave, James, Tim and I are glad to have him on board as a contributing writer. His knowledge of the culture, art, and politics of cigars is really impressive.
After more good conversation and shared vision, Ronnie expressed interest in writing for the site. So, look forward to seeing valuable articles from him this week and beyond.
As you can tell from his professional biography below, Ronnie is a talented businessman and a passionate cigar aficionado. Welcome to the team Ronnie!
— — —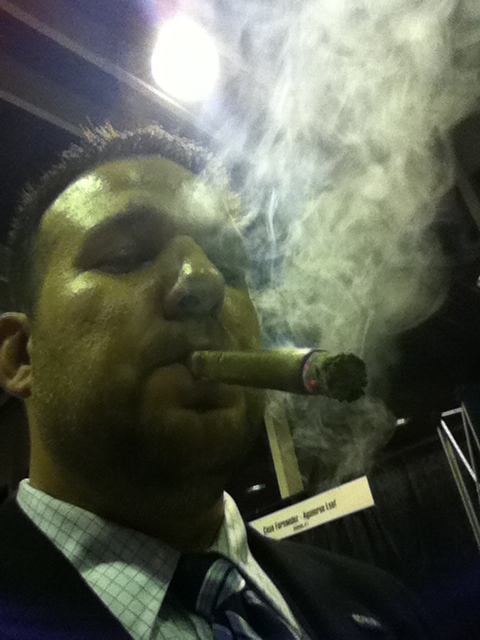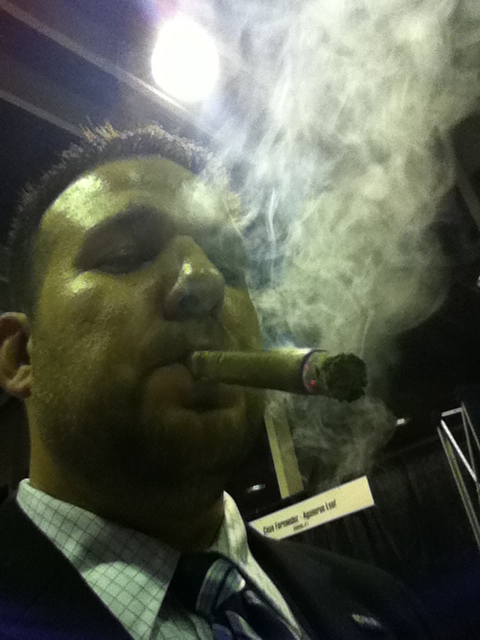 Ronnie Parisella joined Power Consulting Group as the Director of Information Technology in January 2011. Power Consulting Group is an IT consulting and managed services firm founded in 1992 Based in NYC and specializing in Managed Services, Network Security and Disaster Recovery Planning for the educational and financial verticals. Power Consulting also helps its clients with federal regulatory work like HIPAA and PCI compliancy. In his role as Director of Information Technology, Mr. Parisella works with many IT industry leading companies, including Microsoft, SonicWALL, Symantec, Dell, Ingram Micro, VMWare and Hewlett Packard.
In his previous role as Chief Technology Officer and Co-Founder of Primary Support Solutions, Mr. Parisella was responsible for the technology recommendations of such high-profile clients as Burberry, Forbes.com, The Galleon Group, National Financial Partners and Cerebus Capital Management.
Prior to founding Primary Support, Mr. Parisella was the Director of Information Technology for the New York New Media Association (NYNMA) (2000-2002). In this role, Mr. Parisella worked closely with entrepreneurs and technology leaders. At its peak, NYNMA boasted membership of over 9,000 of New York's IT Investment community (C-Level executives, venture capitalists, angel investor and startups).
Mr. Parisella served as the Information Technology Project Manager for Scholastic Books (1998-2000). In this role he led Scholastic's successful Y2K rollout (2,500 desktops in four months) including the design, management and implementation of the project. He also designed their Windows 2000 rollout. Mr. Parisella specialized in designing and integrating workflow procedures for Scholastic's high-level deployment scenarios.
Prior to 1998, Mr. Parisella consulted for many industry-leading companies including Charles Schwab, MTV Networks, McGraw-Hill Companies and Philip Morris.
Mr. Parisella was recently highlighted as a top Information Technology Entrepreneur and as a leading CTO under age 40 by VAR Business Magazine. His work as a technology leader has led to him being a frequent commentator on IT best practices for small and mid-sized businesses.
In the community, Mr. Parisella is an Ingram Micro SMB Alliance Advisory Council Member, leads the the NYC Tri-State Area User Group for Autotask, and participates in many vendor-led initiatives.
Additionally, Mr. Parisella was appointed the chairman of the New York Chapter of the Cigar Rights of America more commonly known as the "CRA." "Cigar Rights of America was founded on the principle of fighting for the freedom to enjoy cigars. CRA is a consumer-based, non-profit public advocacy organization that works with local, state and federal governments to protect the freedoms of cigar enthusiasts"