In recent months, my cigar smoking has taken me away from the Cigar Inn on 52nd and over to the Nat Sherman townhouse on 42nd and 5th avenue. The store now features plenty of room to sit down and enjoy your smoke, and the world-class ventilation really helps keep the smoke enjoyable. I've recently been on a bit of a Padron kick, so I figured I'd give the Padron 3000 a short review.
Blend Specifics
Wrapper: Nicaragua
Binder: Nicaragua
Filler: Nicaragua
Size: 5 1/2 x 52
Construction & Appearance
The 3000 has a similar appearance to other Padron maduro cigars. A dark, almost rustic brown Nicaraguan wrapper with tooth, a few veins, and the standard Padron band. With this cigar you'll also find nearly perfect burn all the way down, usually requiring no touch-ups at all. The draw is slightly loose, which can account for the power I usually get from the larger ring gauges. Off of the foot of the cigar you'll also notice a strong natural tobacco aroma that has heavy notes of leather and spice.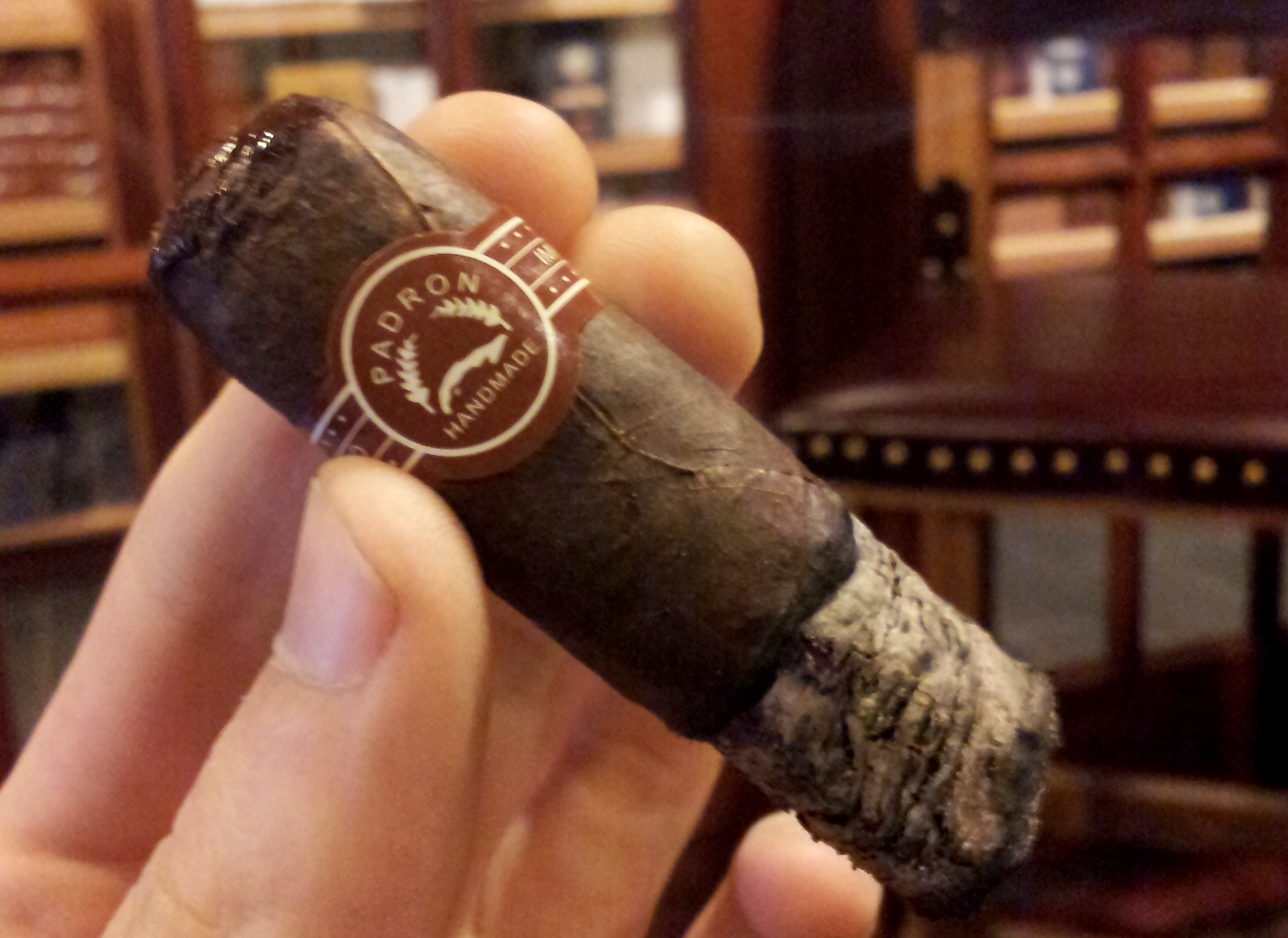 Flavor & Smoke Characteristics
This cigar opens up with a big, dry spice, with hints of sweet tobacco and some leather. If you've had the 2000, 6000, 7000, etc, you know that the size and ring guage on this cigar makes a big difference in the taste. As I move further in to this cigar, it is obvious that, though not as sweet and chocolaty as the 2000, this cigar has (in my opinion) better balance of flavors than the 6000 or 7000. At about 2/3, the strength and body of this cigar continue to build, with notes of coffee, cocoa powder, spice, and leather. My only complaint smoking this stick is that it, because of the ring gauge, this cigar can be a bit overpowering.
Conclusion
This isn't, as other reviewers have noted, a cigar for beginners. The new cigar smoker will get smoked-out very quickly. But, for the veteran, this is a must-try. I'd also recommend the 2000 series.
Final Grade: B+