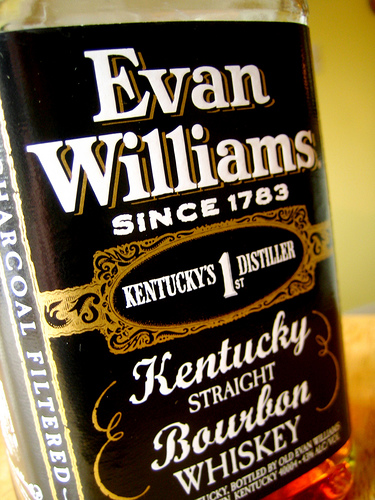 Since the start of my spirits training a little over a week ago, I've been reading lots of articles on different spirits, learning about the craft, and finding some flavor profiles that sound appealing. One such find is Evan Williams, a bourbon from Heaven Hill in Kentucky.
The gents over at Sipology recently gave it a pretty great review, and apparently it is the second best selling bourbon brand whiskey in the world.
Take a minute to read the full review here on Sipology. And if you like the site, I'd recommend bookmarking the page.