I learned about a cigar shop located on 29th Street between 7th and 8th Avenues in May called Martinez Cigars. I stopped by Martinez Cigars and picked up two Don Antonio Escogido robustos. I am at Cigar Inn with the second cigar.
Blend Specifics
Size: 5 x 50 Robusto
Wrapper: Connecticut
Binder: Sumatran
Filler: Dominican and Nicaraguan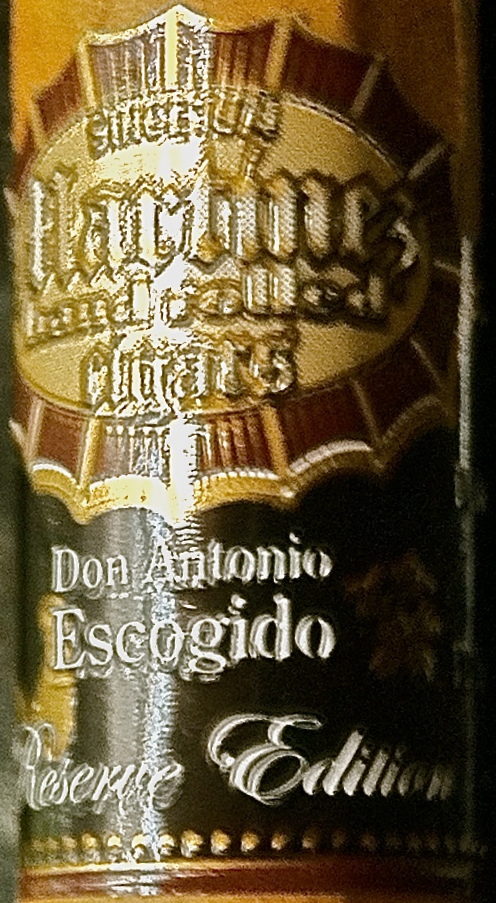 Appearance & Constructions
There is a vein going down the left side of the cigar. The wrapper color changes slightly from the top to the bottom of the cigar. There is a faint hint of cedar and tobacco from the wrapper; the scents are more dominant on the cigar's foot. The cold draw is firm with cedar, tobacco, and vanilla.
Flavor & Smoking Characteristics
The Escogido opens with cedar, coffee, and vanilla. Berry appears faintly in the background. The ash is a solid 1" salt and pepper ash. Entering the next part of the cigar, espresso and hazelnut appear with vanilla in the background. Maple and spice are on the retrohale. The smoke is creamy and the cigar is mild-bodied. The final third, vanilla and black coffee are now the dominant flavors as I near the cigars end. The cigar has plumes of smoke when I place it in the ashtray.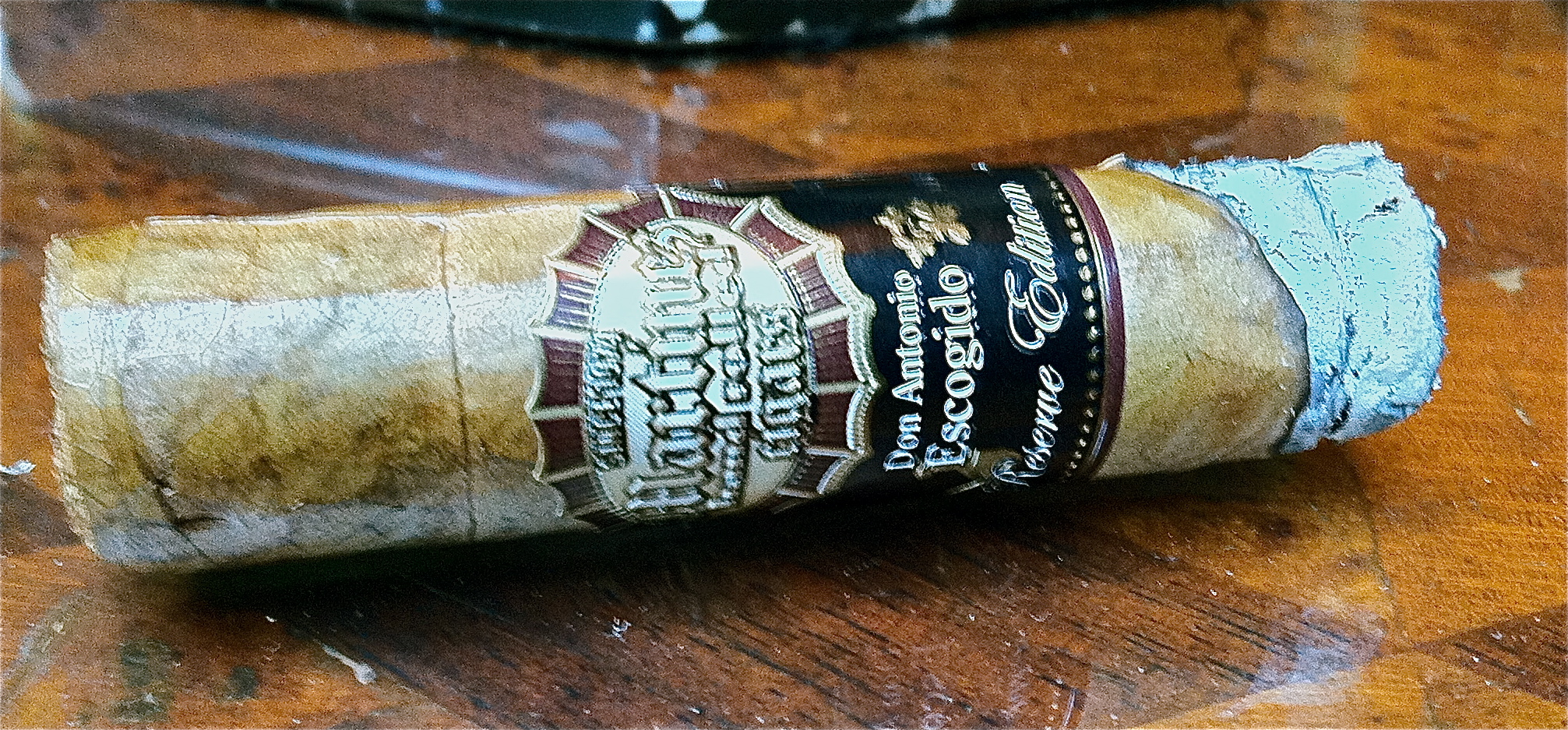 Conclusion
Overall, I enjoyed the Martinez Cigar Don Antonio Escogido and look forward to trying their other cigars. This is sa nice choice if you are looking to relax on a summer day with a mild smoke.
Grade: B+