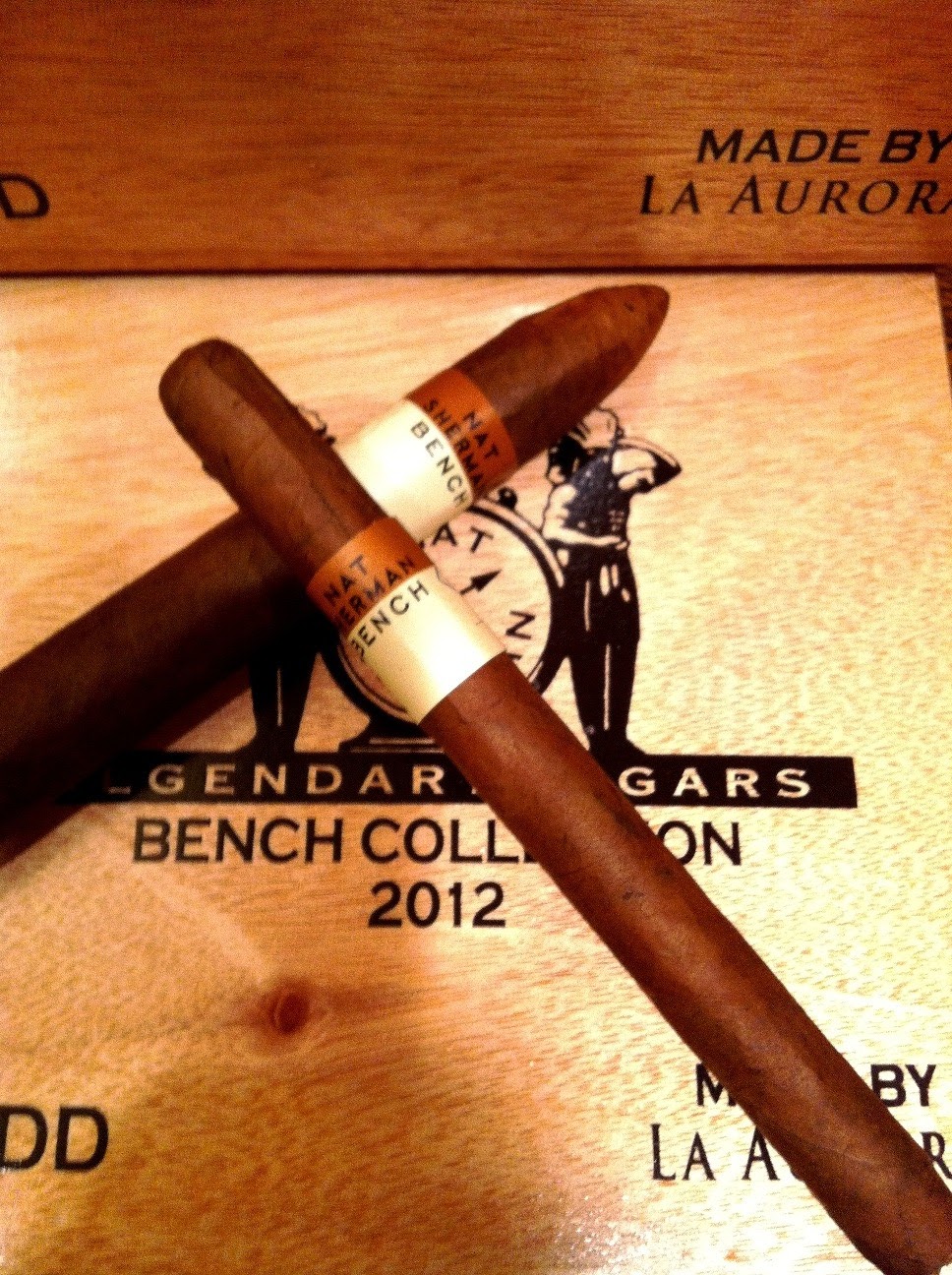 Looks like Nat Sherman is continuing its big push forward with more new blends. Take a moment and
read this release from Michael Herklots' blog
about their newest Bench release. I picked up a few of these the other day and a review will be forthcoming.
~~~
La Aurora, the Dominican Republic's oldest cigar factory, has teamed up with Nat Sherman to offer two very special cigars to the Tobacconist's loyal customers at their Flagship Townhouse Store.
These cigars were manufactured in 2007 in their Dominican factory.  The blends were part of the development of the La Aurora Excepcionales, a cigar made exclusively available to a small group of New York City retailers.
"We had three blends we really liked", said Michael Herklots, who worked closely with La Aurora's Manuel Inoa on the project.  "Ultimately we chose a blend for the Excepcionales, but there were two other blends that we really liked and decided to make a very small production of them to use sometime in the future." On a recent visit to La Aurora, Herklots inquired about the small production of the other two blends.  And, fortunately for Nat Sherman, they were resting in the company's vast aging room.
La Aurora agreed to make the small amount of cigars avialable for Nat Sherman's exclusive Bench Collection- a series of small production cigars that use harder-to-get tobaccos in more artisenal style blends.
Both cigars are available in limited quantities boxes of 20 cigars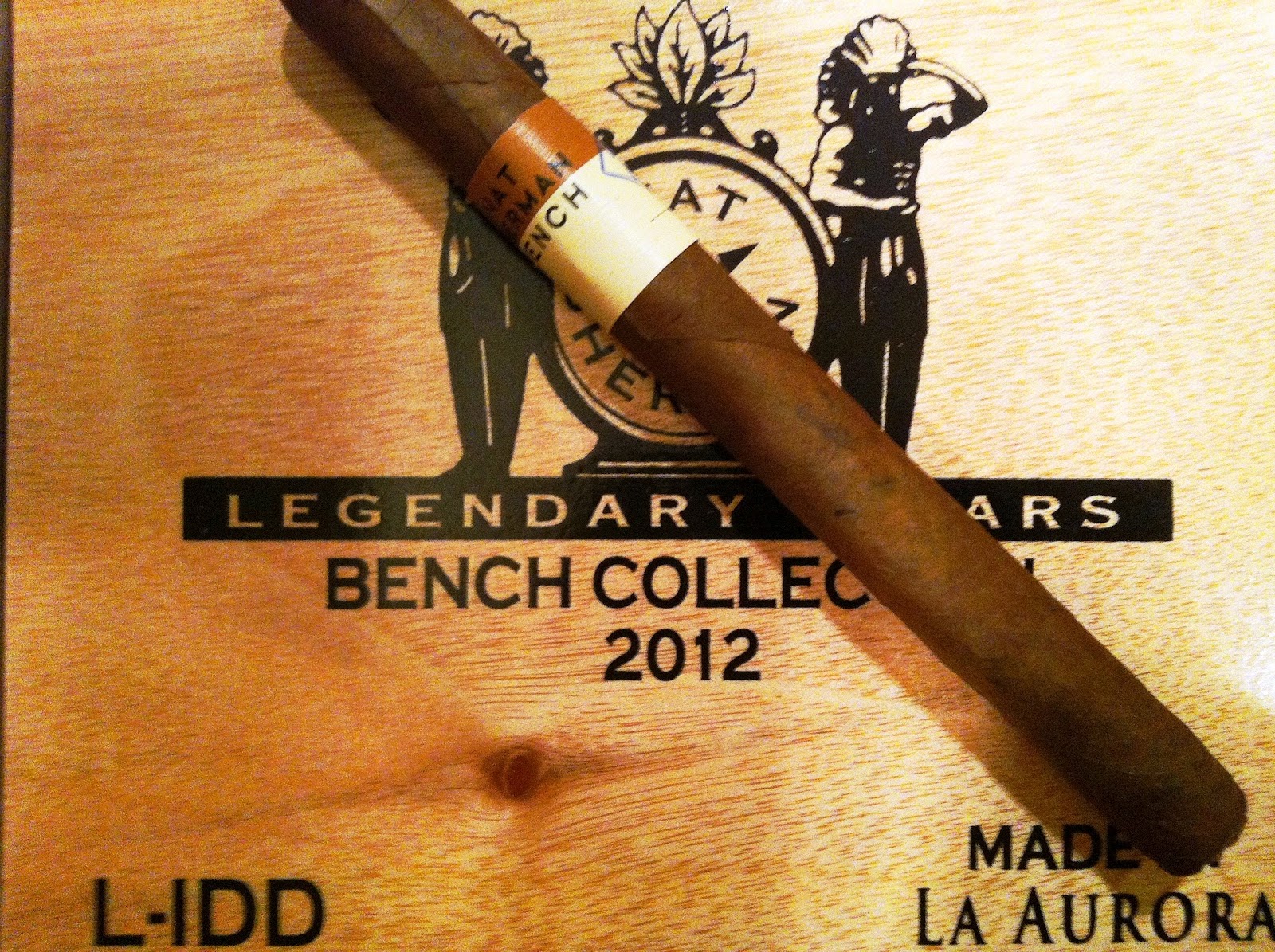 L-IDD
Format: Lancero
Size: 6.5″ x 40
Wrapper:  Indonesia
Binder: Dominican
Filler: Dominican
$140 + Applicable Taxes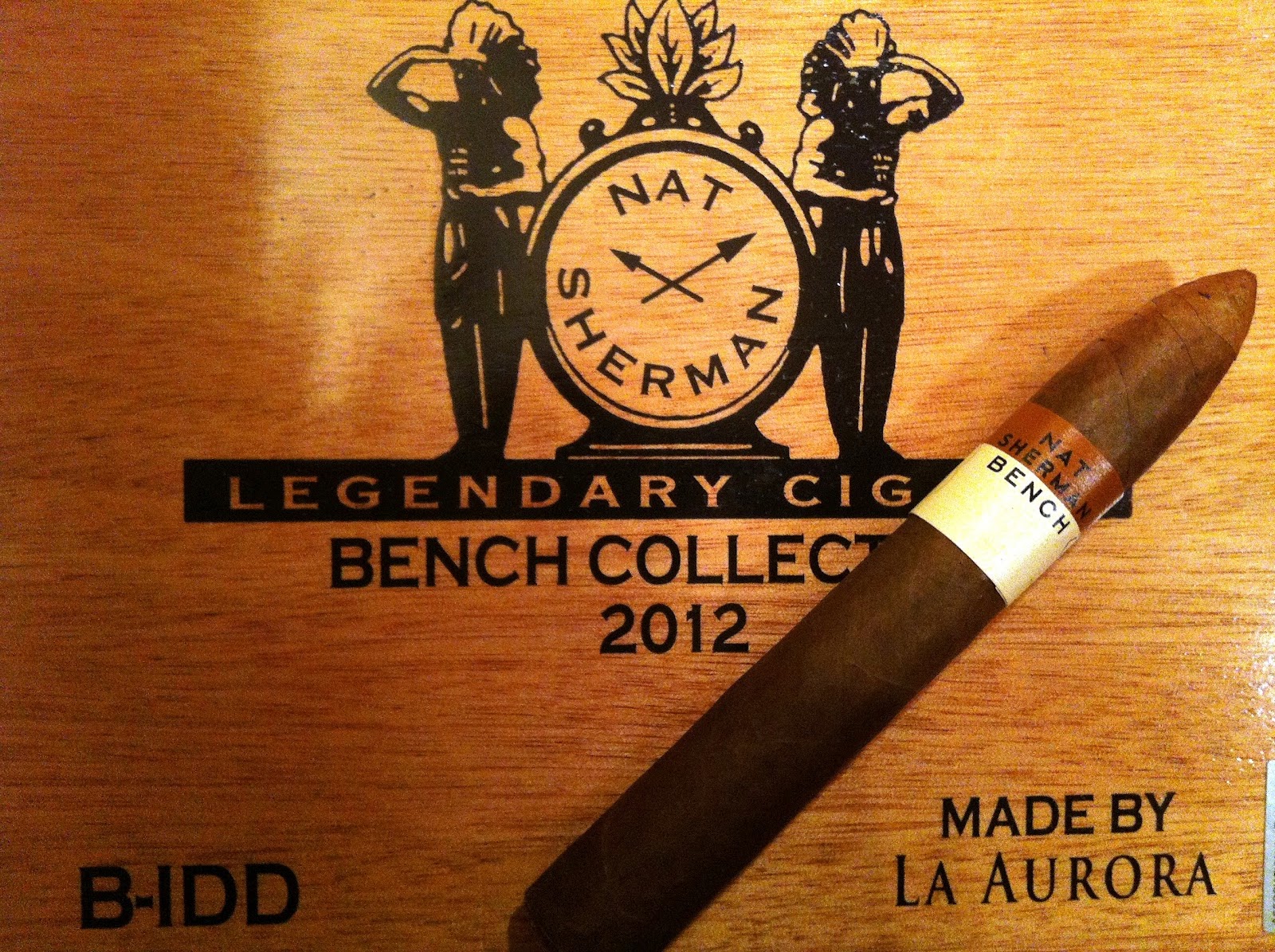 B-IDD
Format: Belicoso
6″ x 52
Wrapper: Dominican
Binder: Dominican
Filler: Dominican, Nicaraguan
$160 + Applicable Taxes