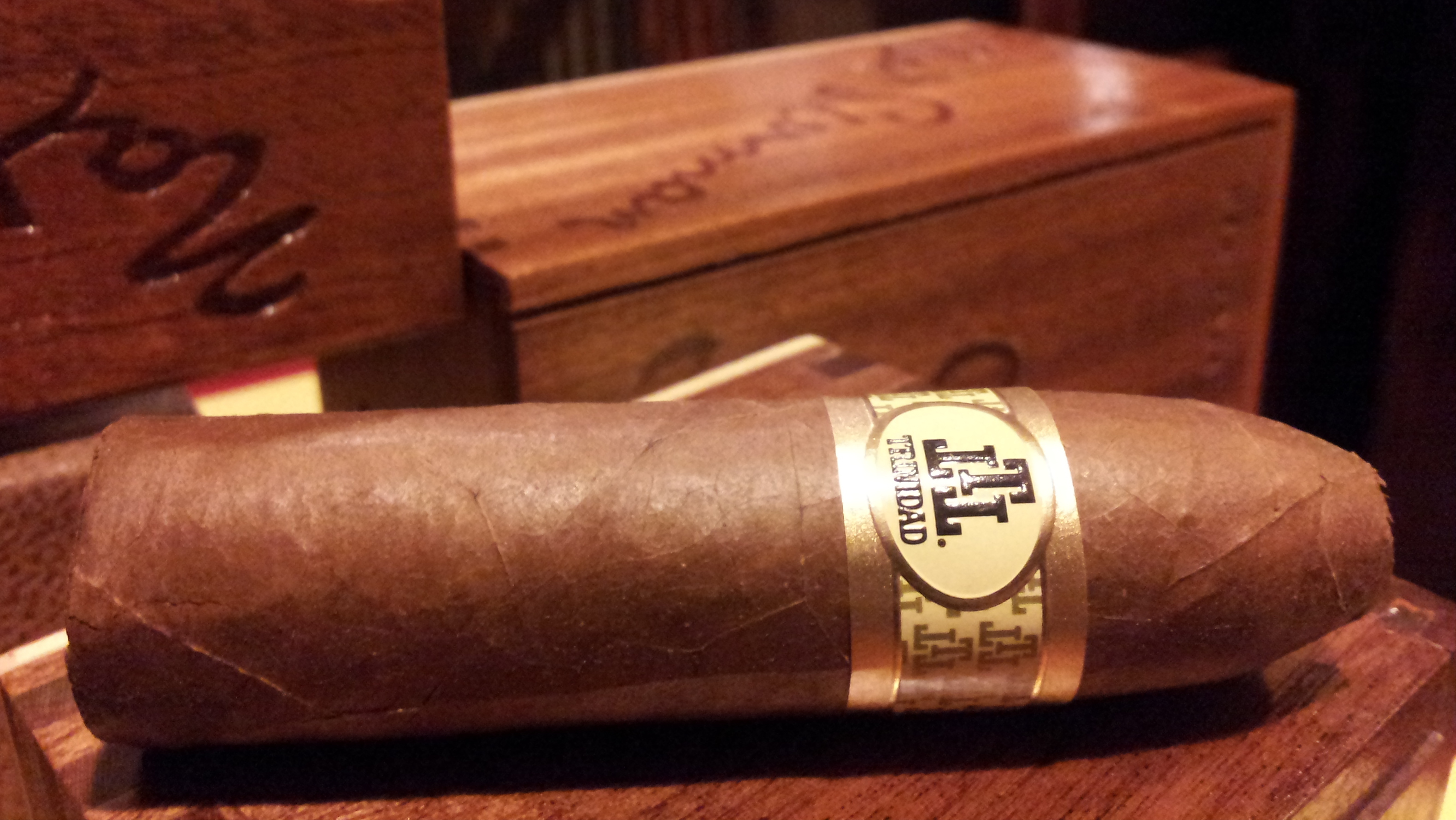 The other day I had a few minutes to kill before seeing The Dark Knight Rises in theatres (a great film, if you were wondering), so I dropped by the Nat Sherman Townhouse on 42nd street for a quick smoke. I paired this with coffee.
Blend Specifics
Wrapper: Ecuadorian Cubano
Binder: Nicaraguan
Filler: Aged Honduran and Nicaraguan
Size: Short Belicoso (4×60)

Appearance & Construction
This stick features the traditional Trinidad band, has a nice weight in hand, and has very solid construction. Few visible veins, slight oiliness, and is springy. Not many discernable notes off of the foot aside from wood. The draw is good, and consistent throughout the smoke.
Flavor & Smoke Characteristics
This is a mild-medium body cigar that opens with a wood note and a slightly buttery texture when the smoke hits the nose, though on the tongue the texture is mildly earthy. At about the second third, the earthy texture changes to cream, which I found to be really enjoyable. Unfortunately, there wasn't much more to report as the cigar progressed, which was a bit disappointing.
Conclusion
At about $7 a stick, the price point (to me) is just a bit high, though if you enjoy the short length and large ring-gauge, this could be a winner. For me, there just wasn't enough complexity in this cigar, though it was better than most other Trinidad cigars I've smoked.
Final Grade: B-