First, a few disclaimers, and why I might be a bit biased towards Hispaniola Cigars. To start, they make fantastic cigars. We haven't reviewed any of theirs here, but I have smoked many, and this boutique has recently scored 90+ Cigar Aficionado and other magazines. This line has, with zero marketing budget, gained a massive reputation in New York City for being some of the finest premium cigars around. Lastly, I might be a bit biased because I've found Hugo and Michel Dominguez to be some of the most down to earth, friendly, and knowledgeable cigar aficionados out there. They frequent our FineTobaccoNYC events, and have donated product for us to showcase as well.
So, read another review, and smoke these before making your final decision on Hispaniola Cigars.
Blend Specifics
Wrapper: Dominican
Binder: Dominican
Filler: Dominican

Appearance & Construction
The Hispaniola Connecticut is, like every other Hispaniola Cigar I've smoked, impeccably constructed. Veins are minimal, and the Dominican wrapper is a light brown. You'll allso notice that, though the band follows in the footsteps of the traditional Hispaniola band, the "H" logo is given a golden brown backdrop that pairs nice ly with the color of the wrapper. The scent off of the foot of the cigar is not strong, but reminds me a bit of fresh cut hay, perhaps a little grass as well.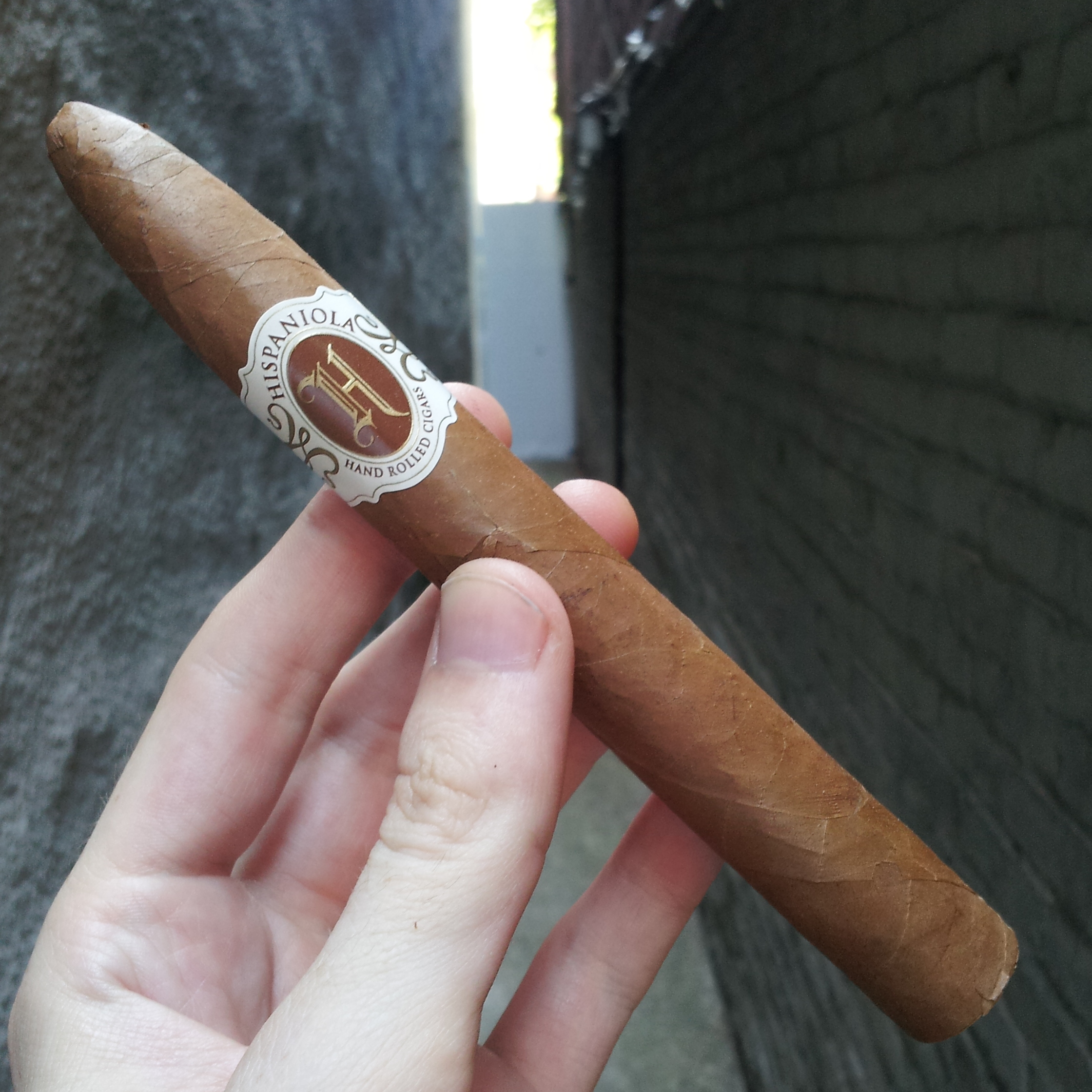 Flavor & Smoke Characteristics
As the foot might suggest, this cigar opens with notes of hay and grass, both of which are especially distinct on the retrohale (which, on a side note, the retrohale on this stick is very comfortable). About half an inch in, a coffee note emerges. As the cigar nears the second third, the coffee notes stick around, and the notes of grass come to the front and take on a slightly sweeter profile.
At about halfway, the strength of this cigar starts to pick up, at the same time introducing a slight creaminess on the palate. At two thirds, the creaminess transitions to a slight spice that tickles the tip of my tongue – but that isn't all. The spice continues to build, right into the end of the cigar.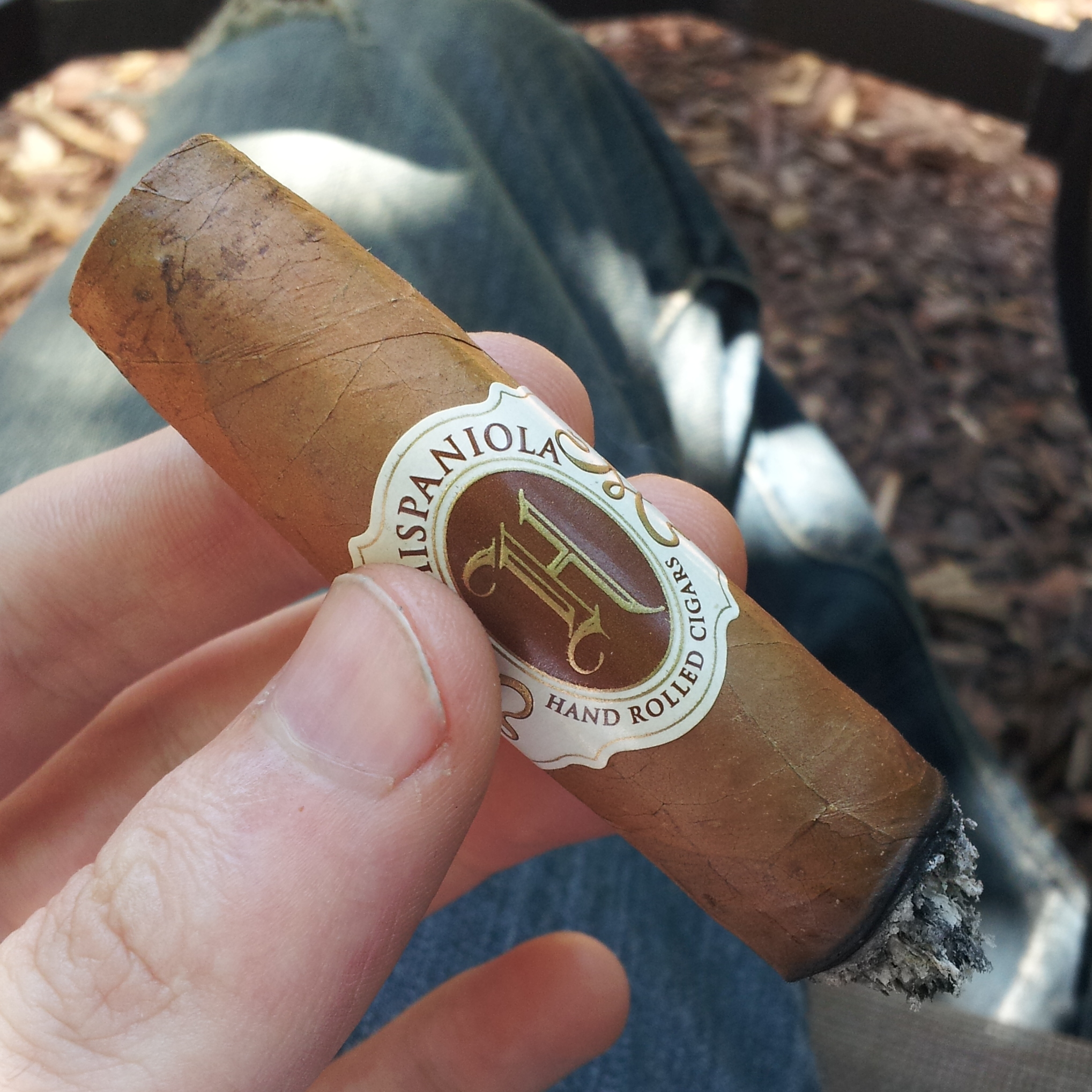 Conclusion
Like other Hispaniola cigars, this cigar should not (in my opinion) be smoked unless you can give it a good deal of attention. This is a mild, transitioning to medium bodied cigar that delivers in every category: appearance, construction, flavor, and overall enjoyability of smoke. It isn't my favorite Hispaniola cigar (that spot is reserved for their Trabuco), but it is one I would happily smoke many times over, especially on summer mornings with a good cup of coffee.
Buy this cigar.
Final grade: A