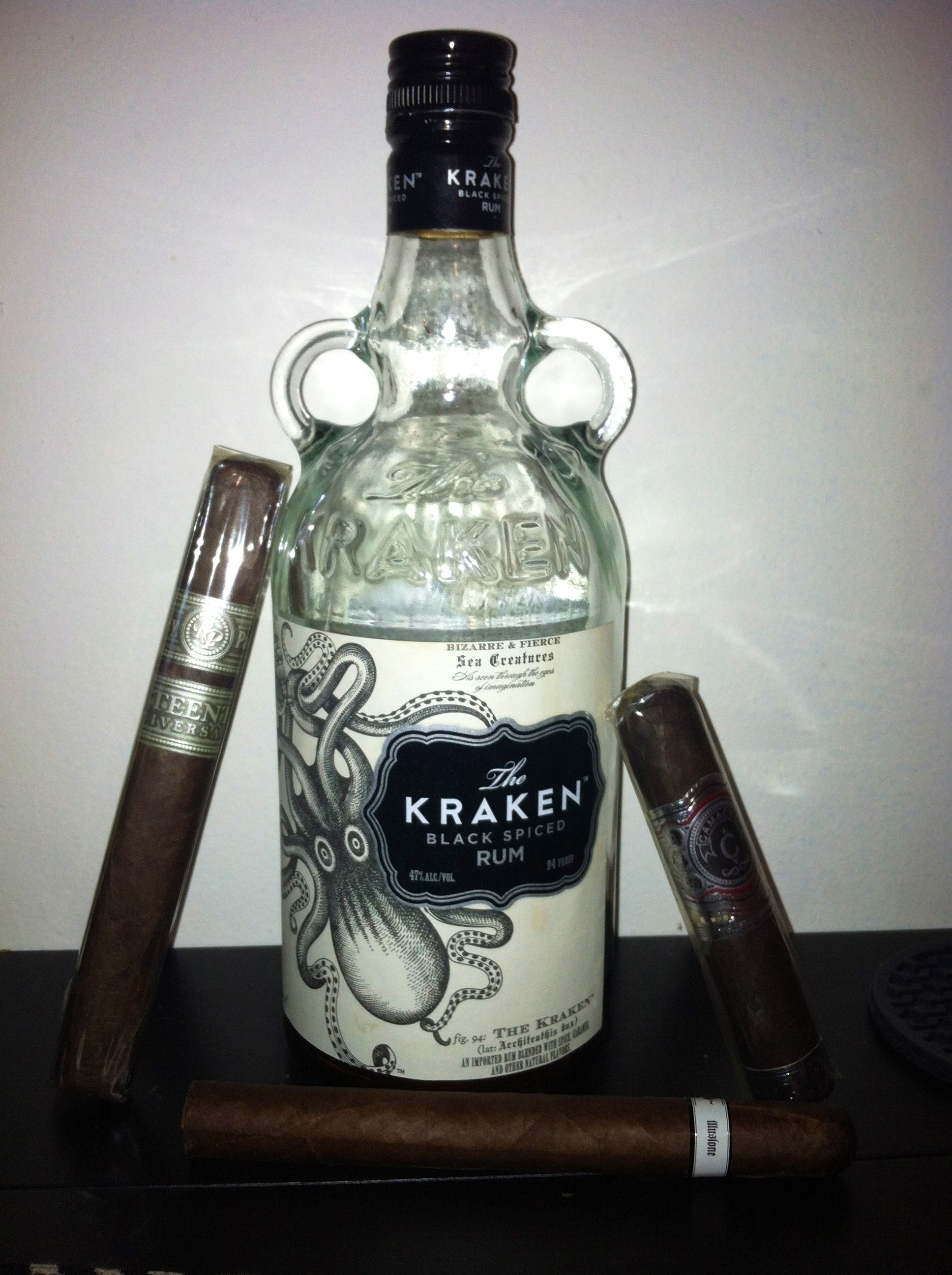 After the forecasting of Hurricane Sandy to hit the east coast, I stocked up on necessary supplies as well as dark spiced rum to wear out the storm. I picked up a bottle of Kraken Black Spiced Rum.  The Kraken is a black molasses based rum infused with various spices. This rum is able is priced around $20.
Product Specifics
Producer: Kraken
Country: Trinidad
Type: Spice Rum
Website: www.krakenrum.com
ABV: 94 Proof (47%)
Bottle: 750 mL
Appearance
The bottle is interesting with a white background with a black squid reaching its tentacles up to bring down a ship on the ocean. The rum is a dark mahogany that is almost black. Very little light makes it through the rum.
Nose
The initial whiff is alcohol but clove, cinnamon, nutmeg, maple, and molasses begin to open up.
Palette
Medium body with kitchen spices from the nose in addition to dried fruit.
Finish
The ending is smooth with molasses.
Cigar Pairing
This rum would pair nicely with a medium to full-bodied cigar with a maduro or habano wrapper that is Nicaraguan. I would recommend a Camacho Triple Maduro, Rocky Patel Decade and 15th Anniversary, and Illusione f9.
Conclusion
Kraken Spiced Rum is a welcome addition to the spiced rum market. This rum is a great value that is versatile. I found this rum worked well neat, on the rocks, but was particularly a great mixer. I found it worked well in coke and made an excellent Dark N Stormy.
Grade:
B+