I recently moved to Denver, Colorado or, one of the beer capitals of America. For my first craft beer review, I have a limited edition beer that is aged in Lagavulin's single malt whisky barrels. Lagavulin 16 year is one of my favorite single malt's so, out of curiosity, I could not resist picking up the final bottle at my local liquor store.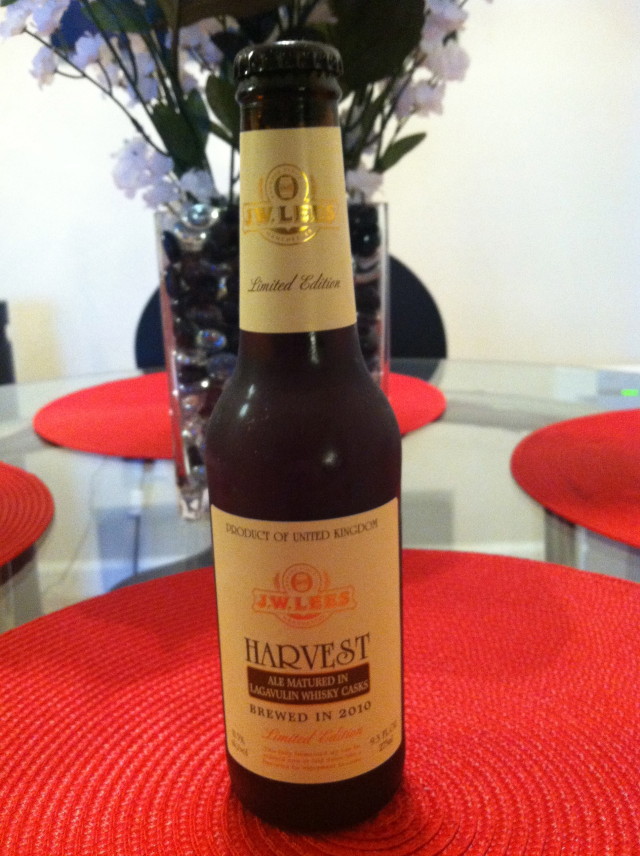 Brand: J.E. Lees Harvest Ale (Lagavulin Whisky Cask)
Origin: United Kingdom
Style: English Barley Wine
Abv:11.5% (22 Proof)
Price: $10.99
Size: 9.6 ml bottle
Glass Type: Tulip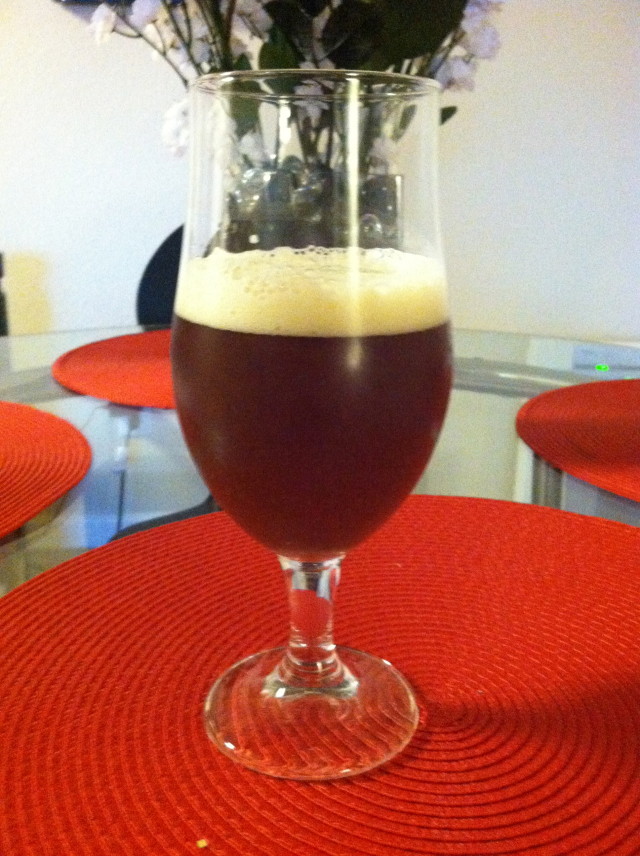 Appearance: An excellent off white head of foam begins at two fingers before it dwindles down but foam remains still on the surface. This English barley wine has a nice bronze color that contrasts the foam making the barley wine have a pleasing appearance in the glass.
Aroma: The first whiff is smoke, dare I say peat, followed by dried fruit, vanilla, and wood from being aged in a whisky barrel.
Flavor: The flavor profile follows the aroma. This barley wine begins with peat, lots of smoke and seaweed, before moving into sweet flavors of caramel and vanilla balanced by a bitter coffee note from the hops. J.E. Lees Harvest Ale ends with wood and a very light floral note. I am very impressed with this beer to say the least.
Mouth Feel: The texture is very smooth and creamy on the palate with very little carbonation.
Cigar Pairing: I recommend a medium to full-bodied cigar that can stand up to the peat in this fine beer. Here are a few options that I think would pair nicely: CAO Criollo, Tatuaje Original Brown Label, Don Pepin Blue Label, My Father, and Casa Magna Colorado.
Conclusion: I wanted my first beer review to share a facet that is normally associated with cigars: spirits. If you are a beer fan and you enjoy a good single malt, particularly an Islay scotch like Lagavulin, please do yourself a favor and run to your phone right now to track down this excellent craft beer before all the bottles are completely gone.

Grade: A+