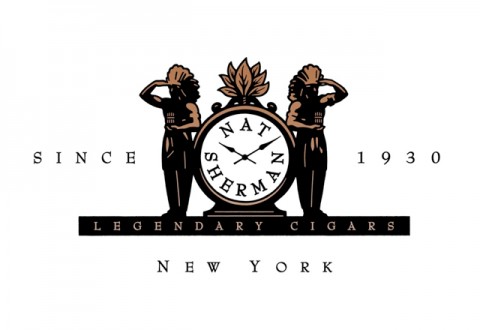 NAT SHERMAN INTERNATIONAL TO RELEASE TRIO OF "SUPER LANCEROS"
NEW YORK, NY (December 19, 2013) – Nat Sherman, Tobacconist to the World since 1930, is offering a limited production format in three of their most popular blends from the Dominican Republic, The Timeless Collection, 1930 and Sterling. The Super Lancero measures 8" long with a 38 ring gauge, a half inch longer than a traditional Laguito No. 1 Vitola.
"The lancero format is an extremely elegant size, allowing the smoke's flavor to remain focused, without incorporating as much air into the smoke as larger ring gauges do," said Michael Herklots, Executive Director of Retail and Brand Development, Nat Sherman International. "The extra length of the cigar gives greater opportunity for the experience and flavors to change and develop from start to finish, while keeping the smoke cooler longer."
"The Super Lanceros are manufactured in limited quantities at The Quesada Factory (formerly known as MATASA) in Licey, Dominican Republic, just outside of Santiago. Only one team of rollers is tasked with making this coveted size," said William Sherman, Executive Vice President of Nat Sherman. "Small ring gauges are among the hardest vitolas to make, as it's very easy to under-fill or over-fill. We have one expert team in the factory that is carefully bunching and rolling these cigars to ensure they'll draw and burn perfectly."
Each Super Lancero will come packed in boxes of ten cigars. The Timeless Super Lancero has a Suggested Retail Price of $110 per box, the 1930 Super Lancero is $150 per box and the Sterling Super Lancero is $180 per box plus applicable taxes.
The first shipment will be available in select retailers by the middle of January 2014, and will be made available throughout the year in limited quantities as production permits.
***
About Nat Sherman International
Founded by Nat Sherman in 1930 and family-guided for three generations, Nat Sherman continues to define the authentic tobacco experience. Through a tradition of innovation and expertly crafted products, Nat Sherman's timeless appeal, while quintessentially New York is embraced and enjoyed worldwide. Learn more at www.natsherman.com.
Media Queries:
Suzanne DeFosset
EVINS
(212) 377-3592
Suzanne.DeFosset@evins.com