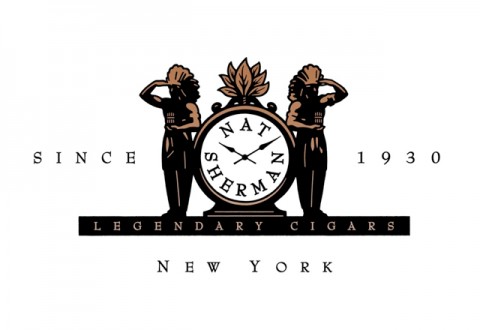 NAT SHERMAN INTERNATIONAL RE-LAUNCHES PIPE TOBACCOS IN TINS
NEW YORK, NY (March 3, 2014) – Nat Sherman, Tobacconist to the World since 1930, announces the re-release of their premium pipe tobaccos in tins. An industry and consumer favorite, the popular pipe tobaccos – Tabac Sherman – will now be available at authorized NatSherman retailers throughout the United States. Not since 2007 has the product been available outside the flagship Nat Sherman Townhouse in New York City.
Nat Sherman has released three signature tins, curating a collection that will inspire new pipe enthusiasts, while still satisfying veteran tastes.
Tabac Sherman No. 314 – a light golden Cavendish with a hint of traditional overtones.
Tabac Sherman No. 509 – a mild aromatic toasted Cavendish with a delightful velvety smooth flavor.
Tabac Sherman No. 536 – a quintessential British blend of exotic Turkish Latakia and Oriental tobaccos with a spicy, musky aroma and taste.
"There has been tremendous growth in the premium pipe category over the past few years," said Nat Sherman Executive Vice President, LarrySherman. "At our Flagship Townhouse in New York City, we've seen overall pipe business nearly double since 2011. With this re-launch, we are thrilled to provide Tabac Sherman products to our fans across the country."
Tabac Sherman comes in traditional "true two ounce" tins. Each has a suggested retail price of $12.95 per tin. Tins are available individually, and in sleeves of five, wherever premium pipe tobacco is sold.
***
About Nat Sherman
Founded by Nat Sherman in 1930 and family-guided for three generations, Nat Sherman continues to define the authentic tobacco experience. Through a tradition of innovation and expertly crafted products, Nat Sherman's timeless appeal, while quintessentially New York is embraced and enjoyed worldwide. Learn more at www.natsherman.com.