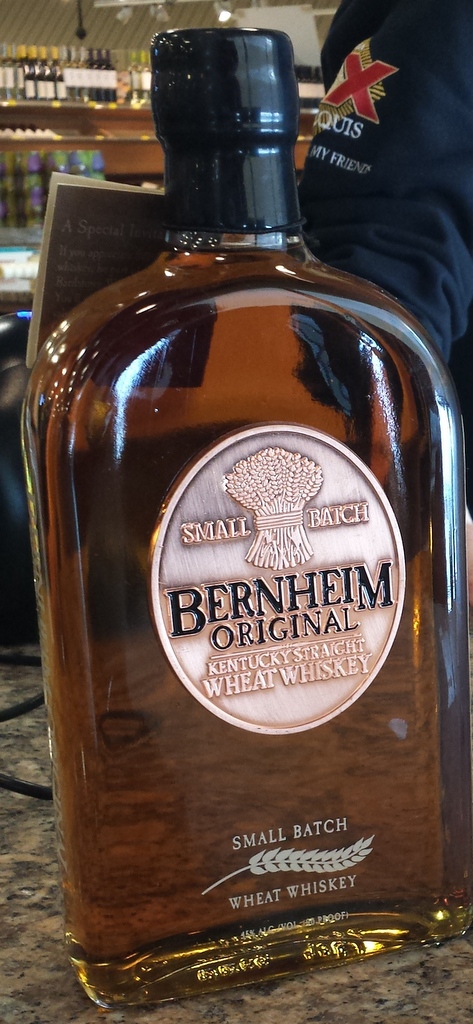 After almost a year of my own journey traveling the American bourbon path, I decided to try something new. So, I dropped by Gary's Wine & Marketplace on Route 23 in NJ and picked up a bottle of Bernheim Original, a very special American  whiskey. Why special? Because it is the first straight wheat whiskey launched on the U.S. market. The whiskey is aged 5 years and, though it has traditional bourbon characteristics, really breaks the mold in a few nice ways.
Product Type
Spirit Type: American Wheat Whiskey
Producer: Bernheim
Website: www.bernheimwheatwhiskey.com
Origin: Kentucky, United States
Age: 5 years
ABV: 45%
Price: ~$45.00
Reviewed: neat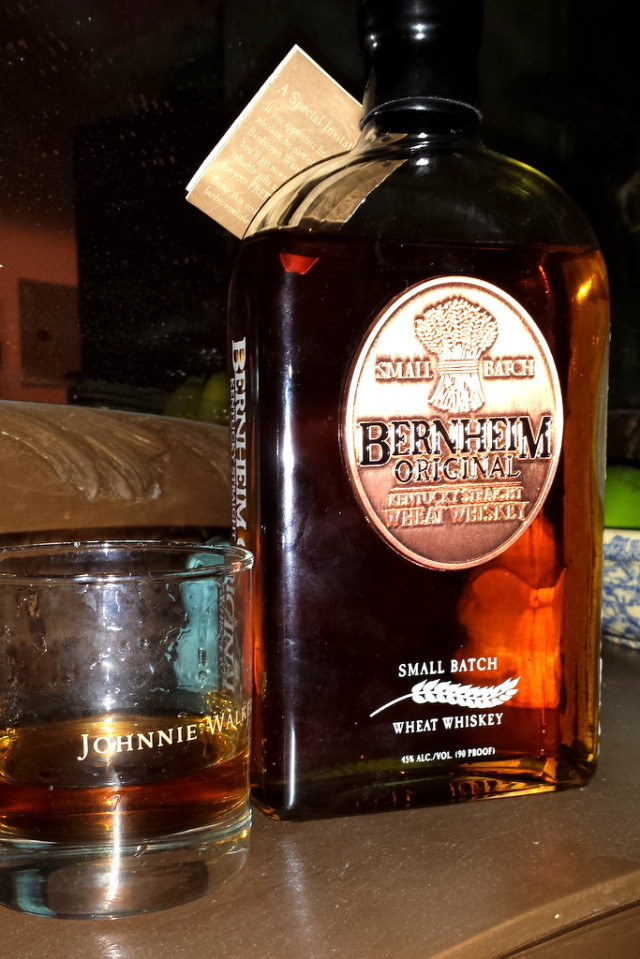 Nose: bright, moderately aggressive, with notes of spice, cooked fruit, and bakery notes with a hint of butter.
Taste: medium strength, full body. Notes of vanilla, fruit, nuts, and the bakery notes evident on the nose. The spice has a nice kick that is at once powerful but not overpowering.  Other reviewers have noted that this is a very smooth whiskey, but I think mistake the smoothness of the spirit for a lack of flavor or depth.
Finish: wow — long, full. I pick up some wood and a bit of a charred flavor, but nothing more. Very enjoyable.
Conclusion: this isn't exactly a cheap bottle of whiskey, but it's well worth investing in if you have been around the American whiskey block and are looking for something new. The bakery notes make this a memorable whiskey and the spices really reminded me of a few rye whiskeys that I enjoy.
Final grade: B+