Announcement, Bourbon Review, Cigar Lounge, Education, Interview, Luxury Marketing, Opinion, Photo, Press Release, Spirits, Uncategorized, Whiskey Review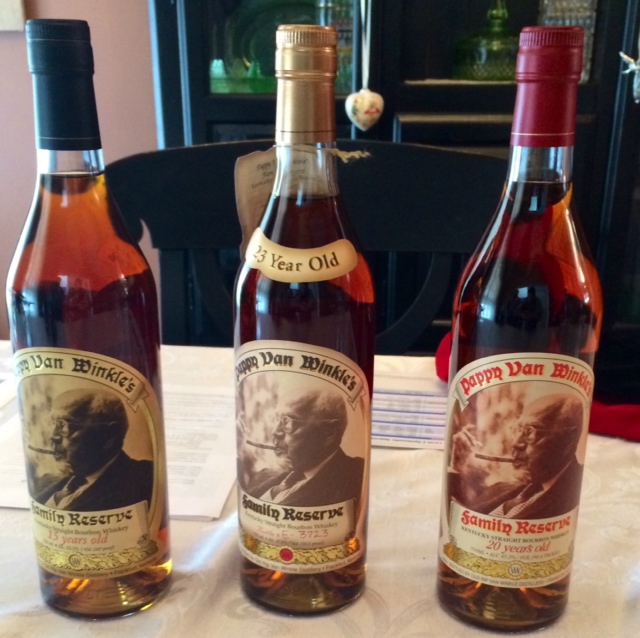 During one of our cold and dreary winters here in New York I invited some close friends to my house for a grueling task. I wasn't asking them to move furniture or paint rooms which are the archetypal favors you may rope a friend into. No, this was a "chore" most mates would jump at the chance to aid in. The call I placed was to ask if they would assist me in rating a vertical of Pappy Van Winkle 15, 20, and 23yr. old bourbon. Needless to say both friends didn't seem to mind lending a hand or their taste buds. However in order to gather sufficient and comprehensive results I had to put a few key methods into place.
First I chose these two friends for particular reasons. Although I had many people offer to "help" out with my study I felt I needed some specific tasters. One of them has tasted many a fine bourbon yet still considers his tasting acumen as" budding" and continuing to develop. Also this individual doesn't covet any booze or cigar and price and/or hype never sways him. I can always count on him for an honest assessment and he is one friend who even keeps me grounded at times. The other person has never tried bourbon but is a big fan of wine with a developing palate enhanced by his extensive Sommelier certification coursework. He is an asset to the study as he has the ability to recognize taste but no preconceived notions on what bourbon should be.
The Setup: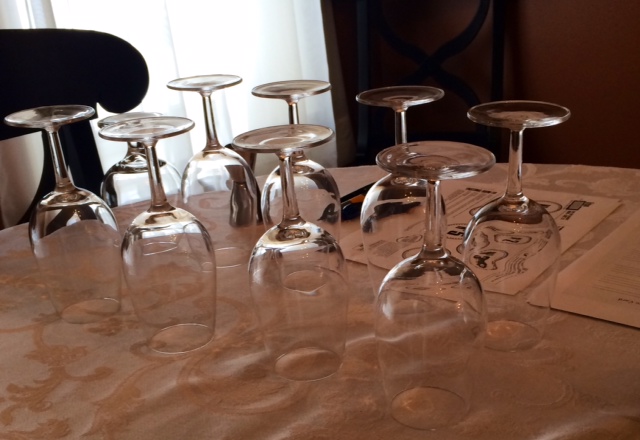 Second we had to do this study blind. In order to score without bias we needed to NOT be aware of what we were drinking. Each bourbon was covered up by someone not participating in the study and each bottle labeled simply 1, 2 & 3. We were poured each one in number order and utilized the UC Davis College Wine Score Card which applies to spirits as well. This card has a point system broken up into 3 categories with a scoring system for each category.  The categories were Appearance, Odor, and Taste. Each category was noted and then given a score. The scores were then added up for a final scoring on that particular spirit. The highest total score that can be achieved is 25 points on the UC Davis College Wine Score Card respectively. The results and ratings below are listed highest to lowest scored with tasting notes as well as the year of the bourbon. The results were quite surprising. Enjoy!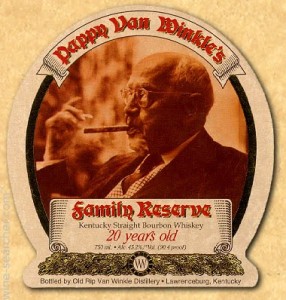 1.  Pappy Van Winkle 20yr. Old Bourbon- 20 Points. We found that this bourbon was the sweet spot in terms of the time Pappy should be aged in barrel. The color was a wonderful golden amber with a honeyed hue and a touch of rose'. The first nose gave off alcohol aromas some vanilla and slight spice. Initial tastings had vanilla, baking spice and oak with medium intensity. The mid palate was smooth and refined with oak vanilla and earthy characteristics. The finish was long, rich and continued with an interplay of spices, toasted oak and vanilla. An extremely balanced bourbon with a length that beats many I've tasted.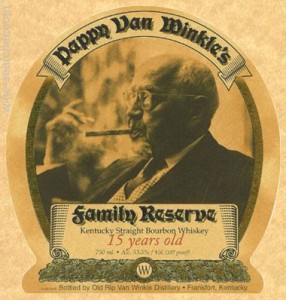 2.   Pappy Van Winkle 15yr. Old Bourbon- 18 Points. The color in the glass was that of caramel and toasted almond. Nosing gave off aromas of cinnamon, citrus and spice. This bourbon had a weighty mouth feel with earth and vanilla dominating. Midway caramel, butterscotch and a bit of toasted oak came through. Some "bourbon heat" kicked in for a moment before finishing with a long caramel/toffee aftertaste. This was a medium intensity bourbon and we all felt it was a fine sipping spirit.
3.    Pappy Van Winkle 23yr. Old Bourbon- 17 Points. The color on this bourbon was medium with an amber hue. There was a more intense burn on the nose with some vanilla coming through on the second impression. There wasn't much more on the front of this offering. First sip yielded baking spice, wood and coconut. Midway gave a lot of earthiness along with baking spices and some more vanilla and caramel. There was a lot of heat present and the finish took on a long earthy and spicy character. This bourbon came on with intense spice, heat and wood no doubt due to its aging however we did not feel the extended time benefited it.
The lineup and copious note taking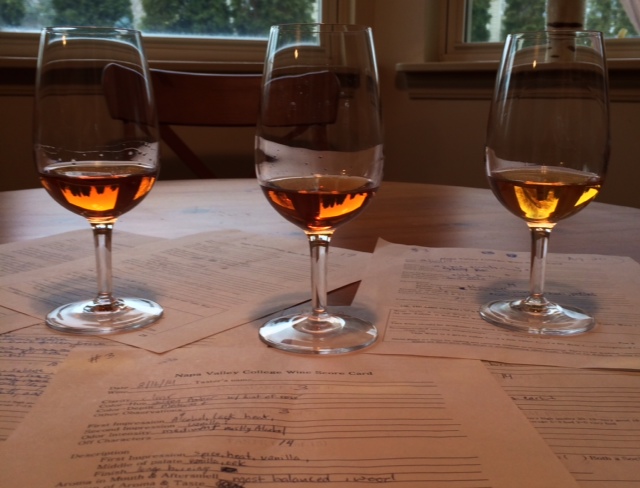 So after a long hard afternoon which trickled into evening we concluded our findings. Having drunk these bourbons for years I wasn't surprised to see the 20 yr. old the best in taste, flavor and finish as it has always been my personal favorite. We were all surprised to find that the 23yr. old scored the lowest in our tasting. This wasn't a bad bourbon at all in fact it is of extremely high quality. The additional aging however seemed to overpower some flavors which seemingly hurt its scoring. What makes blind tastings so interesting is that you remove your preconceived notions and are forced to focus on the sight, smell and taste of the product alone. I would recommend getting some friends together and try a blind tasting. It can be done with any spirit and you may be surprised at what you THINK you like. I'm sure you won't have any trouble finding friends to lend a hand in this endeavor,I sure didn't.