It was the worst of lists, it was the best of lists. We had little before us, we had everything before us.
Please forgive the Charles Dickens inverse thievery but a recent evening evoked those thoughts. Price of a college degree, I guess!
It all started with a Board of Directors dinner at Bobby Van's 50th Street in Manhattan. This is not a food review although you can pretty much eat a fine meal at any BV location and ours was no different. But we FTNYC folks revel in great spirits. So, let's skip the eating part and go straight to drinks.
You should know that when I go to a restaurant, I make a bee line to the bar to check out their whiskies. I love gazing at each place's wall of fame to find those gems that are unlisted! So, I stroll over to the line of bottles.
Ruh-Roh! It's clear this meat palace has a scant focus on Scotch and Bourbon.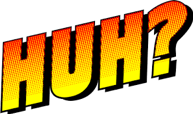 Don't believe me? See for yourself!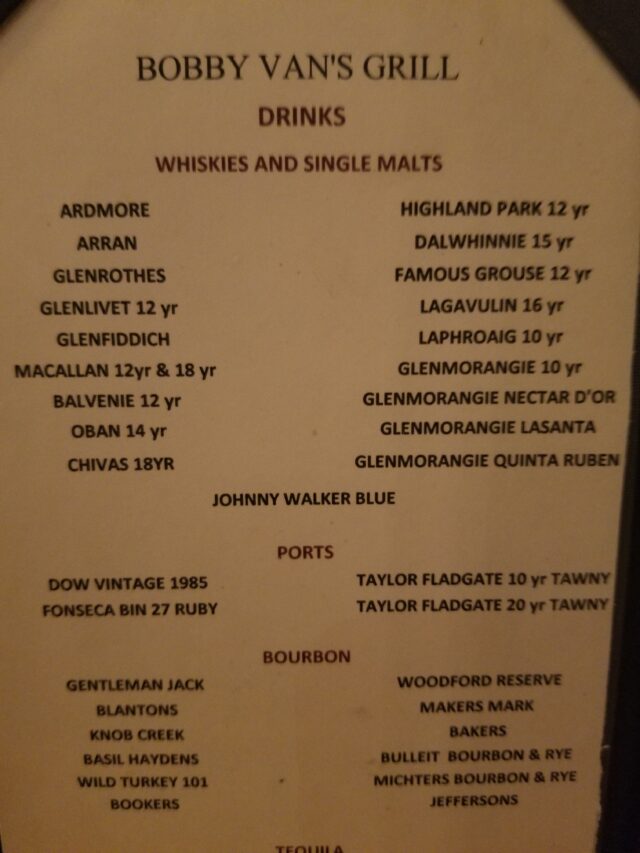 Let's play a game called "spot the bonehead moves". I'll give you a hint, you're a winner if you get three out of the many!
Ok? Done? Here you go!
First, where the hell are the costs?
Look, if they featured Macallan "M", Balvenie 50 or Craigellachie 51, I get it. If you have to ask…
But that's not the issue at BV. They have some nice spirits, but no prices? Really? Second, Glenrothes is great. I think some of their labels are way under loved and the Ardmore Port Wood Finish gives any brand a run for its money.
But which one are you selling guys? To find out, I bellied up to the bar, but I could only see the front row. Note to ownership: If you want to sell good whisky, please show us what you have!
Third, if the boss limits the line up to a handful of marks, you need more variety. Glenmorangie is fine but if you only have seventeen single malts, four of them shouldn't be the same brand. By the way, it's spelled Quinta Ruban NOT Ruben. (Bonus points to eagle eyed spellers in our group!)
Don't even start me on the Bourbons and Ryes. The list is short with only two Ryes. Uggh. Sure, the cocktail list is good but what restaurant in NYC is not these days? Did they keep their gins and vodkas in a freezer to create undiluted ice-cold martinis? Nope, nothing special. I think that's the bottom line here. RE: whisky, there's nothing special.
Oh, in case you wanted to know, Macallan 18 was $65 and Quinta Ruban was $25. The bartender had to get the amounts from his machine.
Ok, rant's over. So, what did I mean by "the best of lists"?
Just a quick 5 block walk over to 10th Avenue and 49th is On the Rocks. Don't be put off by the lack of a printed list. Bartender Josh has a mind that rattles off prices at the drop of a hat. He multi-tasks through making cocktails, pouring samples, telling stories and giving costs. One guy, octopus arms and encyclopedic knowledge!
And the whiskies? The stuff of legends! Notice, you see all of the bottles!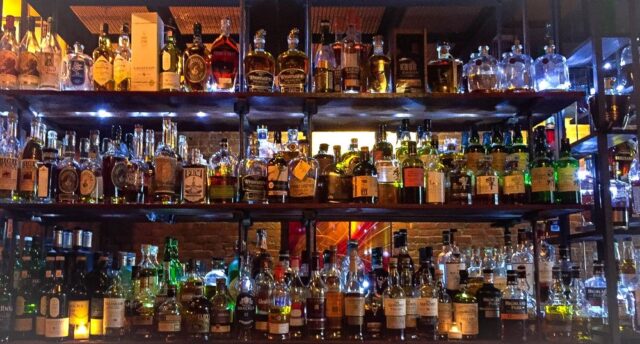 Yes, you saw the words, "pour samples". If you're not clear what to order after Josh tells you about various brands, he's always pleased to pour you a nip. And unless we're talking about a $5000 bottle (they have them), he'll help you pick out the right one. What's most important to our stalwart host is that you treasure your choice and become a force for whisky good.
Yes, OTR is out of the way but you found one of the darkest, sexiest bars in the city. (It's in my NYC bar guide too!). People go there for the love of spirits and the friendship that awaits at every seat. The brainchild of owner Howard Ostrovsky, it is the essence of class and care. My choice that night? The latest William Larue Weller.
William Larue Weller 64% ABV
Whisky Advocate Rating: 95
Distiller Rating: 91
Breaking Bourbon Rating: 4.5 Barrels (out of 5)
Origin: Kentucky
Retail Price: Stratospheric

So, on this cold December Tuesday New York night, I noticed the bottle of William Larue Weller, 2019 release. I then asked Josh whether he tried it. 
Answer? Oh boy, yes!
He then proceeded to describe the flavor profile and his thoughts. Some folks behind the counter share opinions I value. Josh is one. He is considered and honest. It means a lot to anyone who pays a good sum to try the most sought-after whiskies on the planet. 
As for my dram, the WLW out of the bottle transports you on a cloud of caramel, nougat and almonds. I almost didn't want to drink it. The scents mesmerized me. But I rose to the challenge and drained a few drops, enough to coat my palate before the main event.
WOW! The aromas magnified as the high ABV strength burst in my mouth. I was drawn to the next sip even before I could think further. While hot, the balance showed through. Each of the smells became tastes and the poise of the distiller's art gave way to a full mouth feel and a complex cinnamon finish.
True to my practice of also tasting with water, I discovered that all those stable flavors morphed into a kaleidoscope of extracts. I stared at the glass. What is this thing? I now had a chameleon in my hands.
William Larue Weller is a great chance for any Apprentice, Enthusiast, or Adventurer to enjoy life's grand pleasures neat or with a meal. Each of your senses will welcome the prospect to pair whiskey with different foods. That doesn't come along too often.
In short, forget about the steakhouse bereft of common sense with the numbskull list. Have a quick dinner first. Then go to OTR or find your own special bar that carries this gem. You'll remember the outing.
Mark Garbin's Evaluation
Aromas & Flavor
Appeals to:
Optimal Client Type
Great For:
Subtlety Aficionado
Apprentice
Cocktails
Power Flavor Admirer
Enthusiast
Neat Before Dinner
Balanced Devotee
Adventurer
With Food
Uni-Directional Fan
Mountain Climber
Dessert or Afterwards
Chameleon Lover
Hedonist
With a Cigar
Whisky Advocate Rating: A decadent whiskey with deep aromas that unfold sweet pipe tobacco, cedar cigar box, hot caramel sundae, candied peanuts, toasted coconut, and hints of paraffin. While the oak is here in abundance, it is in lovely harmony, with juicy, dark blackberry balanced with long, leathery oak. The finish rolls on and on, with waxy fruit and a cascade of spices ending in drying oak tannins laced with dark chocolate. Masterful. —Jeffery Lindenmuth
Distiller Rating: The nose is a bit tight showing a buttery, biscuit profile along with some raw sugar. After adding water, these same notes are softened along with baked apples and cinnamon joining the party for a full apple pie experience. Leather also appears. The flavor on the palate follows suit with moderate barrel spices and a tangy oaky finish. Recommend to try with water to allow these notes shine. – Stephanie Moreno
Breaking Bourbon Rating: Year after year, William Larue Weller is a standout for me. Full-flavored yet still well-integrated, it strives to impress with a more unique flavor profile than many other bourbons due to its age, proof, and wheat as the secondary grain as opposed to the more common use of rye. This year's William Larue Weller reminds me why I still get excited about the Antique Collection, as it exemplifies many of the traits I've come to expect from what is typically some of the best American Whiskeys produced each year. -Nick