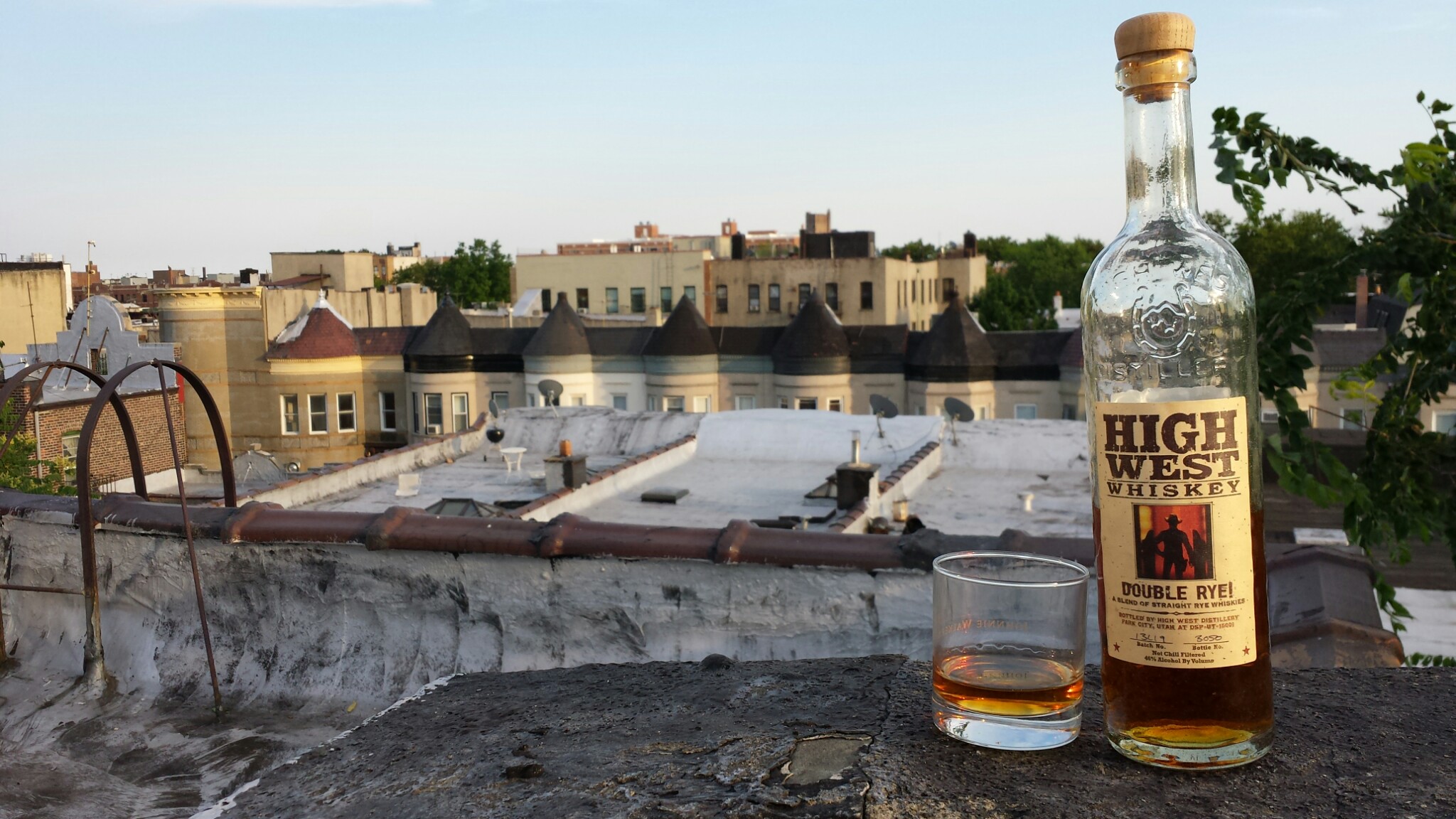 "It's about damn time."

That was the first thought that came to mind when I sat down for a rooftop dram of this marvelous straight-rye blend. I've been drinking the Double Rye from the High West Distillery on and off again now for about a year. It's just one of those whiskies that keeps you coming back again and again.
High West Double Rye is unique among rye whiskey in that in is actually a blend of two rye whiskies, a 2 and a 16 year. The result is a rye experience that switches back and forth between ultra smooth and kick in the pants spice.
But now for the review.
Product Information:
Spirit Type: Rye Whiskey
Producer: High West Distillery
Age: Mix of 2 year and 16 year rye
ABV: 46% ABV
Nose
Spices and more spices. As other reviewers have noted, there are some really interesting gin notes, notably a subtle evergreen smell along with some oak.
Taste
The Double Rye opens up very smooth with vanilla and caramel and transforms in a moment to a flavor bomb of rye spices, confectionary spices, and an interesting mix of botanicals. Lots of character!
Finish
The finish is long and satisfying, leaving a lingering taste of orange peel and rye spice across the tongue. Really enjoyable.
Conclusion
This really isn't a rye whiskey that any American whiskey sipper can afford to miss. For just $35 a bottle, it's a standard on my shelf for the foreseeable future.
Final Grade: A