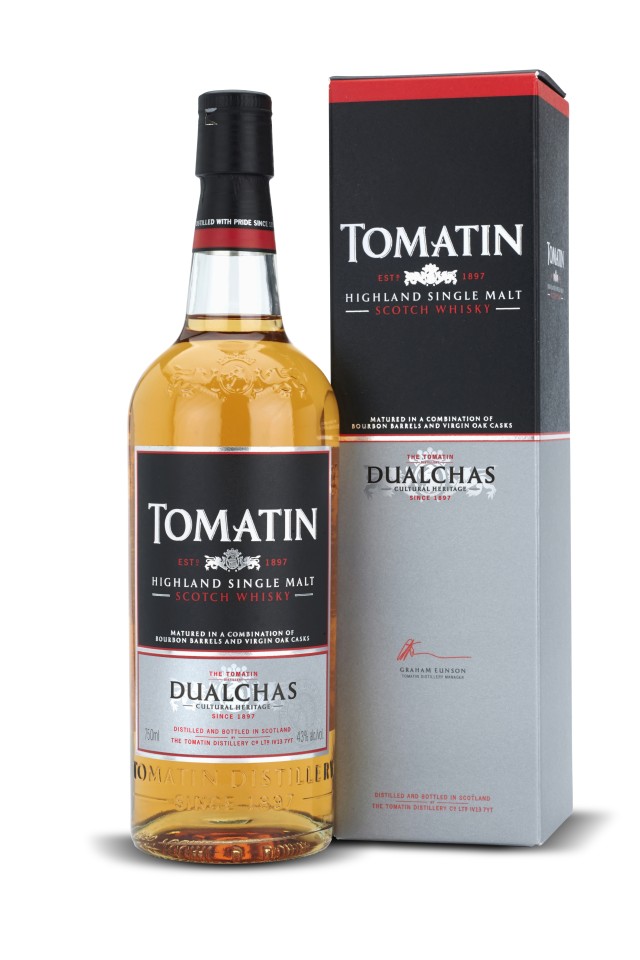 Since the beginning of my journey into the single malt Scotch world in 2013, Tomatin has been a favorite value brand for me. Tomatin Dualchas represents the brand's first no age statement scotch, and another huge win for the company.  At about $30 per bottle, this scotch deserves a spot (or two) on your whisky shelf.
Cask Type: Matured in a combination of Bourbon barrels and Virgin Oak casks
Strength: 43% alc./vol.
Nose
The nose is deep, a bit fruity, with touches of vanilla and spice.
Palate
Although this scotch isn't peaty, it is a bit of a flavor bomb. On one side are the woody notes brought out by aging in ex bourbon and virgin oak casks. On the other are bright citrus notes of lemon and a touch of pine. A really delightful combination.
Finish
The finish for Tomatin Dualchas is simultaneous long and sweet while also being light and refreshing.
Conclusion
As mentioned, this scotch is well worth the price. I'm a huge fan of Tomatin 12, 15 and 18 year (also wonderfully priced), so those could be worth looking in to as well.