I picked up this bottle of Akashi White Oak at my local liquor store for the simple fact that it is produced in Japan and, well, we all know the Japanese whisky craze going on right now. So at $35/bottle, I thought, why not?
Akashi White Oak whisky is crafted using barley imported from Scotland and pure underground water from the Eigashima Distillery. From there, it is finished in ex-bourbon and ex-sherry casks, which is immediately apparent on the nose and the palate.
Here's the review.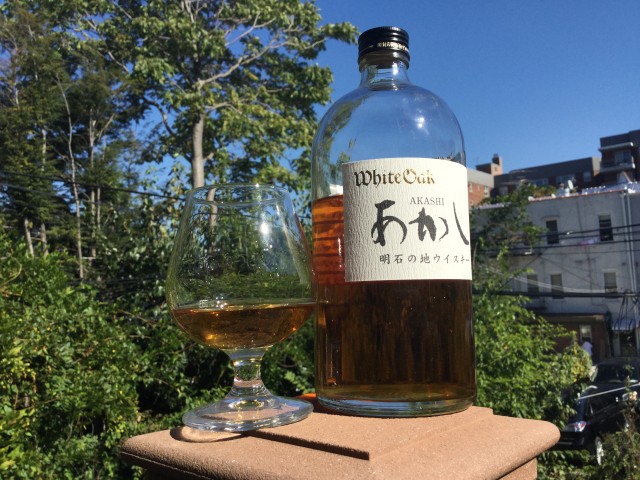 Spirit details
Proof: 80
Country: Japan
Nose
Slightly aggressive, the scent of this scotch is tantalizing, with orange peel, oak, vanilla, and a touch of spice.
Palate
Akashi White Oak really engages the taste buds with a lot of complexity to a level that is tough to find in a value whisky. This whisky shows its age a bit aggressiveness about halfway through the taste journey, but the finish is malty and long.
Conclusion
Akashi White Oak really is a wonderful whisky to have on hand – great aroma, wonderful flavors, etc.  The heat, however, definitely disrupts the experience, which is why I can't justify a grade higher than B+ (good).
Final Grade: B+