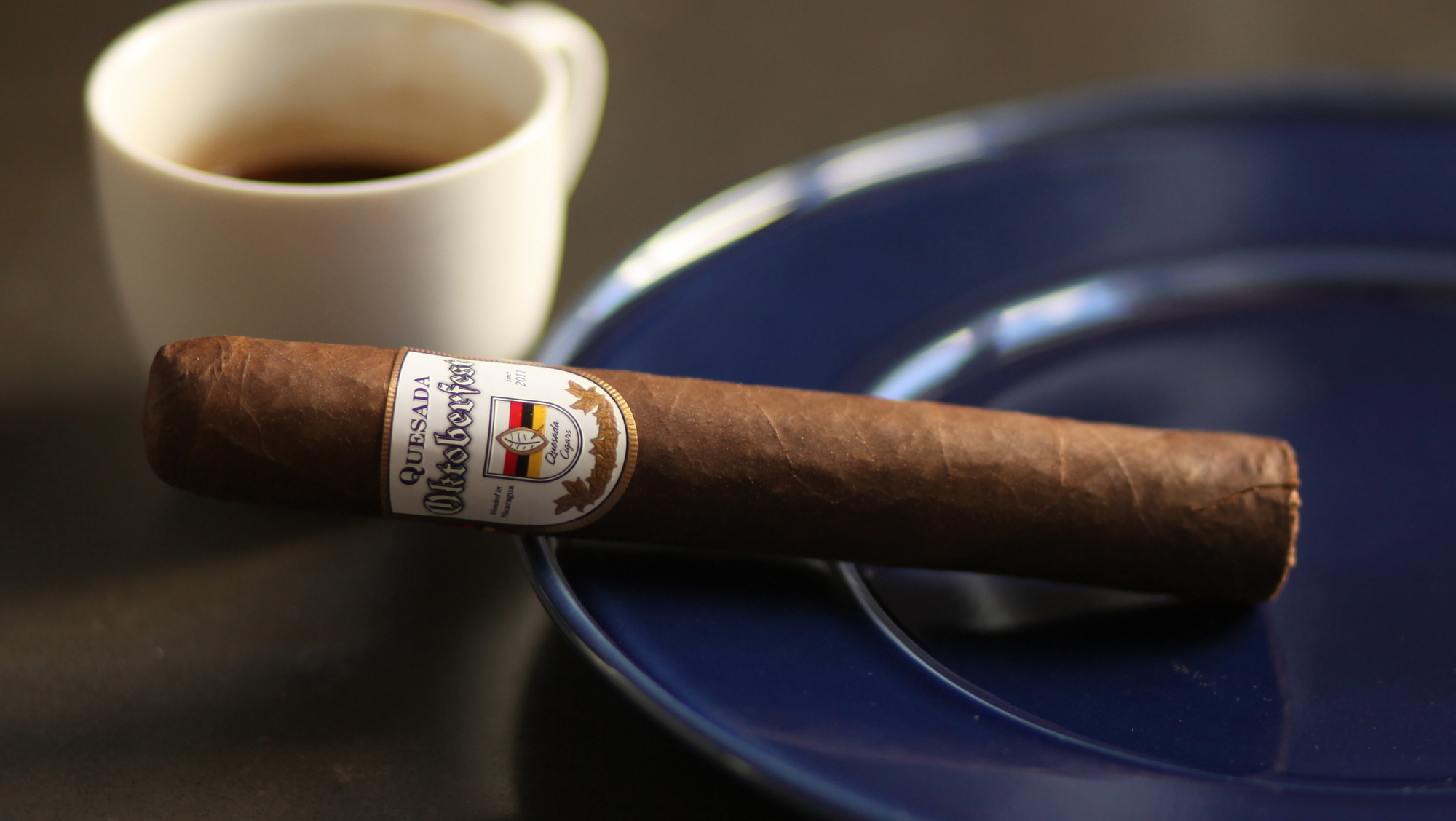 The
Quesada Cigars
Oktoberfest has, for three years now, been one of my favorite seasonal releases. Also, one of the few releases I enjoy in a larger format – my max preferred ring gauge is 54.
In either case, the Quesada Oktoberfest series is a medium to full bodied offering that I think offers a fun and approachable flavor profile that can be enjoyed by new or experienced cigar smokers. Today's review covers the Triple Bock, one of the larger sizes in the series.
Blend Specifics
Wrapper – Nicaraguan
Binder – Nicaraguan
Filler – Nicaraguan
Size: Triple Bock (6 x 56)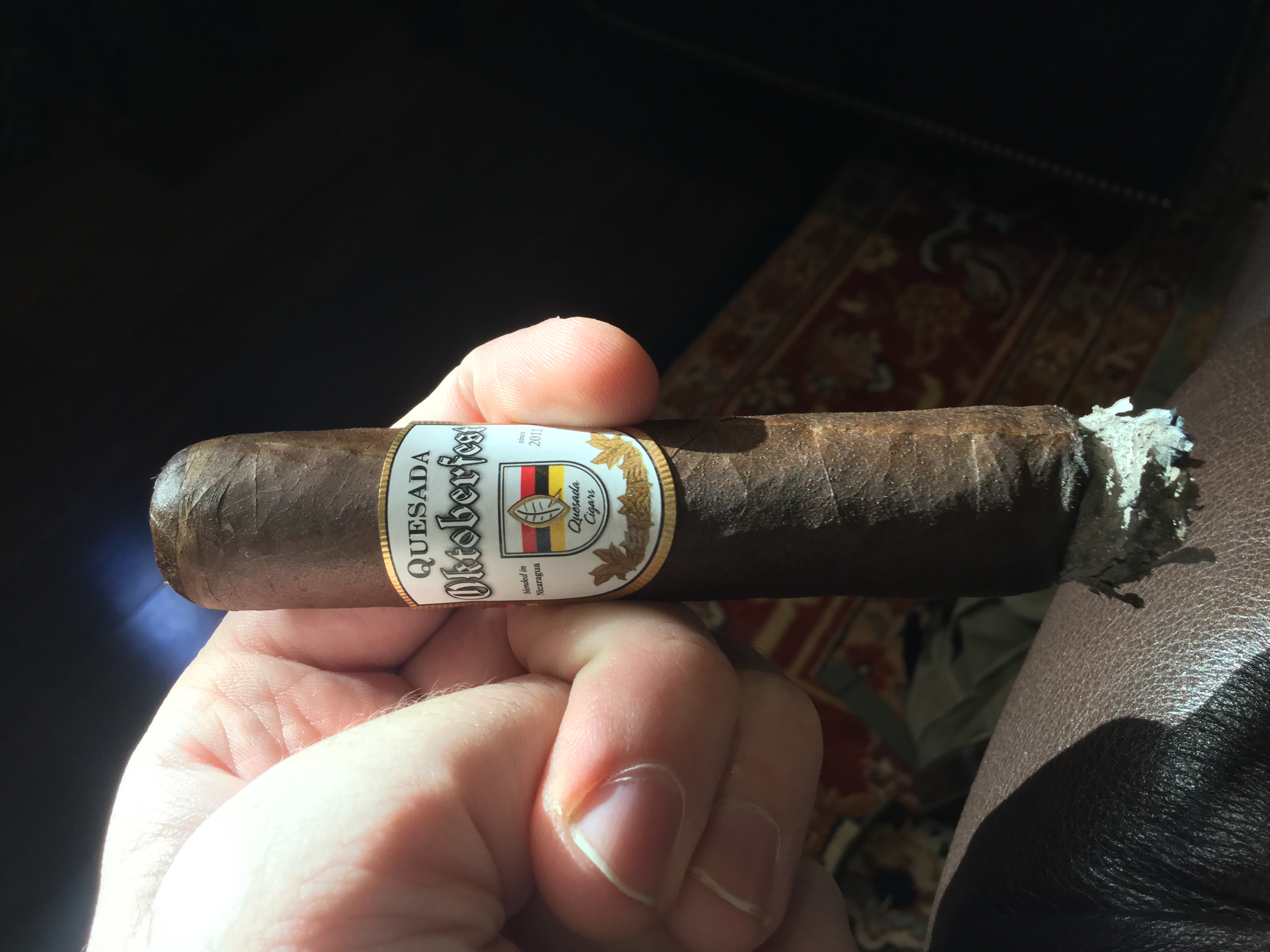 Appearance & Construction
The Quesada Oktoberfest 2017 is a deep, dark brown. The branding has been updated for 2017, with a new white band and a new band shape. After a straight cut, the draw is slightly restrictive (which when I light up proves to create a huge amount of smoke, which is awesome).  Throughout this smoke, the burn was even, smoke production was high, and the ash a mix of white and gray.
Flavor & Smoke Characteristics
Lighting up the Quesada Oktoberfest 2017 is like lighting up a good memory. Opens with an ultra velvety smooth texture, with hints of spice. Predominant though is a deep milk chocolate combined with flakes of sea salt and peanuts.
About an inch in, the smoke becomes a bit spicy, with a sort of smoky (charcoal grill) sort of flavor rounding out the sweeter notes.
Moving into the second third, the body moves from mild – medium to a solid medium. The spicinesss and smoke become the predominent notes and the creamy, chocolatey notes take back seat.
In the final third, the Quesada Oktoberfest 2017 becomes a solid full bodied smoke. Really, really enjoyable. The smoke doesn't heat up, construction remains perfect, and the flavors, though unchanged, are delicious.
Final thoughts
This cigar goes down as my favorite cigar from Quesada cigars ever, and that's saying a lot because Manuel has created some truly special smokes, most recently the Plasencia Alma Fuerte.
Buy a box of these from Famous Smoke Shop, our preferred retailer,
here
.
Final Grade: A