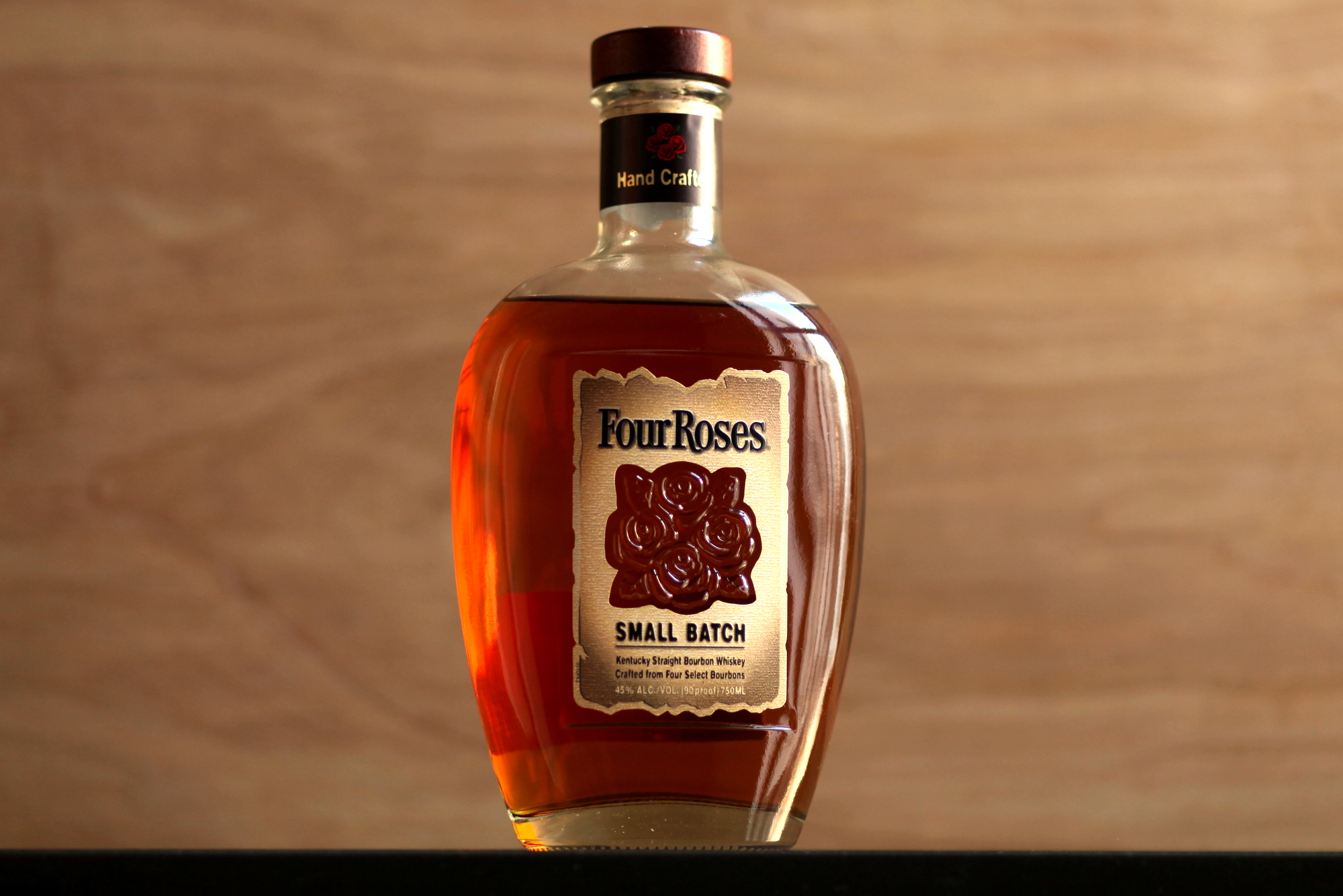 With over thirteen decades making whiskey, Four Roses is a whiskey brand that is both revered and vehemently defended by its fans. Though I always have enjoyed Four Roses, my journey on the global whiskey trail took me a bit too quickly out of Kentucky so I'm taking the first few months of 2018 to revisit this brand and taste its core line again.
First up for review is Four Roses Small Batch, the midrange of the core line, priced in at about $30 a bottle.
With all that said, let's get on to the review.
Four Roses Small Batch Review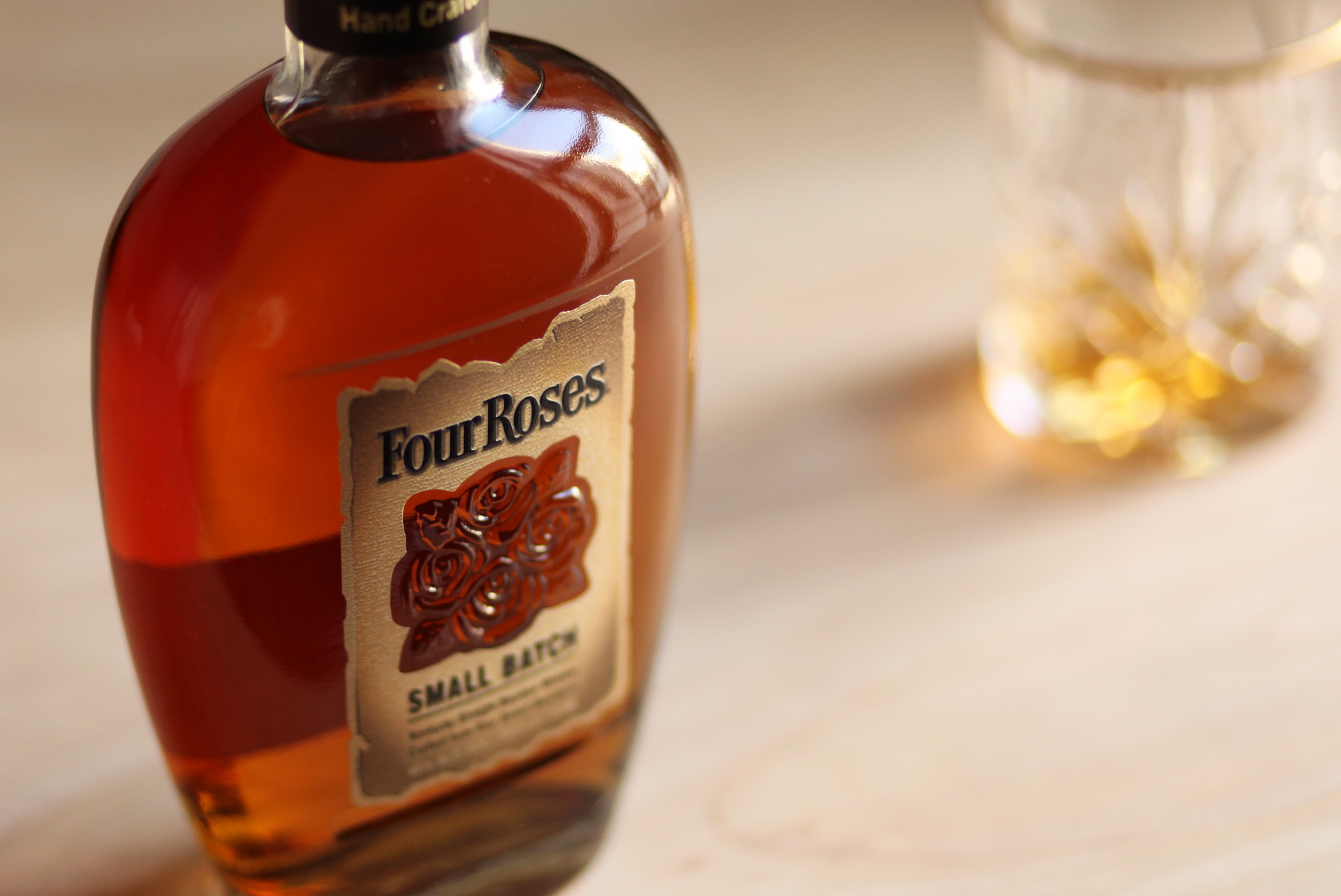 Product Specs
Distiller: Four Roses Distillery
Age: No Age Statement (NAS)
ABV: 45% (90 proof)
The Four Roses mashbill calls for Corn, Rye, and Malted Barley (in that order). The distillery also boasts that it uses five yeast strains that help lend each Four Roses bourbon its unique flavor profile. Four different barrels of whiskey are blended to create Small Batch (with up to 10 being used in the production of standard Four Roses).
Appearance
Four Roses Small Batch is packaged in a bottle that is perhaps the most distinguished in its core line. Tall, with a gently rounded frame and the traditional rose bouquet in center. The whiskey itself is a deep amber, and when swirled in my glass displays moderate to full viscosity.
Nose
The nose is deep but bright, with a moderate amount of ethanol intensity. I pick up aromas of apricot, butter, spiciness (rye), and touches of pepper and smokiness.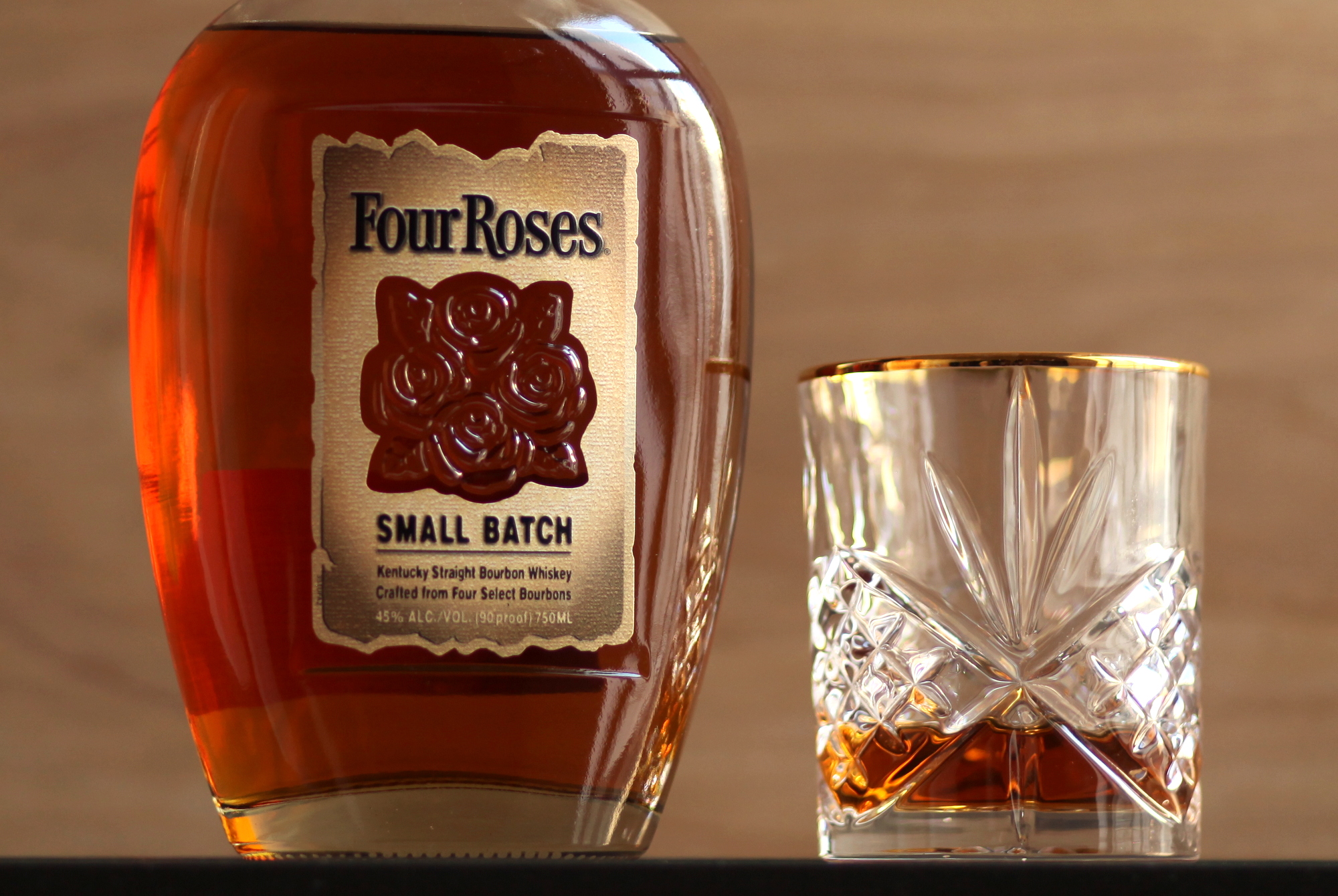 Palate
Smooth and soft on entry. The mouth feel is medium bodied and round, with notes of caramel, oak, cinnamon, corn, and vanilla. This is a whiskey that expands and coats the entire palate.
Finish
The finish is my favorite part of Four Roses Small Batch. Where the mouthfeel on entry is very soft and round, the finish is bright, long, and spicy (with a bit of breadiness), never veering into harsh territory.
Conclusion
Four Roses Small Batch is a whiskey you can come back to time and again and always know you're in for a great experience. Is it the most complex whiskey? Nope. But it is complex, delicious, and avoids the cheap finish that many whiskies in this price range fall into. For $30, Small Batch is a no-brainer.
Disclaimer: Though by no means my first ever (or second or third ever) bottle of Four Roses, this bottle was gifted for review by the Four Roses Distillery.
Final Score: 91