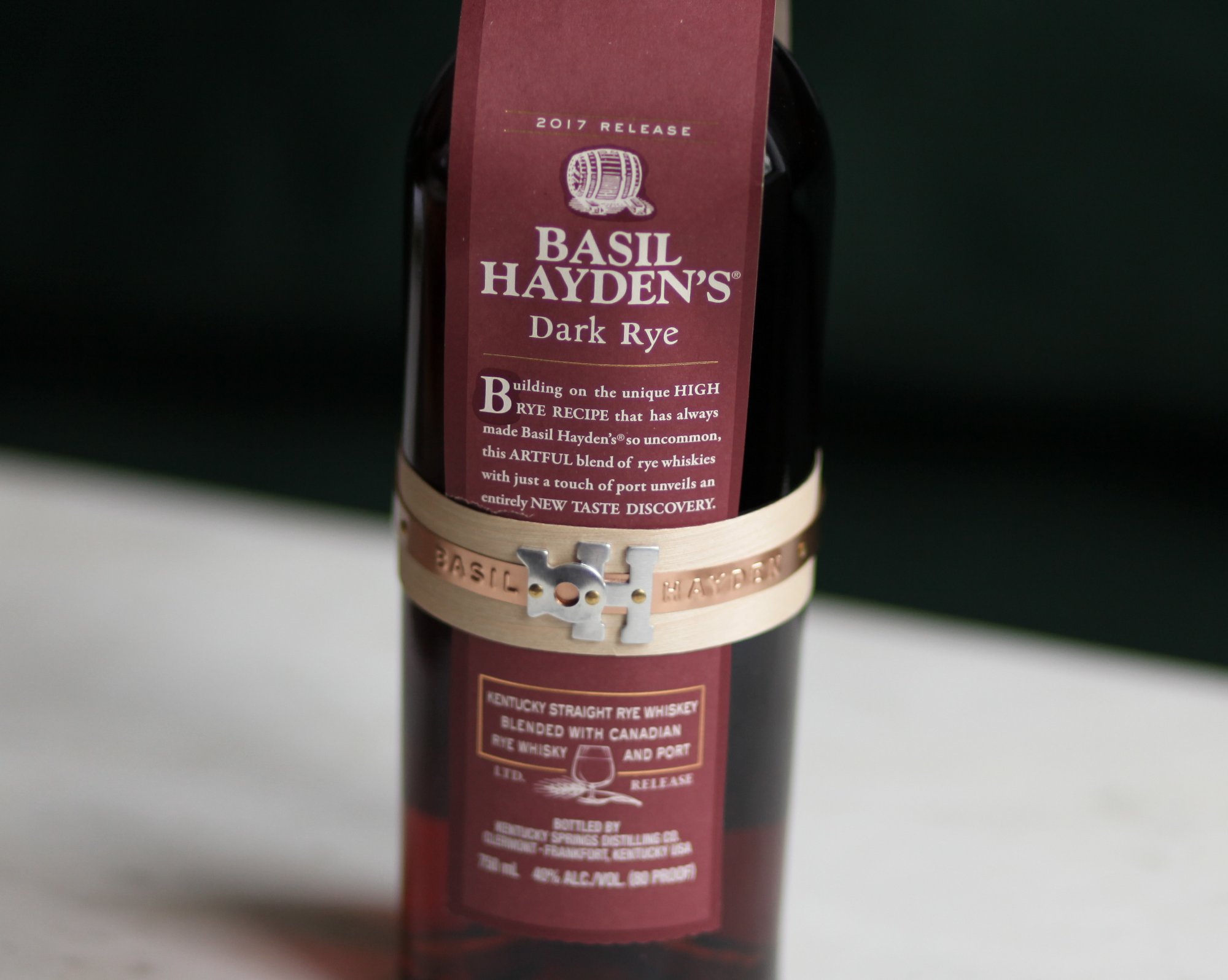 Up for review today is Basil Hayden's Dark Rye (2017 Release), which is the first permanent addition to the Basil Hayden's family ever. To any Bourbon or Rye enthusiast, this is exciting news. But the release had some scratching their heads when it was announced that the new Rye blend would include the addition of Port – not as a barrel finish but simply… added in.
Basil Hayden's isn't the first company to try adding wine directly into the core product, but I can tell you that in the past, it hasn't gone well.
Here's some more background on Dark Rye, courtesy of the company:
"Bringing Basil Hayden's Dark Rye to life as the first-ever permanent addition to the Basil Hayden's family is an exciting moment for the brand and our growing fan base," said Rob Mason, Vice President of North American Whiskey at Beam Suntory. "Basil Hayden's Dark Rye offers an unparalleled complexity and rich flavor, while staying true to the unique approachability and style that has made our bourbon a long-time favorite."
Product Specifics
Distillery: Jim Beam
Mashbill: blend of Kentucky Rye, Canadian Rye, and Port
ABV: 40% (80 proof)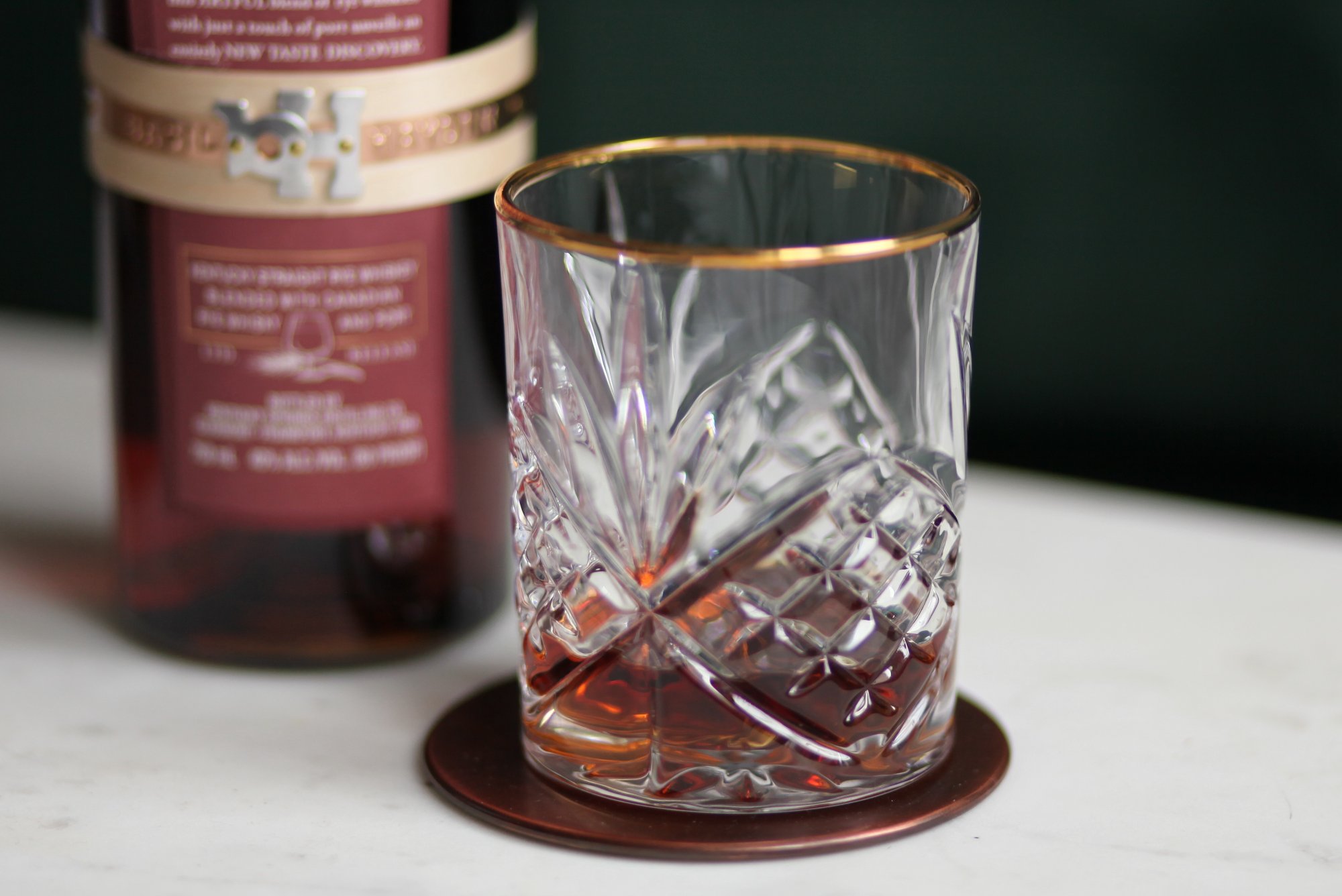 Appearance
Give whoever branded the bottle that Dark Rye comes in a raise. It really is a beautiful thing to behold, with the traditional label delivered in a port-like color. The whiskey itself is extremely dark, almost a dried-blood red. The influence of the port is unmistakable here.
Nose
The nose is very inviting. It's assertive without much burn. Aromas include rye spice, dark berries, and apples. Judging by the nose alone, I'm very excited to try this whiskey.
Palate
If you're reading this review, you're probably wondering how influential the port is on this rye. The answer comes the second the whiskey hits my tongue. The port influence is heavy and significantly alters the shape of the Kentuckian and Canadian rye underneath. Instead of a typical bright, dry rye mouthfeel, expect a much more full bodied, juicy texture. Flavors include very round notes of oak, plum, port wine, cinnamon and vanilla. Does it taste like a traditional rye? Nope, not at all. Is it enjoyable? I'll respond with a hesitant yes.
Finish
The finish is fairly short, with a bit of the port and cinnamon notes and a rye breadiness.
Conclusion
If you're expecting Basil Hayden's Dark Rye to sip like a port-finished whisky, do yourself a favor and let that expectation go. To me it's clear that Basil Hayden's is trying to do something new in an effort to stand out (the original press release states as much, saying, "Basil Hayden's Dark Rye is designed to stand out in the ever-expanding crowd of American whiskies").
The fact is, this is a decent whiskey, and some might really enjoy sipping it on their own. It certainly isn't the trainwreck that other whiskies with wine added have been in the past. For that reason, I've given it an 85 rating.  That said, I think this whiskey is more suited to cocktails, and I've left a little recipe below for a Dark Rye Manhattan that I enjoy.
Final Score: 85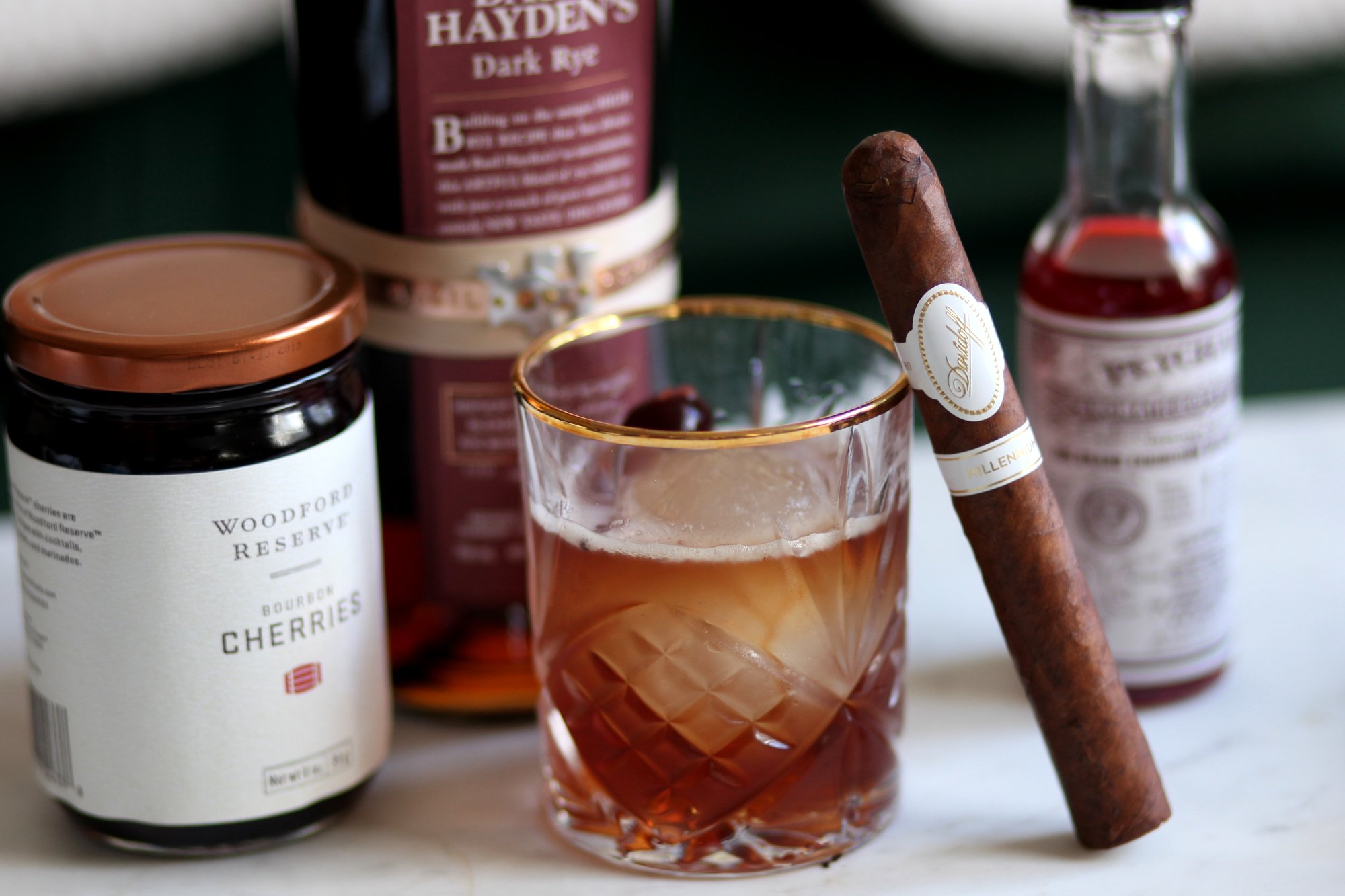 Basil Hayden's Dark Rye Manhattan
2 oz Basil Hayden's Dark Rye
.75 oz Ransom Sweet Vermouth
4 drops Peychaud's Aromatic Bitters
Woodford Reserve Bourbon Cherries
Combine rye, vermouth, and bitters. Shake well with three ice cubes. Strain into rocks glass with ice ball, and throw in a Woodford Reserve Bourbon Cherry.
Garnish the entire experience with a Davidoff Millennium Blend Toro, just for the hell of it.