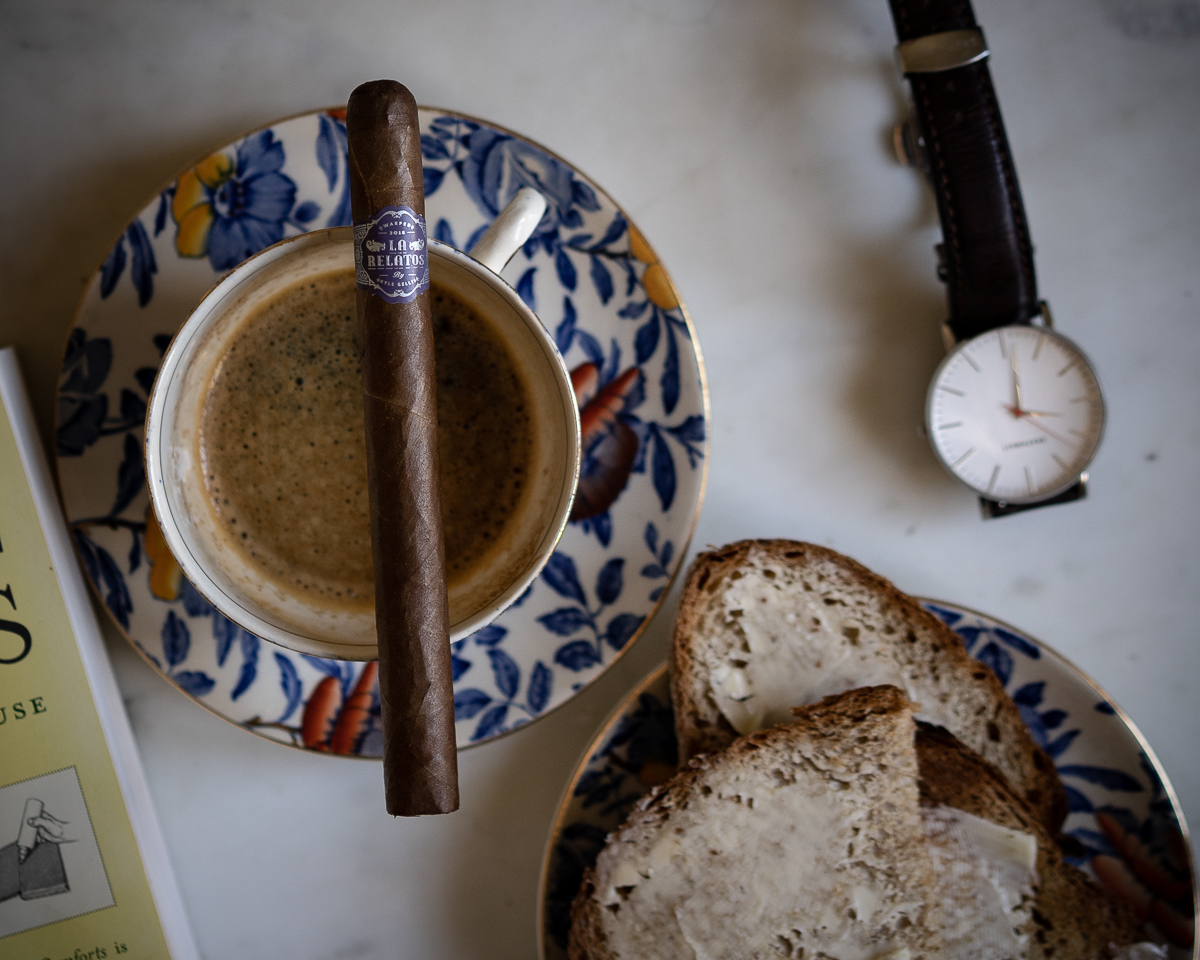 Up for review today is another 2018 release, this time from Kyle Gellis and Warped Cigars. I've been a fan of Warped cigars ever since I smoked my first back in 2013. Kyle's blends are, in my opinion, some of the most complex and expertly balanced on the market today. Perhaps because I love smoking Warped cigars so much, I haven't gotten around to reviewing as many as I'd like. So we're changing that up today and reviewing La Relatos. According to Cigar Aficionado, La Relatos is "a reincarnation of one of Warped Cigars owner Kyle Gellis's original blends from about 10 years ago."
That all said, let's get to the review, shall we?
Product Specifics
Cigar Reviewed: Warped La Relatos
Wrapper: Ecuadorian Habano
Binder: Nicaragua
Filler: Nicaragua
Size: 6 x 38 (petit lancero)
Appearance & Construction
La Relatos comes wrapped in a dark, chocolate brown Ecuadorian Habano wrapper that is covered in a layer of visible oil. The small, purple band is ornately designed and very attractive with silver lettering.
After cutting using a straight cut, I test the draw, which is fairly restrictive, about an 8.5 / 10 in terms of restrictiveness. It makes it hard to pick up the cold draw notes, but I do get some earth and cocoa. Off the foot are sweet aromas of wood, hay, and slight spice.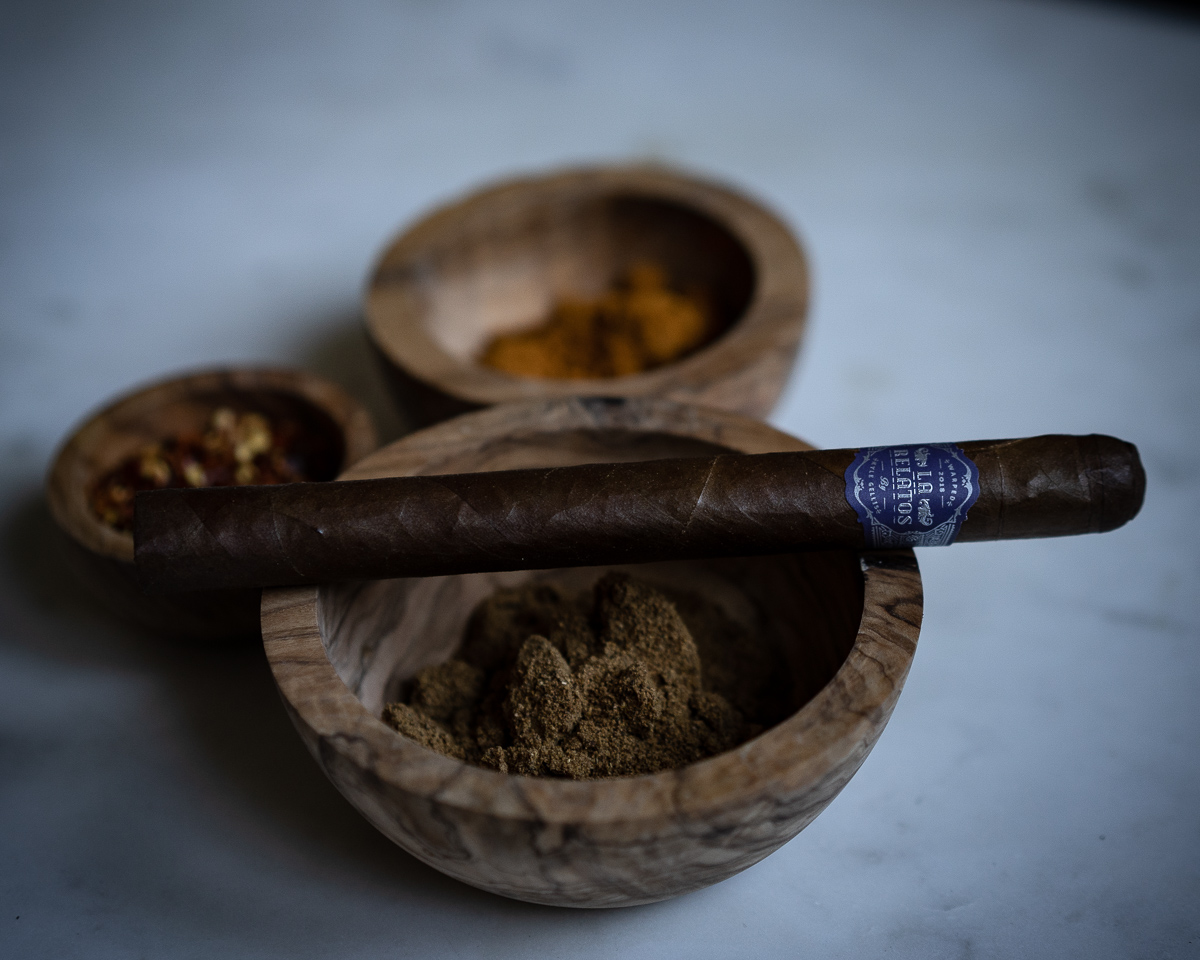 Flavor & Smoke Characteristics
The Warped La Relatos kicks off with plumes of rich, aromatic, almost chalky smoke. It's very sweet and creamy, not something I'm necessarily used to from Kyle's work but it's delicious. The sweet notes are creamy chocolate, nuts, floral perfume, and vanilla cake. Those notes are balanced nicely with slight bitterness and a touch of spice. The retrohale is easy and light, with flavors of chocolate cake and light baking spices. I'd put both strength and body at just below medium. Construction throughout the first third is excellent, with a consistently straight burn and the ash falling in half inch increments. It's a damn great start.
As La Relatos burns into the second third, there's a slight shift, with the bitter elements of the profile (charred oak, chalk, paper) taking on a bit more prominence. A few puffs later, the finish which was initially very clean takes on a lingering sourness which not endearing. Thankfully, a quick purge is enough to dispel that flavor. The strength and body are still hovering below medium at halfway, but the flavors are still clear as day.
In the final third, the sweetness that has characterized La Relatos subsides, with espresso, bitter wood, and dark chocolate coming to the fore. The texture of the smoke shifts as well, with more pepper on the palate and the tip of the tongue. It's a nice change of pace, though I do think the bitter elements take up perhaps just a touch too much of space (a balance issue). Regardless, it's a decent way to end what is undoubtedly an excellent cigar.
Conclusion
La Relatos from Warped Cigars is an obvious winner. It scores well on all counts: complexity, balance, harmony, progression, and construction. It has a great story to tell, and, minus some brief lapses in balance, is a downright excellent cigar. I'd be hard pressed to find any recently released cigars in this price range that are as memorable.
Final Rating: 92