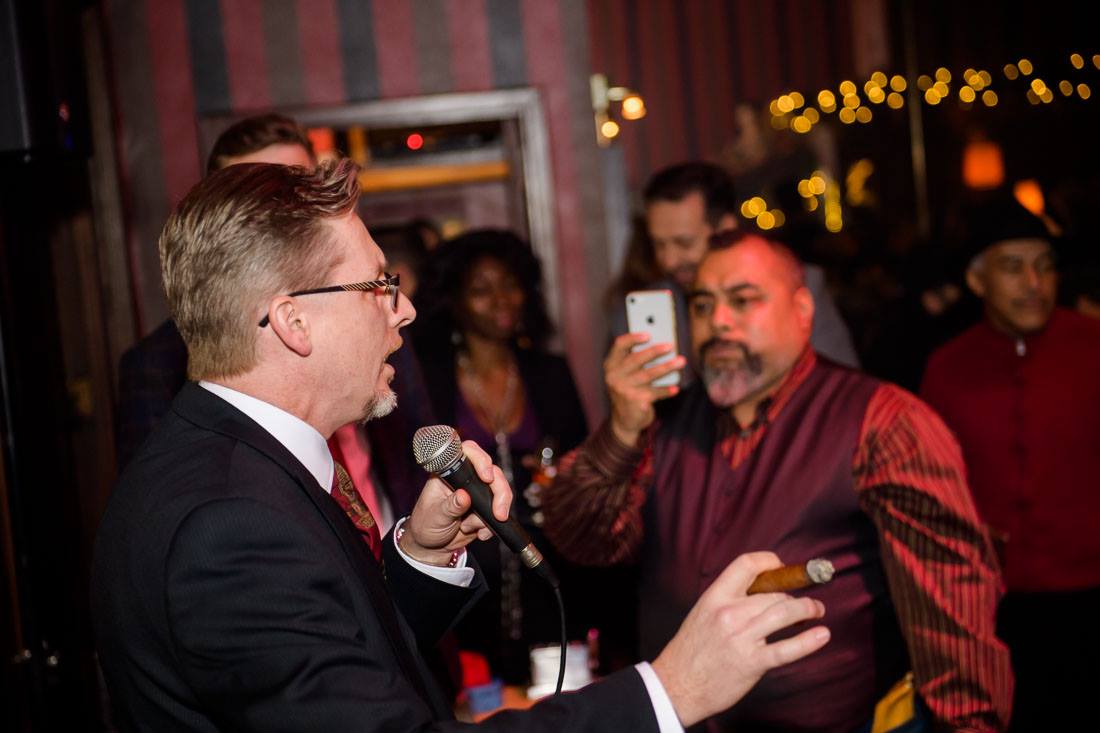 On Wednesday December 12th, the Fine Tobacco NYC team and tri-state cigar enthusiasts celebrated Frank Sinatra's 102nd birthday.  The event paired the Montecristo Nicaragua with Angel's Envy Bourbon and Rye.  Needless to say, the paring pleased the large eclectic crowd and the music propelled the evening.  Matthias Clock and his team have really found the secret sauce with hosting these fantastic events.  Music, great cigars and spirits, and comfort all make it into the mix.
What makes a night like this special? It looks forward and back with equal effort.  Forward in that Altadis U.S.A. is really becoming a new innovator by pulling in the best blending talent with the most extensive stores of fine aged tobaccos.  Their newest offerings use new connections in Nicaragua and that, in combination with their famous warehouses in Dominican Republic, give them their ability to draw upon an incredible library of select tobaccos. In so doing, the group is successfully changing the older image of Upmann, Montecristo, and Romeo Y Juliet into something so much more.  Rafael Nodal's team at Altadis U.S.A has become a work horse for high quality releases. He's put the Grupo de Maestros for example into the drivers seat to bring several strong new blends to market.  Rafael can also be credited with bringing in A.J. Fernandez and Nestor Plascencia to gain access to new crops and superb craftsmanship.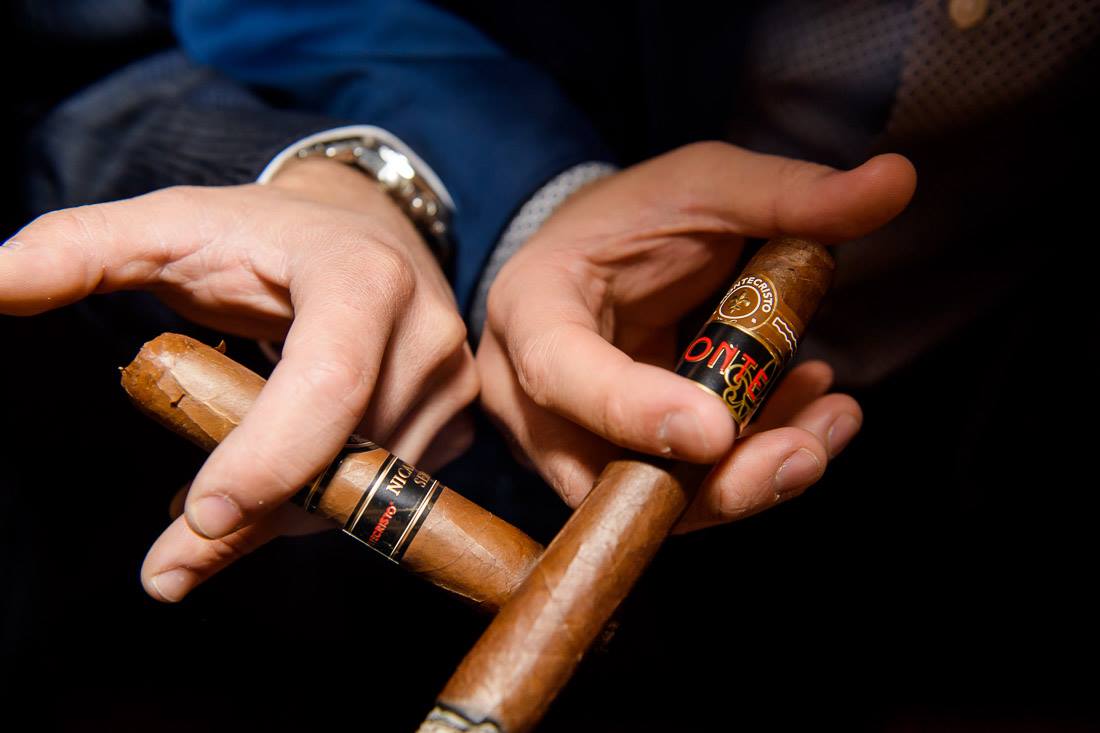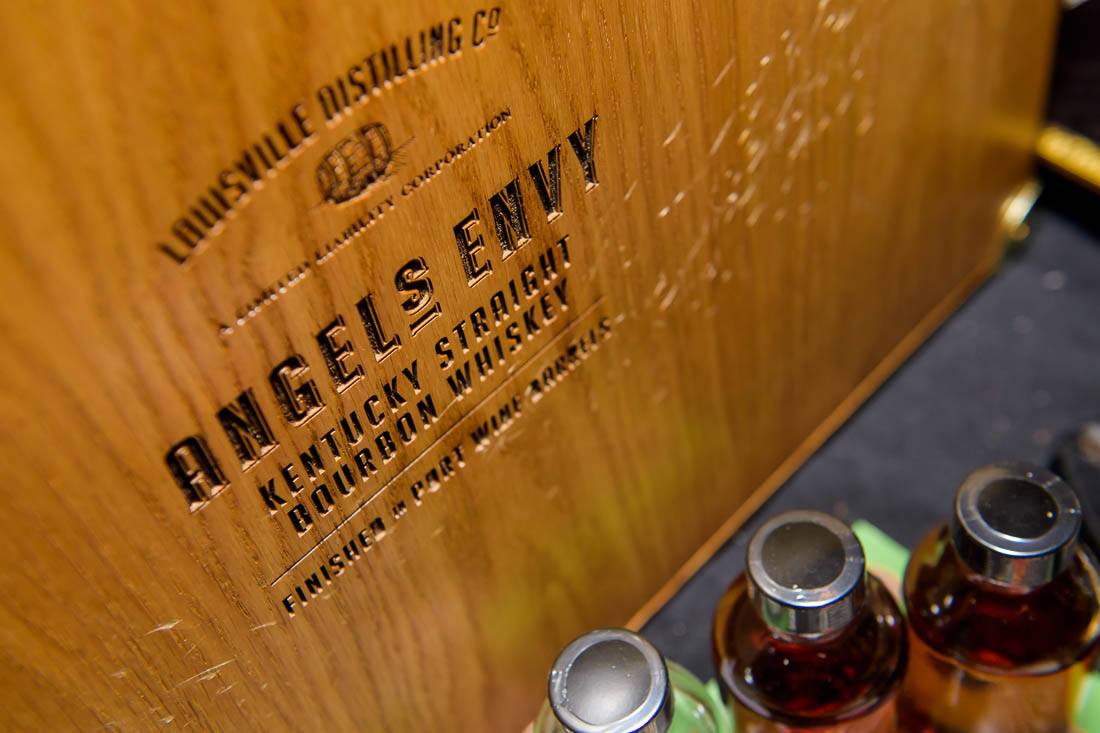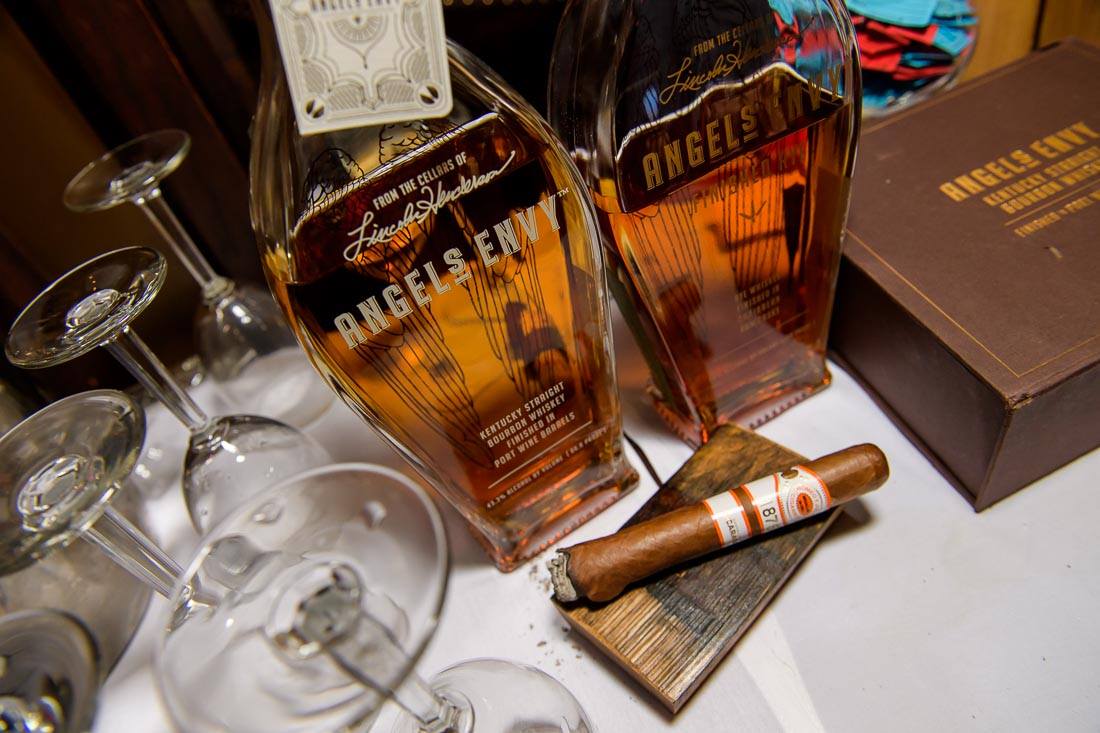 The Montecristo Nicaragua Series highlighted during the event comes from AJ. Fernandez's factory in Estelí. The blend is a masterpiece.  From the first light, all present felt the artisanship and high quality of this cigar. So it's no wonder that the cigar was just named #10 on Cigar Afficionado'stop 25 list of 2018.  The pairing with the Port Barrel Bourbon from Angel's Envy and their Rum barrel aged Rye was exceptional.  These events are posting a core group of regulars and have a high demand because it is easy to find a great seat, sink in, and listen to great jazz and popular music from a bygone era all while being able to converse and enjoy the celebration. Representing Altadis U.S.A. were two extremely knowledgable executives, Charlie "Doc" Watson, and Eddy Guerra.  Both are among the most travelled and give all lovers of the product personal attention from event beginning to end.
The evening featured music from the Stan Rubin Quartet in honor of Old Blue Eyes was spot on and expertly handled. The lead singer took on the difficult role of channeling the excessive talent required to pull this off for a well healed crowd, and he handled it beautifully.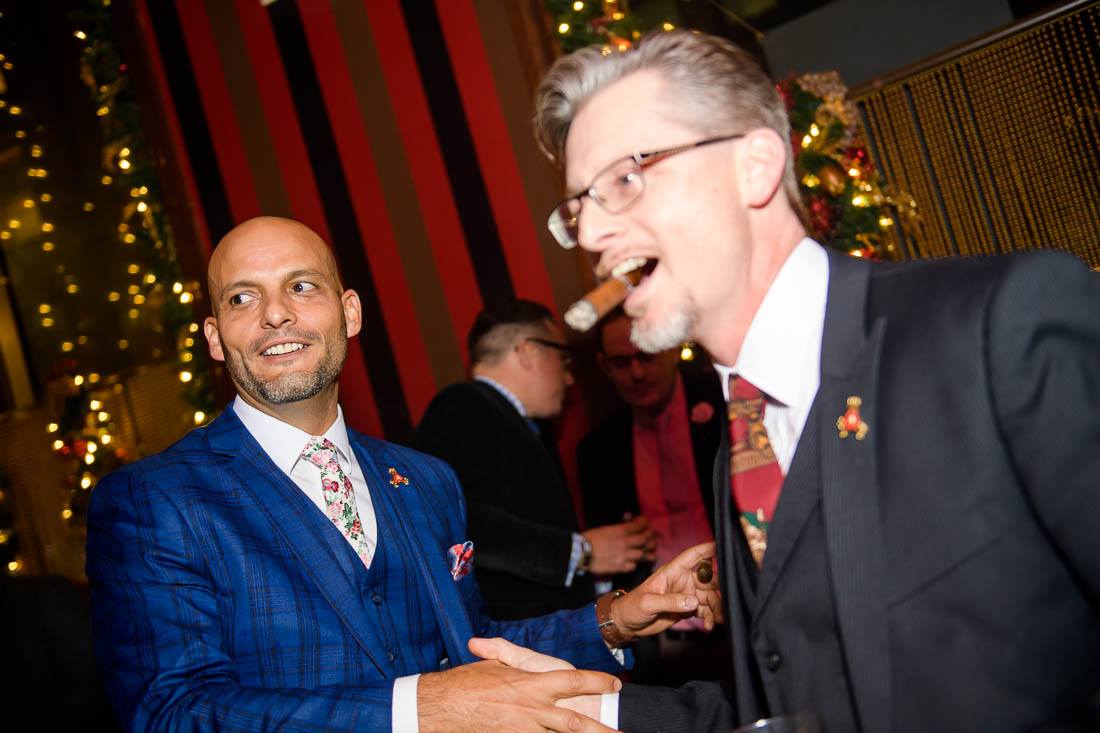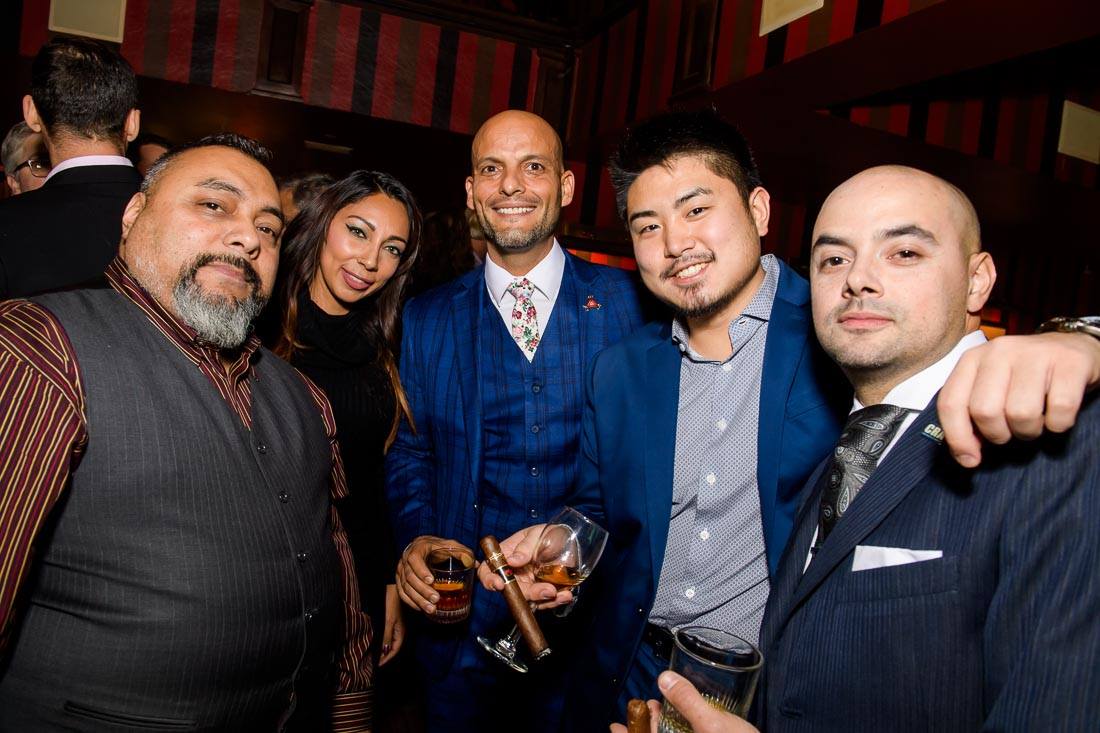 As a little background, the namesake of the quartet, Stan Rubin,was quite the enterprising musician himself during the heyday of the big band era.  He went from his roots in New Rochelle to Princeton University where he formed a successful group that played jazz, swing, and Dixieland.  He toured to many of his friends colleges and universities and at one point was asked to play at a private party of the President of Victor Records and Vice President of NBC TV, Manny Sax.  At Manny's place in NY was Academy Award winning actress Grace Kelly.  She accepted an offer to dance with Stan.  Later that year he saw she was marrying Prince Ranier of Monaco and decided to buck for a short spot playing the wedding before Louis Armstrong who was slotted.  In the end Armstrong did not play but to his surprise he was asked to play!  Stan received international fame as the only American who played.  From meager beginning a huge success he made a fantastic living doing something he loved.  A lot like Frank and his rise to fame.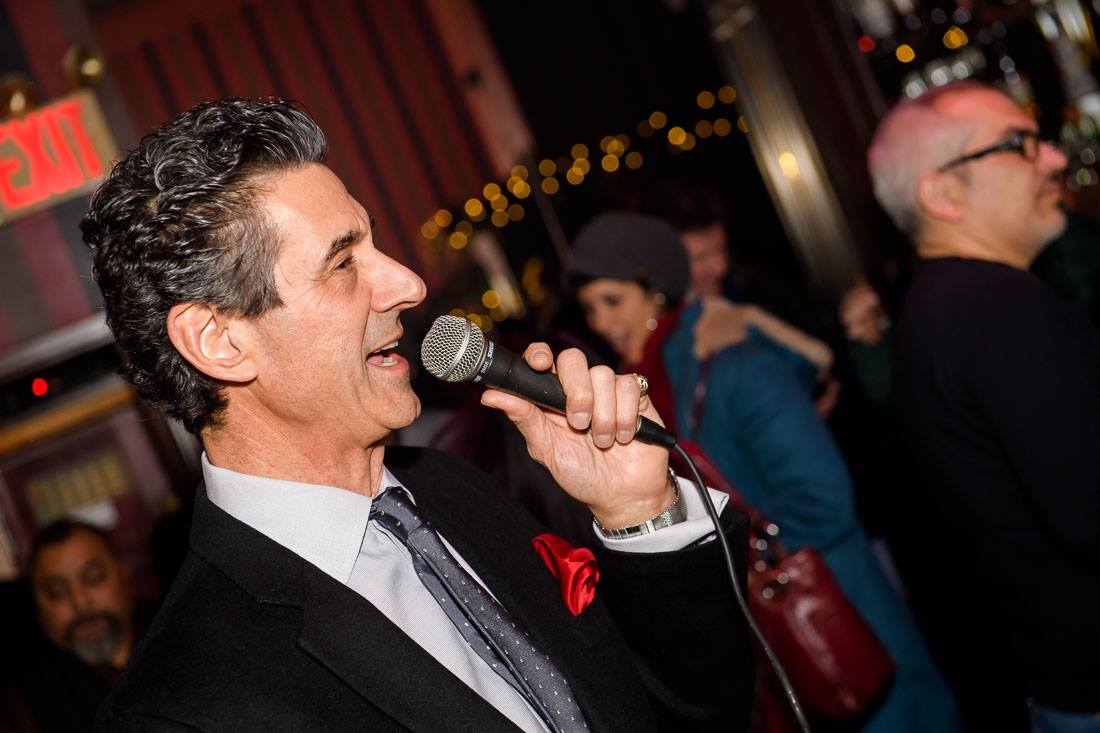 Frank Sinatra was a local boy from Hoboken, NJ and he cut his teeth in the music industry in New York City first at Italian American Clubs and Bars and then in Tin Pan Alley (47th Street which is 10 blocks south of the Carnegie Club.)  Soon after he managed to get an in with big band greats Harry James and Tommy Dorsey and they gave him a go as their vocalist.  He was always a big attraction as teenage girls immediate took notice of his good looks, charm, and vocals.  His fans were called the bobby soxers and were the precursor to the screaming teenagers who really came to be known with the Beatles and all the way to today. 
Although life gave Frank some nice slow pitches he also found his share of struggles.  His type of music struggled as the bobby soxers settled down to suburban families when WWII was over.  He was close to calling it quits when he decided to go West to Las Vegas and take up residency in the famed Sands Casino.  Additionally he was not afraid to take risks when he felt like he was not a priority at Capitol Records he left in 1960 to form his own label, Reprise Records which became a success in itself.  What makes Frank an icon to me was his ability to light the night on fire with his Rat Pack.  As lovers of cigars we all know a smoke and a drink is best enjoyed with buddies and lady friends and no one could outlast these guys.  They were the Kings of the Strip.  I always feel a little like they must have when I attend a cigar event that comes off just perfectly (although I don't go past 2AM usually).  Such was the event on December 12th.  Sharing in revelry is something I can chase any day of the week and it really is not enjoyed half as much as with good friends (when I can find space between family, sports, and activities of my own boys).
Franks ups and downs included doing a couple of really bad movies in Hollywood and then finding his way to From Here to Eternity in which he won Best Supporting Actor.  I see a pattern here of how he always pushed forward even if the path was uncertain.  Lastly he ended up divorcing his first wife for a chance with Ava Gardner which became tumultuous and did not last.  He always followed the fun sometimes to his detriment.
It would not be a good story about Frank, his buddies, loves, if it did not include a story about music and cigars.  As good stories sometimes do it may not be entirely factual and is based somewhat on legend, and it does not directly connect back to the wonderful offering that was shared on the 12th at the Club.  That said, the story goes that Avo Uzevian started out his career as an extremely talented international musician in Beirut and then made the big move to N.Y. where he applied and was accepted to the famed Julliard School of Music with piano as his instrument.  In the early 1960s he paired with Frank Sinatra to write songs and one of them was entitle Broken Guitar which morphed into the famed Strangers in the Night.  However, the song was basically published as the popular standard with no mention of Uzevian.  He was devastated and could not get justice so he ended up moving to Puerto Rico to continue performing and travelling but to also get his start in the cigar business.  So without Sinatra and team's theft of Strangers in the Night there would not be Avo Cigars.
With all of this intertwined drama it is good to remember that all angles, the cigars, bourbon and rye, and music, start with hard work that have led each producer to be masters of their craft.  Put those things together like Fine Tobacco NYC and you have a great time for all involved.