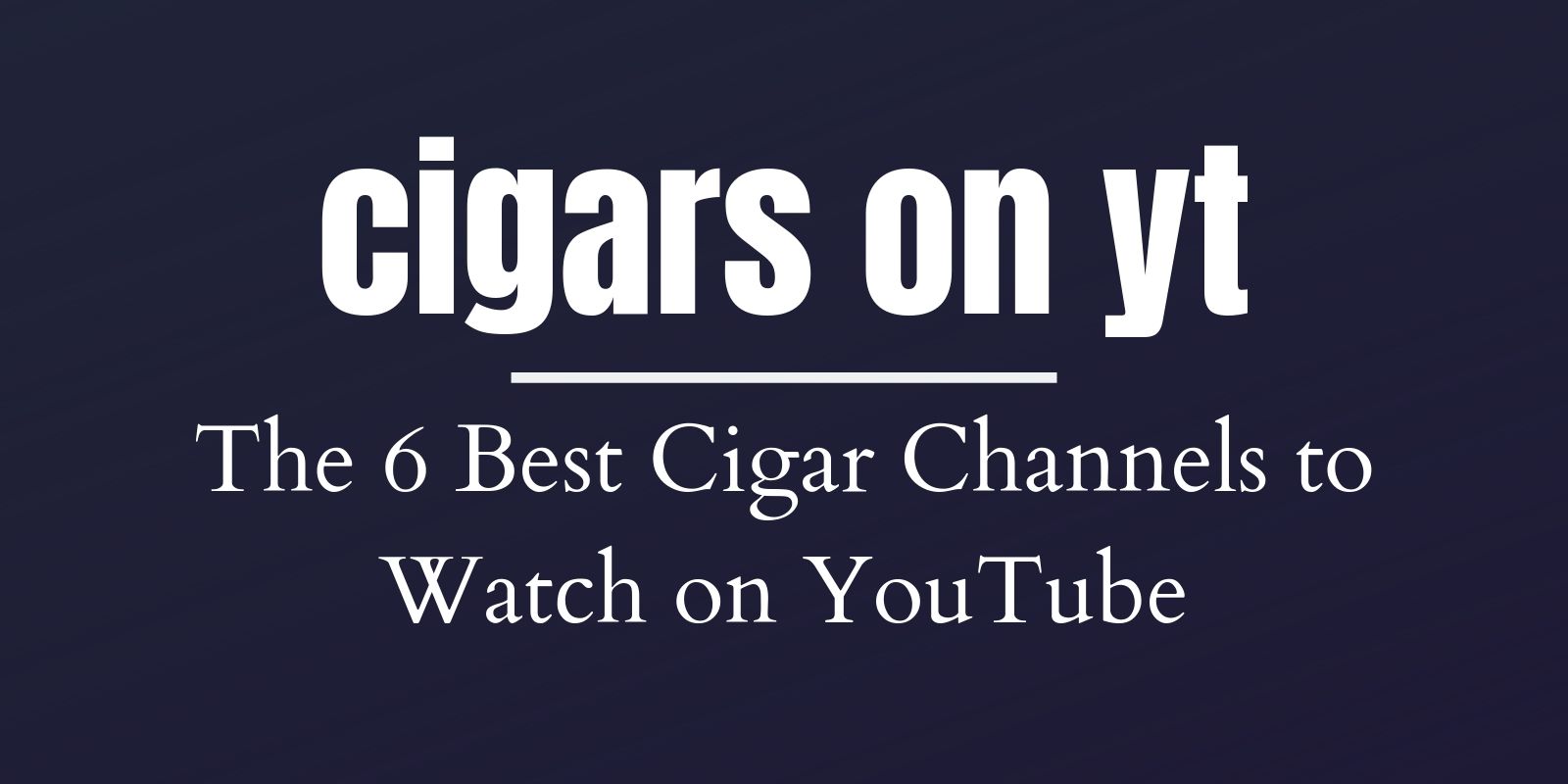 As passionate as cigar smokers are, the overall community is actually quite small compared to other industries like spirits or men's fashion. That means there are less YouTube channels for cigars than there are for other related industries, but it doesn't mean that there aren't some great channels out there.
On a whim I've put together a list of the cigar-centered YouTube channels that I'm subscribed to. They each have their own unique vibe and offer different kinds of value, so check them out. Maybe you'll find your new favorite youtuber!
The Best YouTube Channels for Cigar Lovers
For cinematic cigar reviews
Relatively new to the scene, Mister Lancero electrified the Instagram and YouTube community with his highly produced videos featuring energetic music, stunning shots of LA and a chill but knowledgeable personality. I've been a huge fan of his videos since he first started, and I really hope he starts posting more significantly and even expands into new content. He videos are produced at a level of quality that the cigar community deserves but rarely gets.
For adventures in the world of cigar and spirits pairings, hosted by a major industry figure
If Mister Lancero is brings world-class YouTube production quality, Imperfect Pairings brings the adventure and personality that most review channels sorely lack. The channel was founded by Omar de Frias of Fratello Cigars, a boutique cigar brand that exploded onto the scene with great blends in 2013. Each episode, he explores new and unlikely pairings for his blends.
For big personality and great tips + tricks
If you're looking for a big personality to guide you through your cigar journey, Tim Swanson over at Cigars Daily is a great choice. He started his journey on TNT Cigars, and after growing that channel monumentally decided to strike out on his own.
On his channel you'll find cigar reviews, guides on major cigar topics like beginners cigars, and a lot more.
For cigar reviews and fun conversations
Cigar Dojo makes the list here for a few reasons. First, their videos are fairly well produced. Second, they have some truly unique videos, like where they crack open a barrel of barrel aged tobacco (very cool). Lastly, because they own the largest cigar social app on the app store as well as a website full of reviews, they're able to do video interviews with significant industry personalities.
For Cuban reviews and expensive accessories
Interested in Cuban cigars and/or extreme luxury cigar accessories? Dutchcigars is your channel. On his channel, Dirk reviews some of the rarest Cuban cigars on (and off) the market, as well as extremely expensive accessories. He's got a chill attitude, is very knowledgable and will teach you something new, especially if you're new to the world of Cuban cigars. He also has an active Insta profile with over 30k followers and posts some great content.
For very honest, knitty gritty reviews and anything IPCPR
Known by many as the leader in cigar industry news, haflwheel also has a YouTube channel where they mostly post (thousands? millions?) of IPCPR videos. But they also have video reviews where they do a great job of going in depth on new products, and most importantly giving the honest truth about whether they recommend buying or not. If there's one source you can trust to not give you bullshit "yes man" reviews, it's halfwheel.  Just be prepared to sit through a few minutes of detail that may or may not feel relevant.
---
The above are the cigar YouTube channels that I enjoy. There definitely are many more out there, including Cigar Vixen, Cigar Obsession, and more – so do your own research and let me know if I forgot to mention any in the comments!