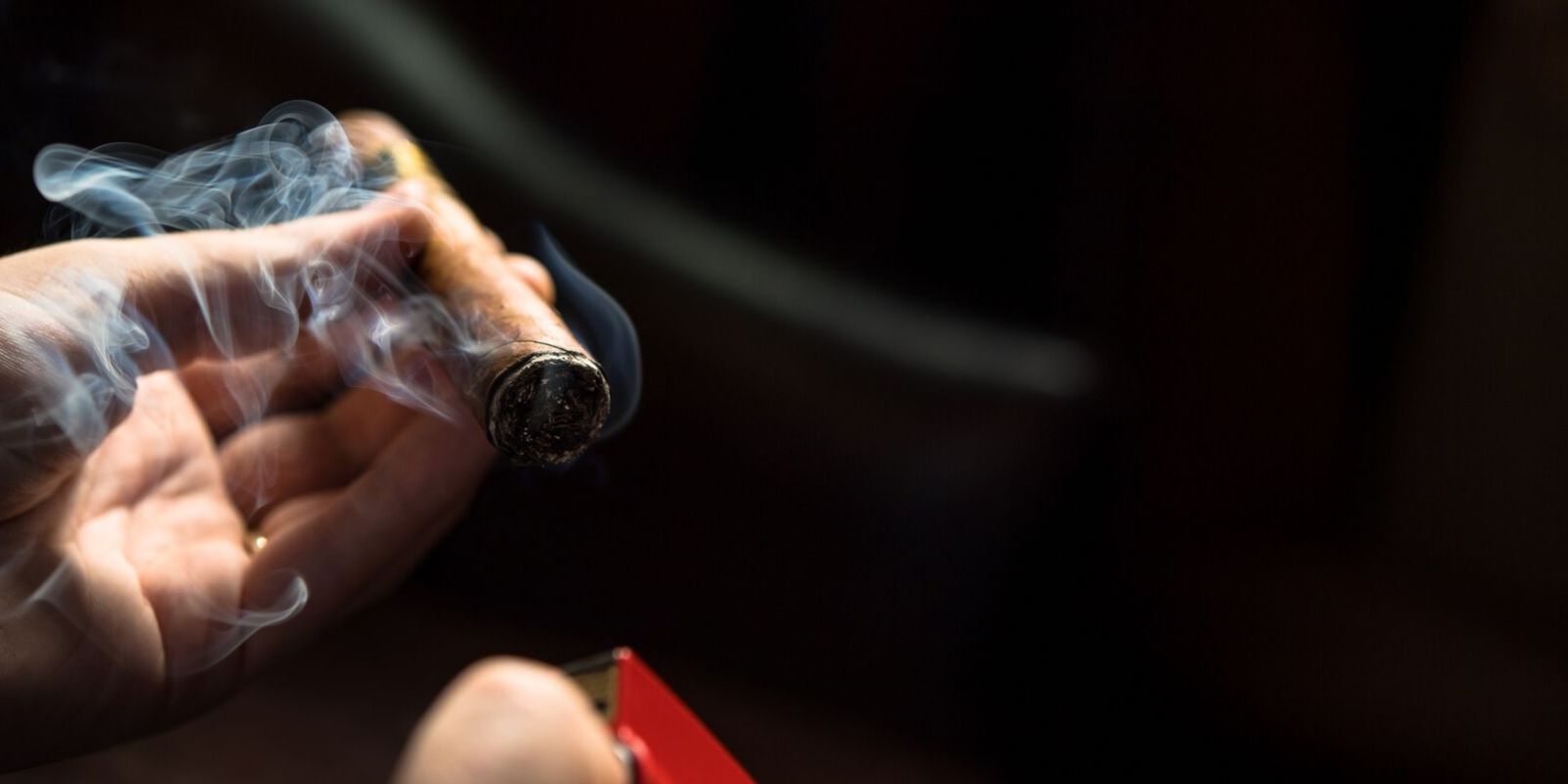 Earlier this week, the cigar blog Ministry of Cigars (MC) posted an article titled "Certified Cigar Sommelier Scam". In it, the author calls out The International Association of Cigar Sommeliers for essentially selling sommelier diplomas to anyone with $850 and a day and a half free in their schedule. MC writes:
For a few hundred American dollars and a few hours of your time you can call yourself a certified international cigar sommelier. And it's appalling. An insult to every single expert in the world. A degradation of the world sommelier and a slap in the face to everyone in the cigar industry. A few hours of your time and a few hundred dollars doesn't make you an expert, a sommelier. It makes you a gullible victim of a scammer. Nothing more and nothing less. A naive victim of a scam.
A day later, the IACS responded with its own post on Facebook:
In the post, the association defends its courses, pointing to the credentials of its founder and notable figures who have taught at the courses. But the most interesting part of the post, to me, is this line:
We know the ideal cigar education should take months. However, in our best interest to spread the cigar culture around the world, we have developed a blended learning approach, including online learning and classroom training, and visits to farms and factories to complete more than 70 hours of education to certify our students as Master Cigar Sommeliers. Our program is intensive but comprehensive.
Here it seems that there's a conflict of mission. Is the IACS in the business of rigorously training "Master Cigar Sommeliers" that are actually sommerliers? Or are they about spreading the cigar culture around the world, which sounds an awful lot like another way of saying "being as accessible to as many people as possible." Those goals don't seem in harmony.
Here's my thought on the issue overall. I share MC's concern, and the IACS's post doesn't address the core problem that we and others have with the program: it doesn't matter who is teaching, one day does not a sommelier make. And that really is what the IACS is claiming. Here's the description for the Los Angeles Cigar Sommelier Diploma course that was held September 7th and 8th:
Certainly, the IACS Cigar Sommelier Certificate is the most complete and recognized cigar education degree all over the world. In this course, the participants will acquire all the technical knowledge of tobacco. They will be able to perform complex organoleptic analysis and suggest extraordinary pairings. In adittion, they will be capable to provide advice on tobacco management. Therefore, the participan will become an expert and key opinión leader in the fascinating world of cigars.
Some thoughts. First, no one can "acquire all the technical knowledge of tobacco" in 48 hours. No one is that smart. Nor do the course's teachers have all the knowledge in the first place. Second, the jargon. "Organoleptic analysis" is a fancy way of saying "tasting/smelling cigars." Jargon aside, that certainly can't be taught to the level of sommelier in one day. Developing a palate takes time. Lastly: the promise that "the participan will become an expert and key opinion leader in the world of cigars."
No. You won't.
These benefits simply can't be delivered on, and they can't be taken seriously. In the wine world, obtaining a master level sommelier diploma takes at minimum months, and often years.
So are IACS diplomas a scam? I wouldn't go that far. But the website does monumentally oversell a program which seems more built for tourists than serious cigar aficionados willing to put in the time, research, and experience required to obtain a certification with the type of cachet that the word sommelier carries.
Now a big caveat. None of this is to say that IACS courses in general can't be taken seriously. As the IACS wrote in their response to the MC post:
Premium cigar brands trust in our trainings. We've had people like Henke Kelner from Davidoff, Litto Gomez form LFD and Hirochi Robaina who have participated (either virtually or in classroom) as speakers in our trainings.
But the most important part of our credentials come from our students. Within our graduates and members, we have boutique brands owners, cigar factory managers, recognized sommeliers, Habano Sommeliers Champions and Habanos Academy graduates who use our trainings to complement their education. In some cases, they have even traveled from Cuba to receive them.
These facts are significant, and I imagine the classes with those figures really are excellent. I also believe that many well respected members of the cigar community—real cigar experts—have taken the courses at massive events like Procigar.  But once again, it doesn't matter who is teaching the course. $850, some lectures, pairings, and two days doesn't make anyone a cigar sommelier, and it does dilute the meaning of the term sommelier in a way that rightfully angers other members of the cigar community who have spent years or even decades learning the intricacies of tobacco.
I've been writing about cigars and teaching educational classes on tobacco for the better part of the last decade. I know a fair bit. But I also know enough about cigars to know that that, without a real, formal education, I could never with a straight face call myself a certified cigar sommelier.
At the end of the day, I suppose it is up to the individual to decide how much they value having a diploma earned after just a day or two. I'm sure the classes sell well, and I am genuinely grateful for any organization out there introducing people to cigars just like we've done at Fine Tobacco NYC for thousands of people from all over the country. But I do think that handing out diplomas that aren't backed by arduous hard work is problematic and ultimately sells our industry short.