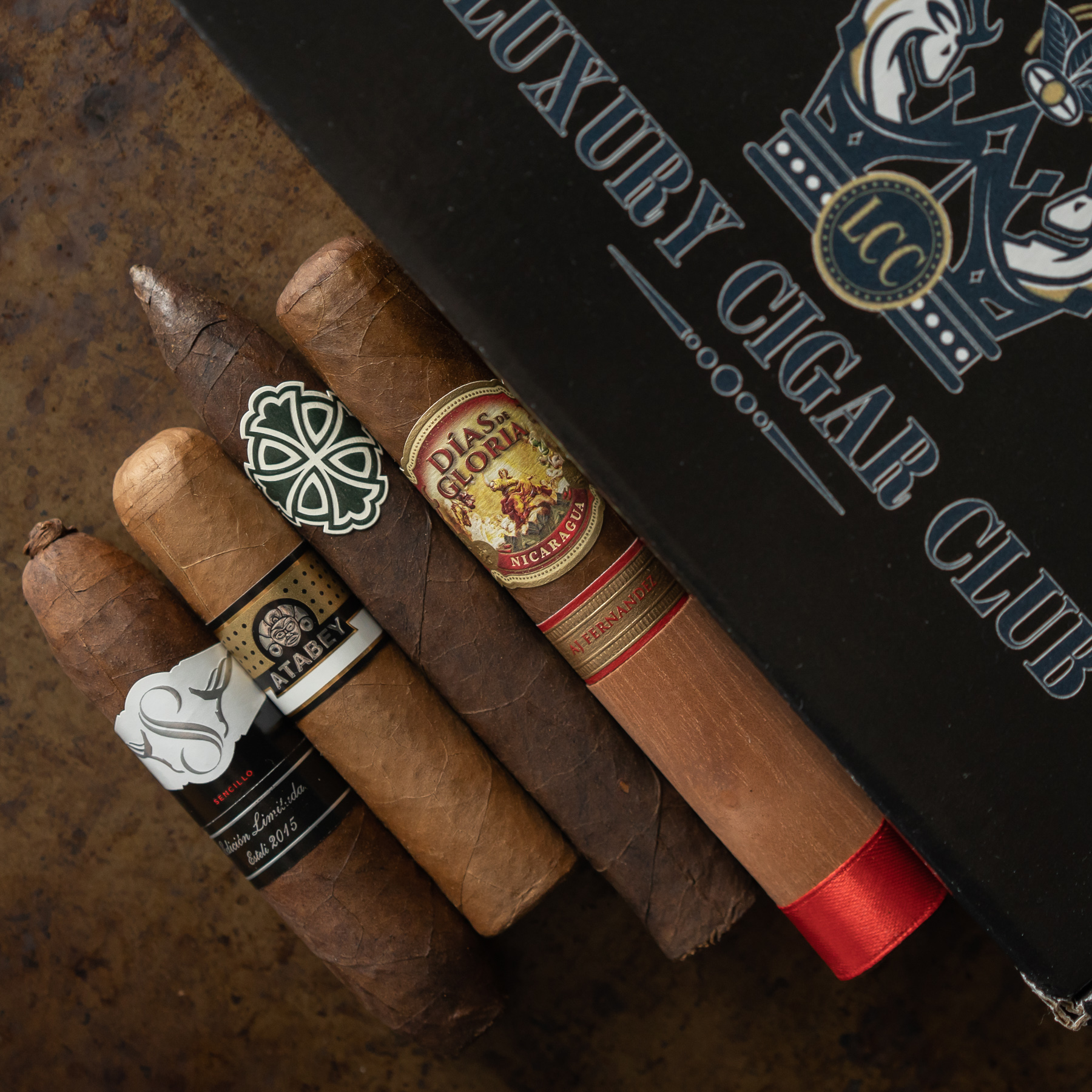 Up for review today is the Dias de Gloria from AJ Fernandez. I saw a lot of buzz on social media (particularly AJ's) in the leadup to this release, and given AJ's penchant for blending truly delightful smokes, I was excited to give the cigar a smoke and review it. As luck would have it, before I was able to purchase the cigar myself, I received it in a monthly batch of smokes from Luxury Cigar Club, a great mail service that delivers a monthly selection of expensive cigars at a very reasonable price.
So let's get to it.
Blend Specifics
Cigar Reviewed: Dias De Gloria Toro
Wrapper: Nicaraguan Sun Grown
Binder: Nicaraguan
Filler: Nicaraguan
Size: 6×56 Double Toro
Appearance & Construction
At 6 x 56, this Dias de Gloria is a beefy cigar. I'm not usually a fan of such large cigars, but I've learned to give Fernandez the benefit of the doubt. The outer Nicaraguan Habano wrapper is smooth and nearly seamless, and it has quite a bit of oil and a smooth texture. Branding-wise, the cigar is beautiful. No expenses were spared on the bands it seems.
Taking a whiff off the foot produces aromas of dry cedar, espresso, white and black pepper, and some natural tobacco notes. Once cut, the draw is perfect, and the cold draw reveals a lot of spice, earth, and wood.
Flavor and Smoke Characteristics
The Dias de Gloria cigar kicks off in a way that really has me surprised. There are some definite AJ vibes but it's also got quite a bit of new stuff going on. I'm used to AJs blends straddling the line between sweet, creamy, and bitter flavors (think chocolate, cedar and leather). The Dias de Gloria has chocolate and (lots of) cedar, but it also has a substantial savory edge that adds nice complexity. Flavors include cooking spices (white and red pepper), salted peanuts, perfume and a creamy vegetal note that I'm more used to finding in Quesada blends. The retrohale is aggressive and toasty, with some pepper, vegetal, and mineral notes.
Overall, strength and body are both at medium plus in the first third.
At an inch and a half in, the layered white ash is still holding on, and the burn is flawless. The overall balance shifts slightly toward sweet, with a new brioche-like bread note that morphs quickly into cinnamon cookies.
Into the second third, the Dias de Gloria backs down a bit and lands at medium. Some spice creeps into the palate, and some sweet fruit notes develop as well. The cigar is in good balance, with good complexity, and the burn remains remarkably perfect (something I've come to expect from all AJ cigars). Still, I'm finding myself wanting a bit more strength from the flavors. The large ring gauge might be stretching the flavors out a bit, so I'm interested to try a smaller format.
In the final third, the Dias de Gloria picks up again, increasing in strength and producing even more smoke. The cooking spices are back in full force, balanced against notes of fresh bread, powdered sugar, and tangy fruits. A bit of bitterness also shows up near the end and sticks around all the way to the end. Thankfully though, the smoke remains cool and never heats up.
Conclusion
Before lighting up I complained to my wife about how many boring blends I've reviewed lately. Thankfully, Dias de Gloria by AJ Fernandez is anything but boring.
It has some very enjoyable moments, mostly in the first third where the strength is highest. Notes of cooking spices, peanuts, cocoa and vegetal play very nicely together, but I think the cigar could do with some more flavor, particularly in the second half of the smoke.  For that reason, the cigar can't achieve as high of a score as it probably would in a different size.
I'd recommend pursuing this cigar in the short churchill or robusto size.
Final Rating: 86