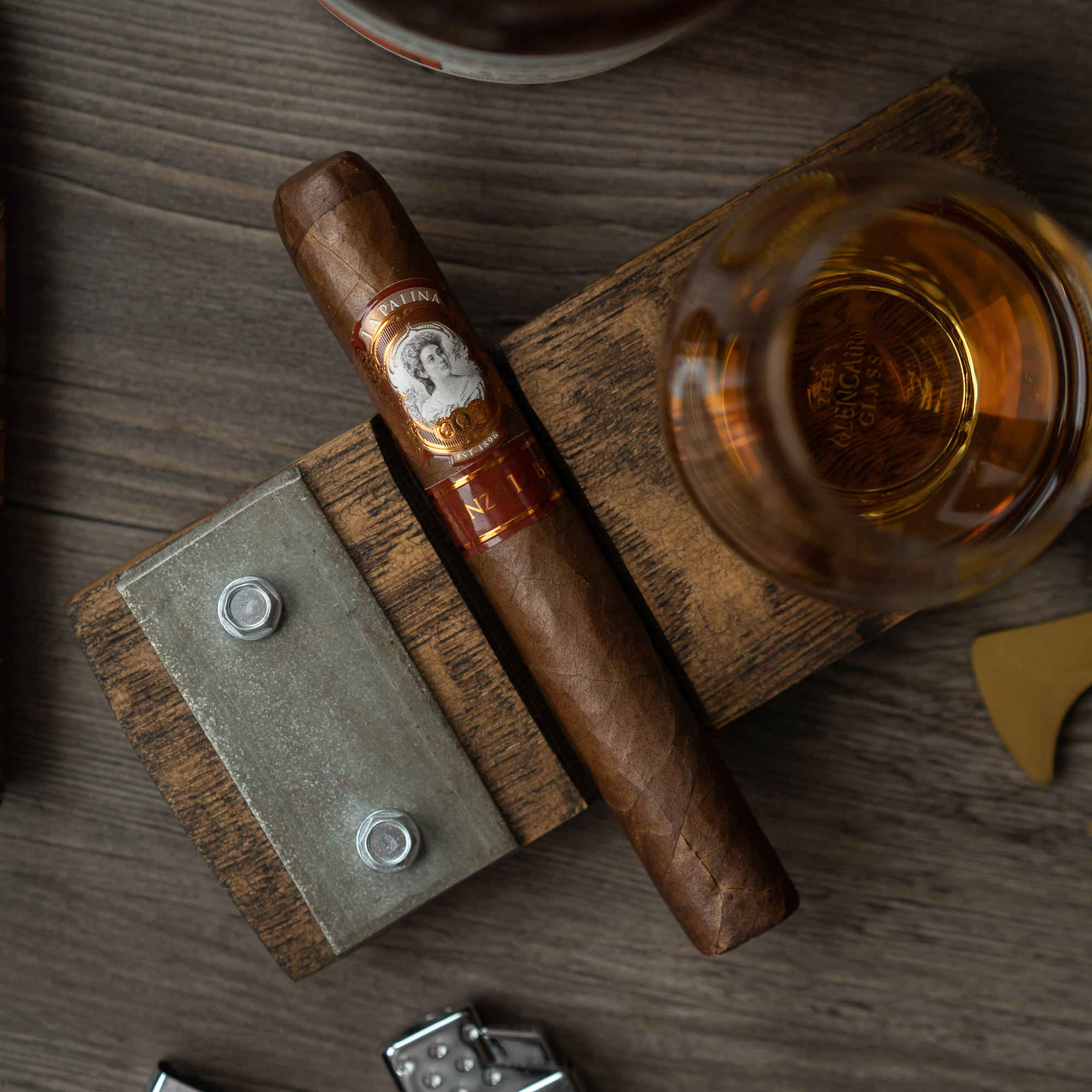 Droplets of water ricochet off the brown marble base of the waterfall taking flight into the air, creating a cool mist in the immediate surrounding space. People in business attire bury their faces into their cellphones, shoving food into their mouths.
After choosing a seat by the base of the waterfall, I dive into my bookbag and pull out a cigar to accompany me for the next hour. As I toast the foot of the cigar, all eyes within my immediate vicinity shift towards me instead of their cellphones. Some look confused, some with disgust, and others go back to their lunch without skipping a beat.
Fun fact about Paley Park: it's the only park in NYC where you can smoke tobacco freely.
Coincidentally, the founder of Paley Park, William Paley is also the founder of La Palina Cigar which I'll be reviewing today.
Originally, La Palina closed its door when William decided to retire. However, by 2010 his son Bill Paley re-opened La Palina. Since then, La Palina has successfully introduced several high quality cigars including the La Palina Goldie which received a whopping 94 on Cigar Dojo. Below I will be doing my very first blind review of the La Palina Bronze Label. The dissection and comments are thus completely unbiased.
Blend Specifics
Cigar Reviewed: La Palina Bronze Label
Wrapper: Honduras (Habano-Seed)
Binder: Honduras
Filler: Honduras & Nicaragua
Size: Toro (6.5" x 52)
Appearance & Construction
Overall, this cigar is a beauty. The wrapper has a nice Colorado rosado sheen with a smooth and slightly oily touch. Packed but not over stuffed. There was a minor vein but it didn't take away from the construction.
Flavor and Smoke Characteristics
At the foot of the cigar, I pick up a scent of sweet hay and light vanilla accents. I'm pleasantly surprised on the cold draw; plum, cranberry and a mouth full of zesty flavors. At the same time, at the tip of my tongue there is a hint of spiciness and a tingling sensation at the inner part of my lips. The sweet, tangy and spicy combination is an immaculate start for this cigar.
With a soft flame, I toast the foot of the cigar. As the base turns from charcoal to salt and pepper ash, I take the first puff. Sweet hay, dry berries, and a hint of cinnamon spice are the initial taste. The smoke itself is ample, cool and has a lush creamy texture.
One inch in, the sweet hay becomes creamier, almost like sipping on a latte. There is a festive dry fruit note in the aftertaste. The retro-hale is very easy with this cigar, there is no harshness to it, the taste is fruity and leaves a light floral scent in my nose. Towards the end of the first third, a light caramel emerges.
Upon arriving at the second third, a sweet taste reminiscent of sunflower seeds emerges. There is an undertone of light milky caramel and a consistent aftertaste of sweet hay, and dry fruits. One thing I want to point out is that the smoke itself is on the lighter side of medium body. And unlike majority of other cigars, this one doesn't leave any strong, heavy tobacco aftertaste on the palate.
The Bronze Label continues to impress me as it reaches the final third. All the previous flavors mellow out, taking a step back as it introduces an even more festive flavor, pine. Experiencing it, there is an instant warmness over me like a kid waking up on Christmas Morning.
Conclusion
The Bronze Label was a complex cigar, yet simple in its own way. Not only would it be my ideal daily smoke, but in my opinion, it would be a fantastic introductory cigar for any new comers. This cigar is light enough for anyone to enjoy and to understand its beauty.
Final Rating: 90