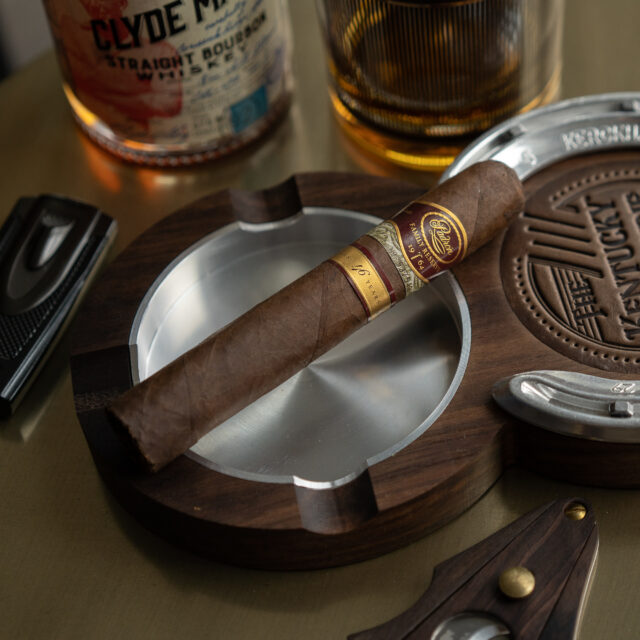 After a six week break from reviewing and blogging, we are finally back!
Why the break? The usual sort of excuse: a new job, new responsibilities, and a ton of new things to learn edged blogging out (but only by a little).
So we open our 2020 reviews with a review of the Padron Family Reserve 46 Years Maduro. If you've been to any high-end cigar retailers, chances are you've seen at least a few editions of the Family Reserve line. In this case, the 46 year celebrates 46 years of Padron in business. The cigar features tobaccos aged from 8-10 years. If that doesn't sound like a long time, you're probably a scotch drinker. In the cigar world, even two years is a long time to age tobacco, so 8-10 is remarkable.
All that said, let's get to the review.
Blend Specifics
Cigar Reviewed: Padron Family Reserve 46 Years Maduro
Wrapper: Nicaragua
Binder: Nicaragua
Filler: Nicaragua
Size: 5 1/2 x 56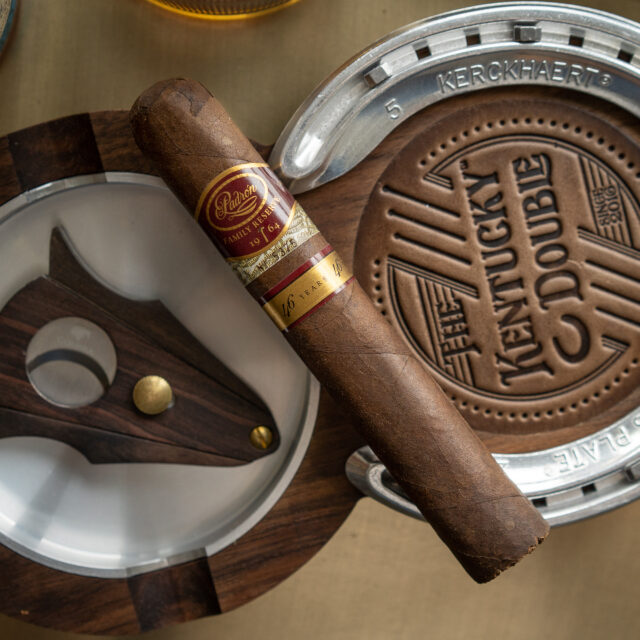 Appearance & Construction
Just a marvelous sight. The gold and maroon band complements the rustic dark brown maduro wrapper that's got a oily sheen and some minor veins. When squeezed, the cigar is very firm, with just one slight soft spot near the foot of the cigar.
Off of the foot there are strong barnyard notes and far less sweetness than I'm used to sensing on most Padron maduro cigars. After clipping with a straight cut, the draw reveals itself to be fairly restrictive, about an 8/10 in terms of amount of restrictiveness. The cold draw is understated, with some oats and barnyard. I'm now curious to hear what this cigar has to say given how different it is from some of the other family reserve lines I've smoked.
Flavor & Smoke Characteristics
The Padron Family Reserve 46 Years Maduro kicks off unlike most Padron's I've smoked. Instead of a blast of spice and dry wood, I'm greeted by lush, creamy smoke that has just a minor edge of spiciness to it. Flavor-wise, it leans more toward sweet, with notes of cappuccino, deep dark chocolate, light pepper and some baking spices. The texture is something like chocolate cake (it's good). The cigar has no problem producing ample smoke, and it has one of the most comfortable draws I've encountered, with even a gentle pull producing lots of smooth, cool smoke. A great medium-bodied start.
After about an inch and a half in, the flavor profile shifts to a balance between sweet and bitter flavors, with bitter espresso, wood and smooth black pepper layering on top of the sweeter notes from the first third. Strangely, the smoke production starts to wane a bit, though that corrects itself after about 10 minutes. The ash up to this point has dropped in inch and a half increments, with a razor sharp burn.
The Family Reserve 46 Years doesn't change much throughout the second third, providing more of the great experience evidence in the first. The final third is different though. Strength and body both start inching up past medium, with a bit more of that classic Padron spiciness building on the palate. The flavors aren't as nuanced as earlier in the smoke, but it's not a bad way to end.
Conclusion
The Padron Family Reserve 46 Years Maduro is–perhaps unsurprisingly–a great cigar. Definitely complex, though it struggled at times to retain the flavors that made the first half of the smoke so great. Still, absolutely a cigar I recommend picking up, even at the higher price point.
Final Rating: 91