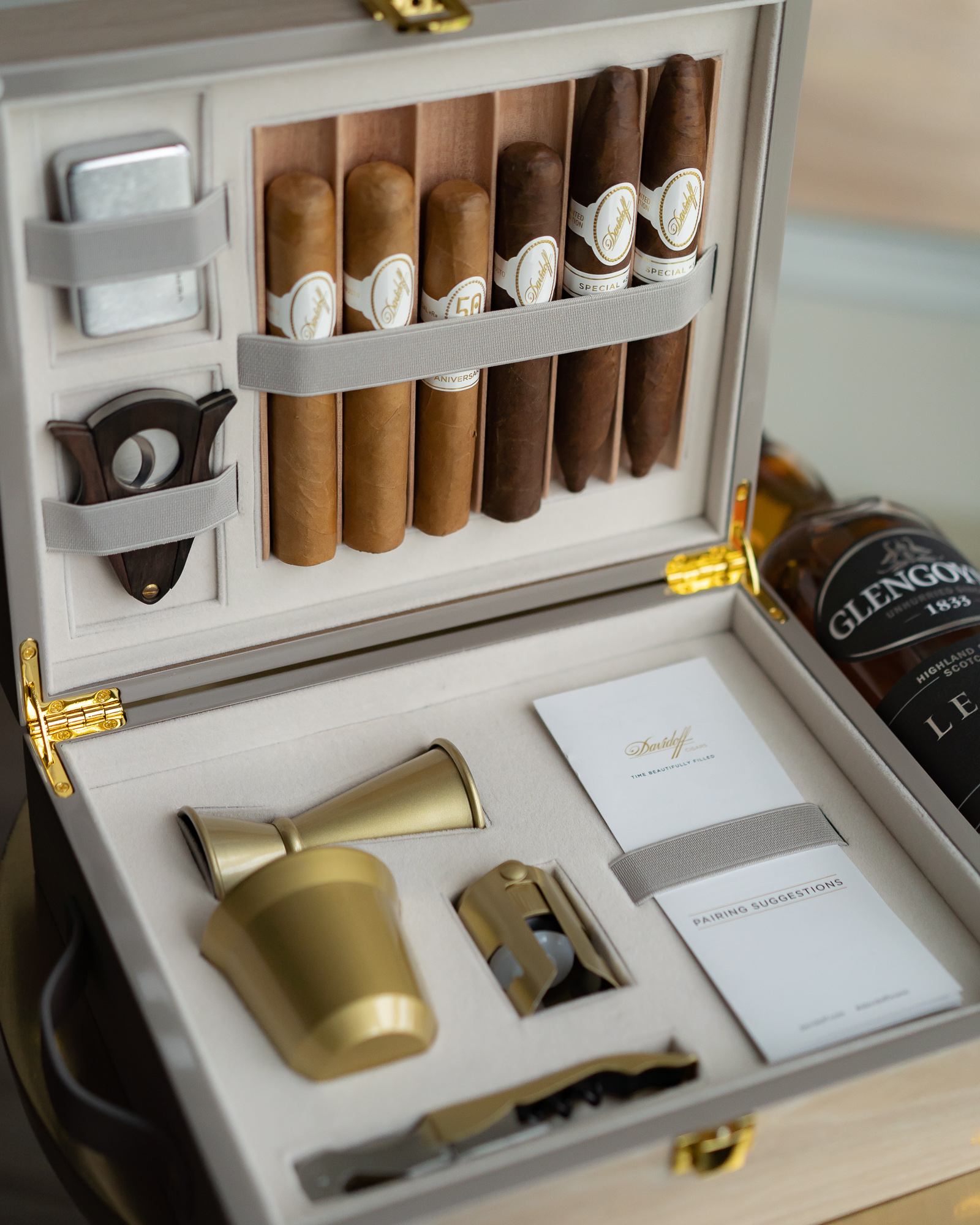 As a lover of all things cigars, including accessories and adjacent interests like whisky and cocktails, I'm very grateful to have had the opportunity to obtain the Davidoff Cigar Storage and Bar Tool Set. It's one of the more unique Davidoff accessories I've come across and is both beautiful and functional.
The box itself is made of a beautiful light wood exterior with light gray fabric interior. It has slots for six cigars, two vertical slots for a cigar cutter and cigar lighter, and of course the bar tool slots which include a jigger, wine key, champagne stopper and 4oz. cup. The last slot holds a "Pairing Suggestions" booklet which suggests drink pairings for Davidoff's core line of cigars.
The bar tools themselves are high quality as evidenced by their substantial weight, which is great. And once you've populated the box with your choice of cigars, a cutter and a lighter, you can consider yourself prepared to show up in style to any social cigar gathering.
The only suggestion I'd make for future iterations of this product is for the surface inside the box to be a bit more deeply inset. When the 4oz cup is stowed in its slot, it takes up quite a bit of vertical space and can come into contact with the lighter strapped in above it under the lid, making it difficult to close the box back up.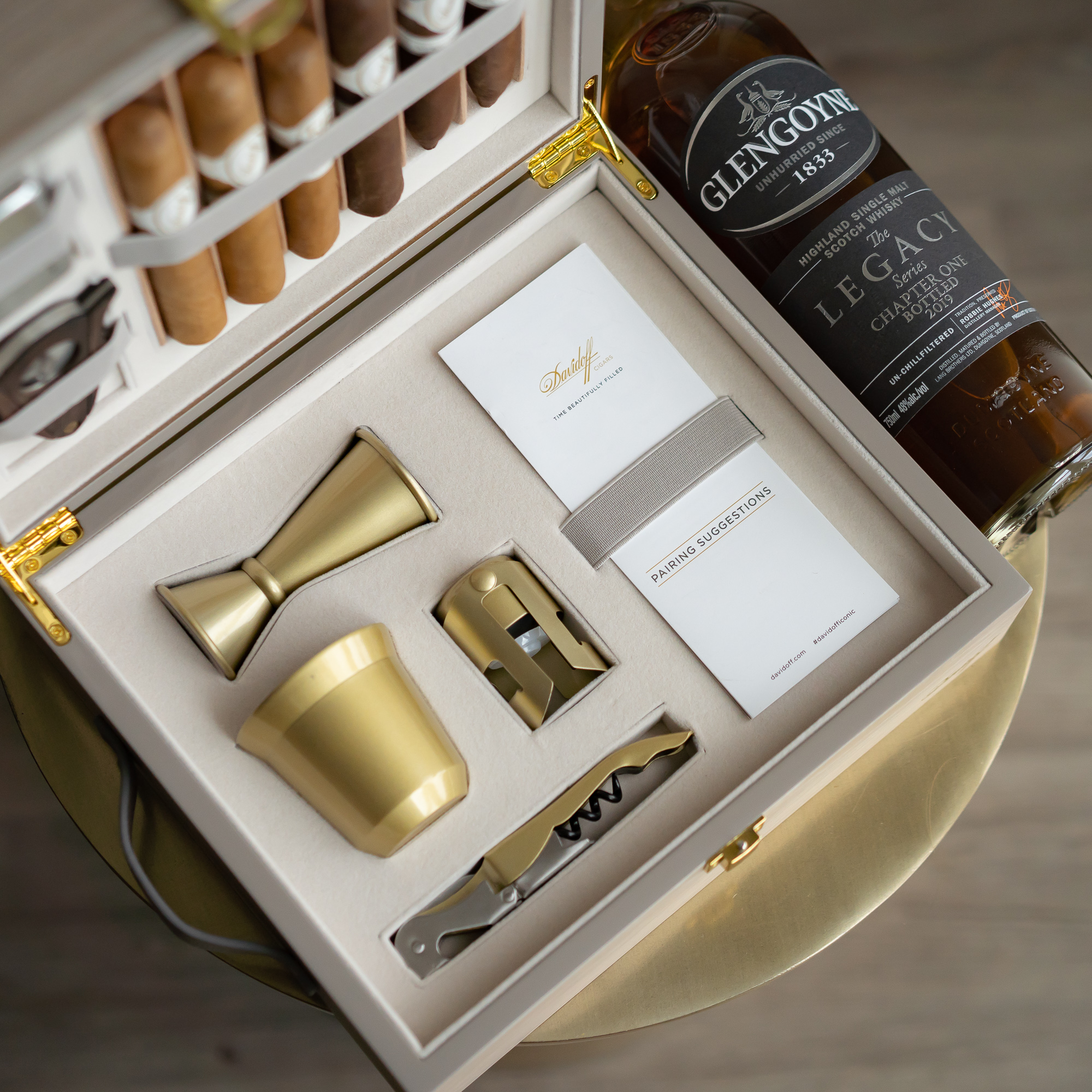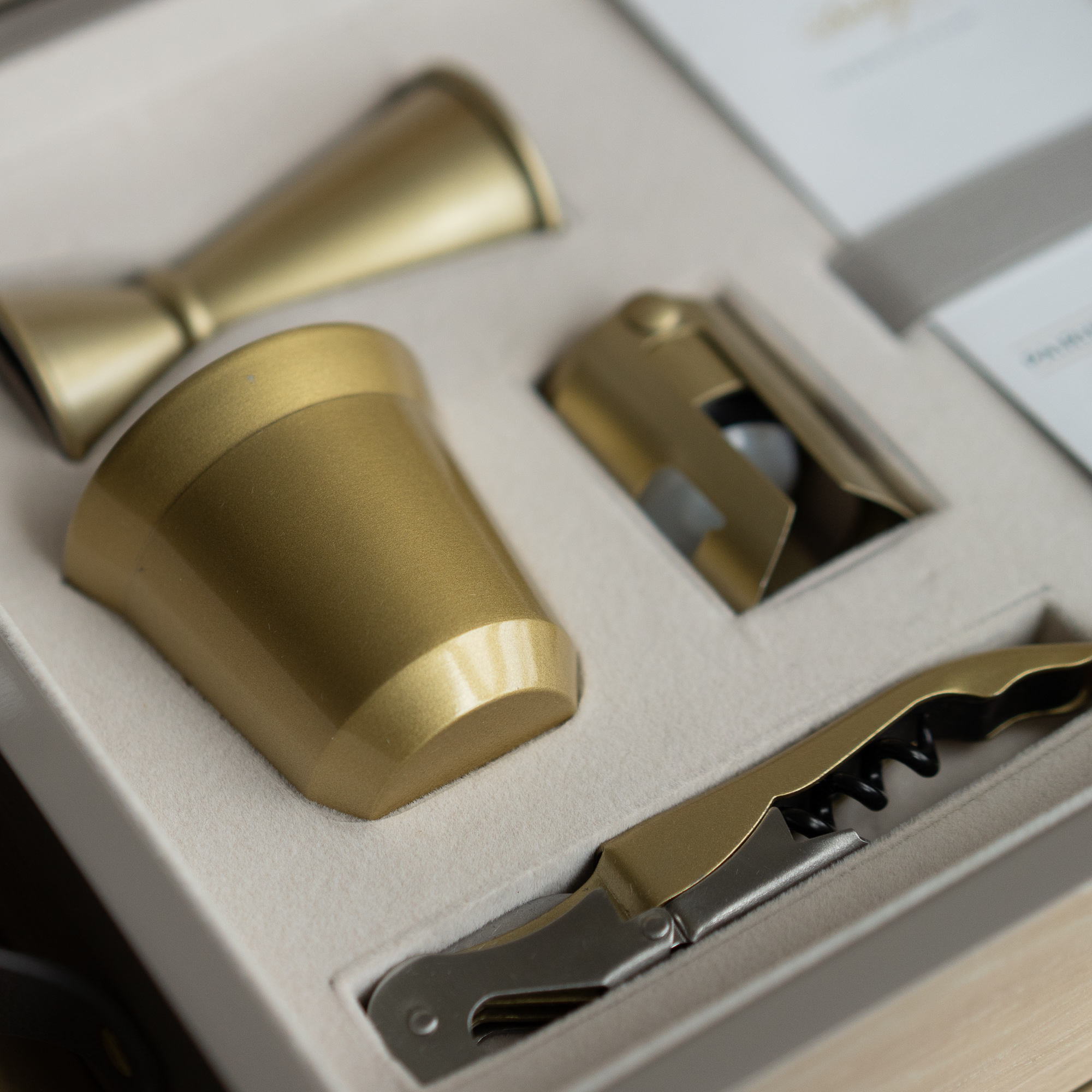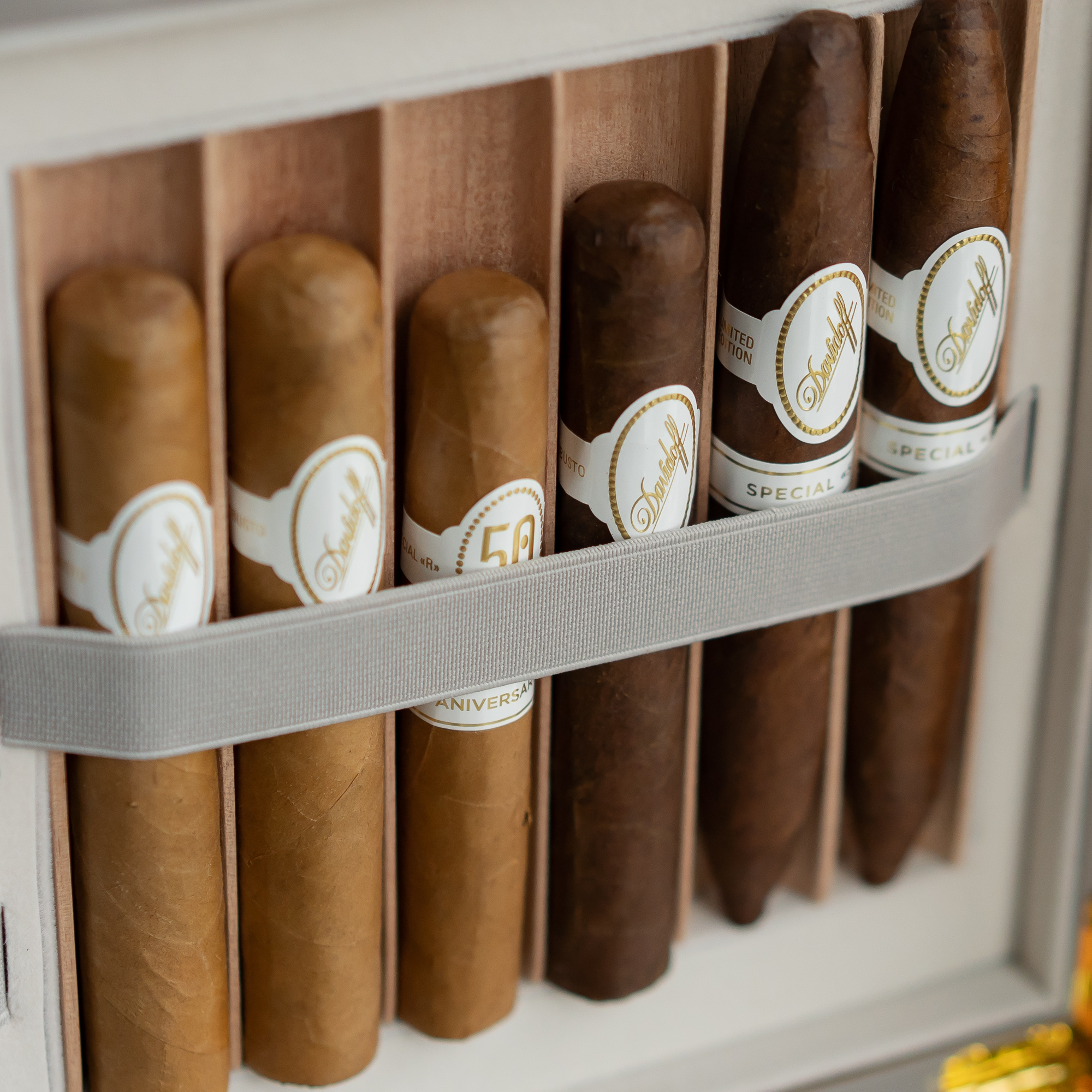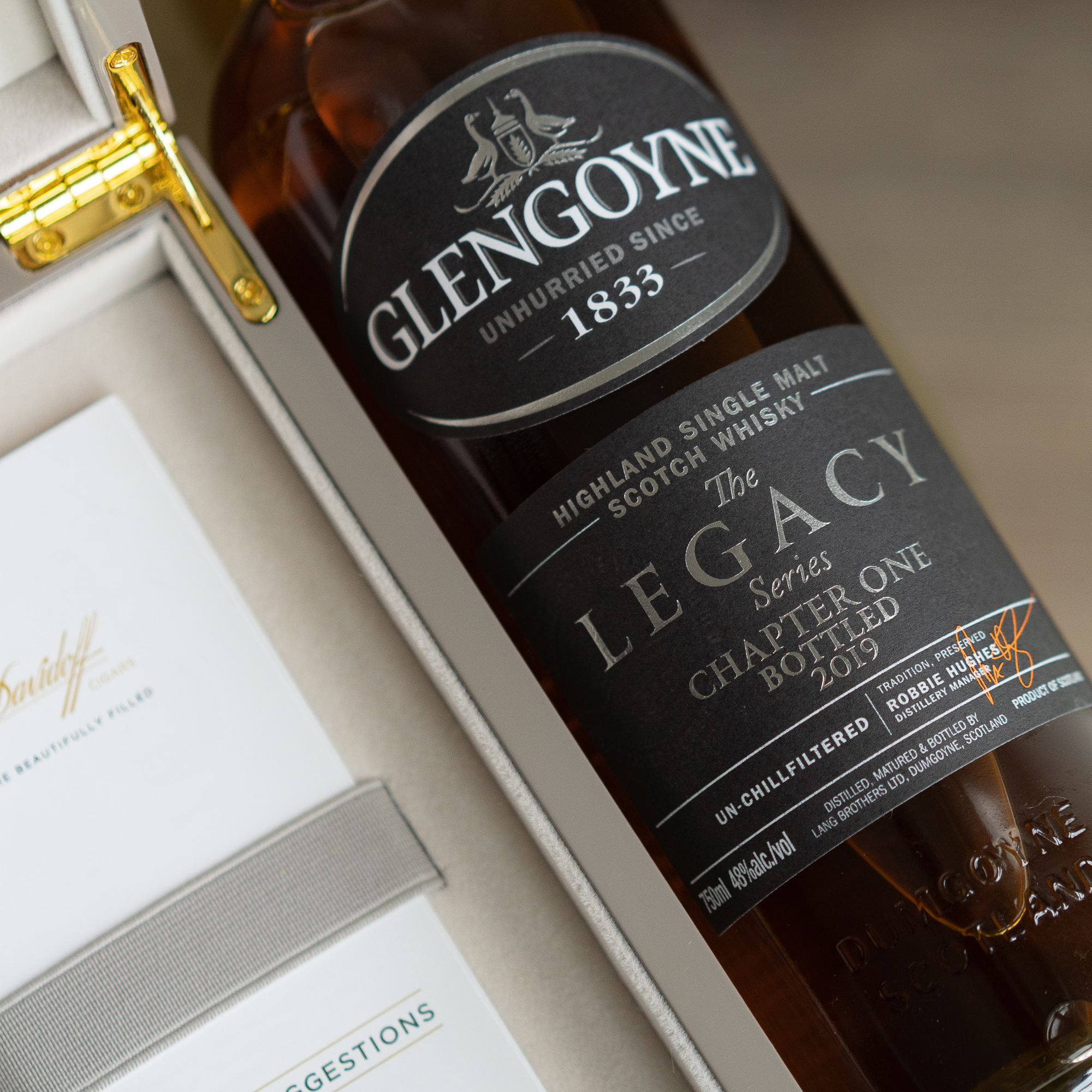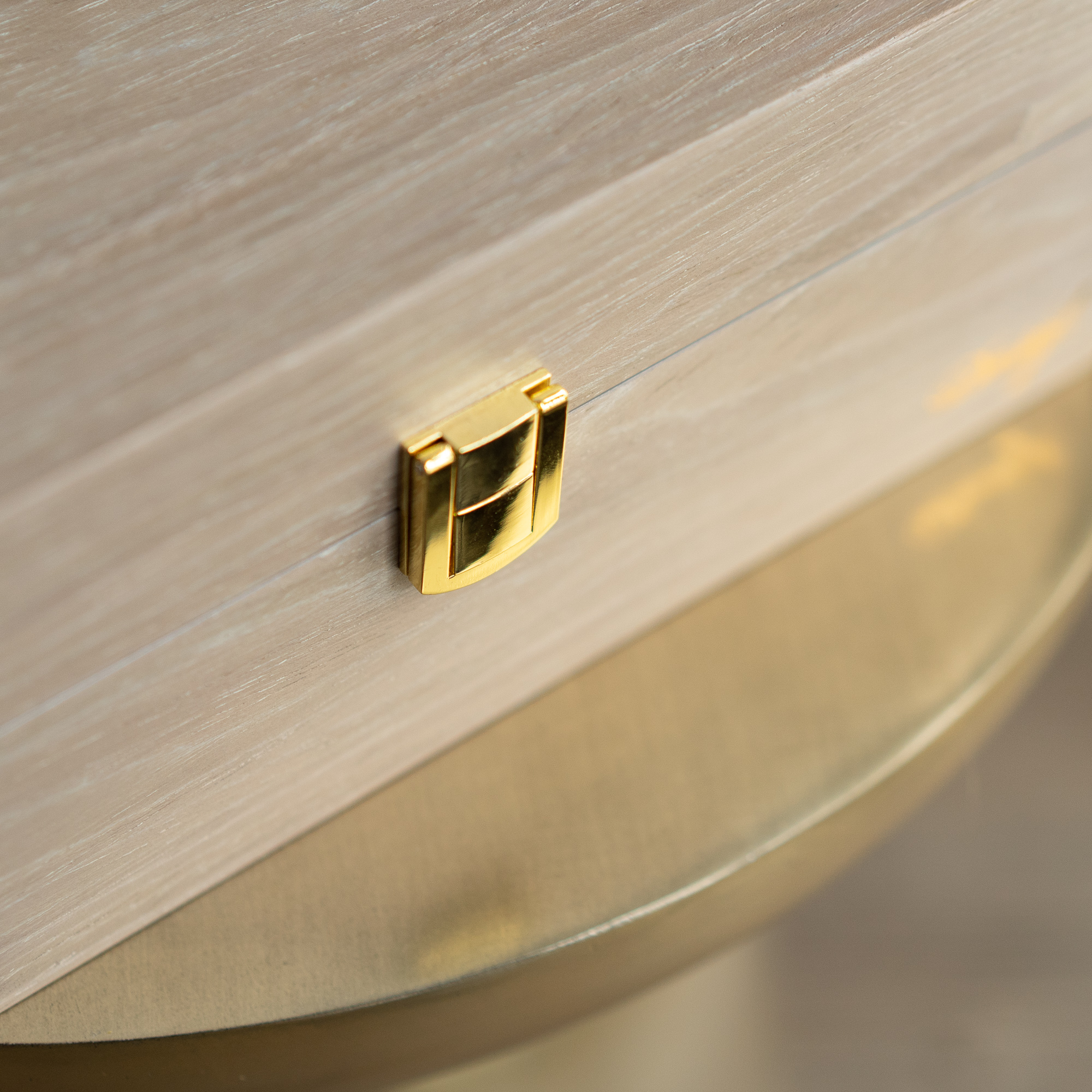 All things considered, still a beautiful and functional accessory to have on hand. Here's the description from the Davidoff website:
For those who plan their libations with their cigars.
The perfect kit for every occasion. A wooden carrying case with a secure closure latch, equipped with storage for cigars, a lighter and cutter, along with necessary bar tools, a beautiful gold-satin wine key, champagne stopper,  jigger for cocktails and a small steel restaurant grade drinking glass.
The kit itself is priced at $99, but can be obtained from some official Davidoff retail shops as a complementary gift for cigar purchases over $250. For more info about purchasing, visit the official Davidoff website.