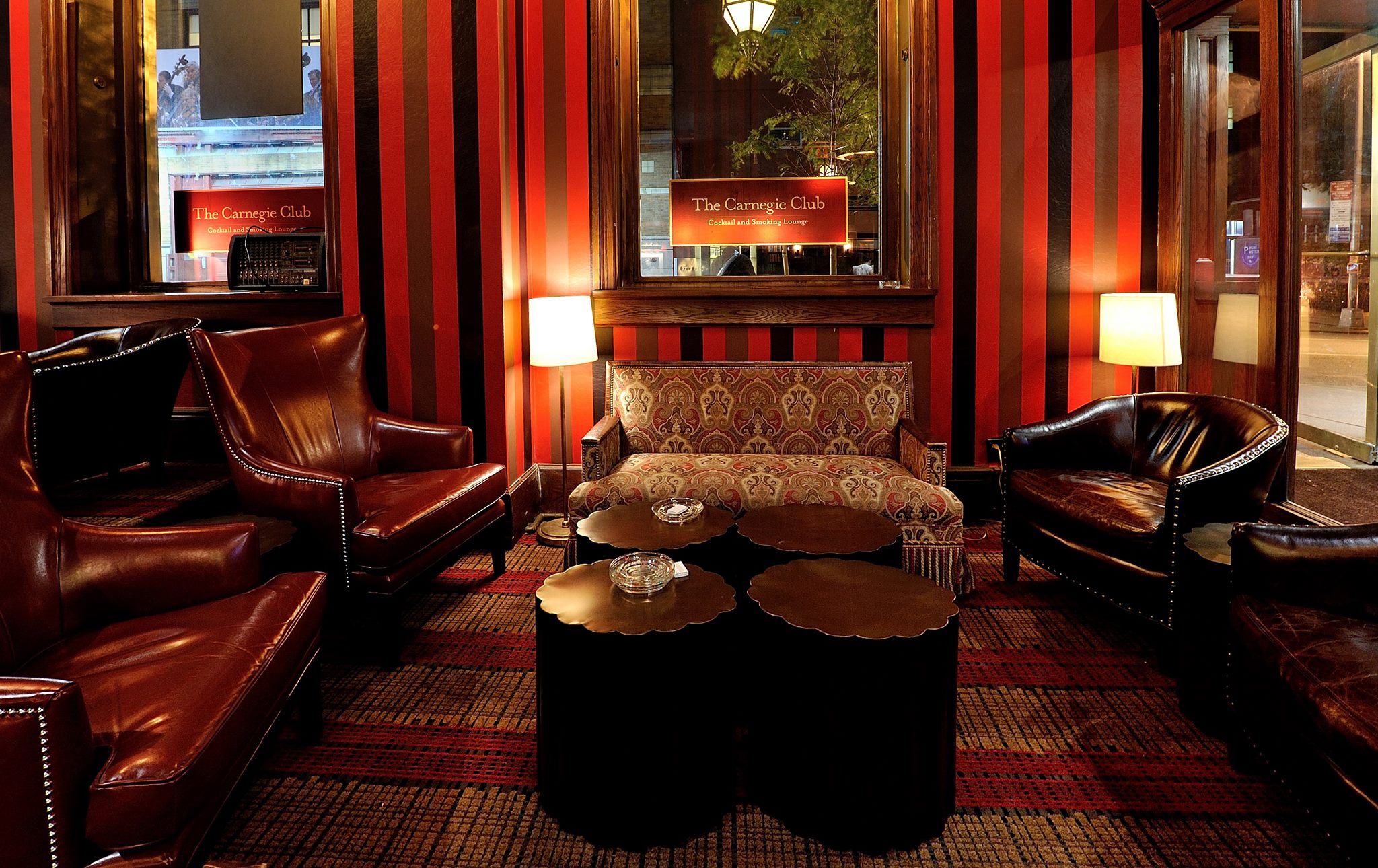 Starting on Tuesday, July 7th, The Carnegie Club is reopening for the first time since it closed on March 16th due to the global pandemic. Scott Asbury, Carnegie Club's manager confirmed via email that the legendary cigar bar will open outdoor seating for the first time in its history.
Key details on the opening include:
Establishment Hours: 3pm – 9pm
Tables will be spaced 6 feet
Guest masks are not required except in order to use the restroom
Staff masks required at all times
With limited seating, reservations are suggested
RSVPS can be made on the Carnegie Club website or via email at info@hospitalityholdings.com
Happy Hour 3pm-6pm consisting of select $6 beers, $8 wines and $11 cocktails
Scott explained in his email that Carnegie Club may extend the hours and days of operation depending on the demand. He went on to write
"The situation will be very fluid and we will be constantly refining how we do everything since this is uncharted territory.  We were planning on waiting for Phase 3 to start this Monday for indoor seating but when they cancelled it we felt compelled to be proactive and just assume that indoor seating will not be allowed for awhile and that we have to adapt to survive. 

We got our approval for outdoor seating and met up at The Carnegie Club shortly after to figure out how we could pull this off in a matter of days.  We ordered some open air tents that should be arriving today and some barricades to claim our street space.  We will come up with some branded banners to cover up the metal on the barricades but will not likely have them in time for opening so it may not be pretty at first but in the interest of getting started we are going to go with what we have and improve it as we go.  

As you know we have never had outdoor seating and are not set up for that so it will be like starting a whole new business.  Mistakes will be made and that's fine.  We will make it work and most importantly listen to any and all feedback from everyone.  I do hope we can figure out a way to hold events too.  I've already got a few ideas on how but I still want to see how things develop."
As much as we are all eagerly awaiting the reopening of our indoor cigar lounges in NYC, it's refreshing to see cigar bars like The Carnegie Club take the lead on reopening.