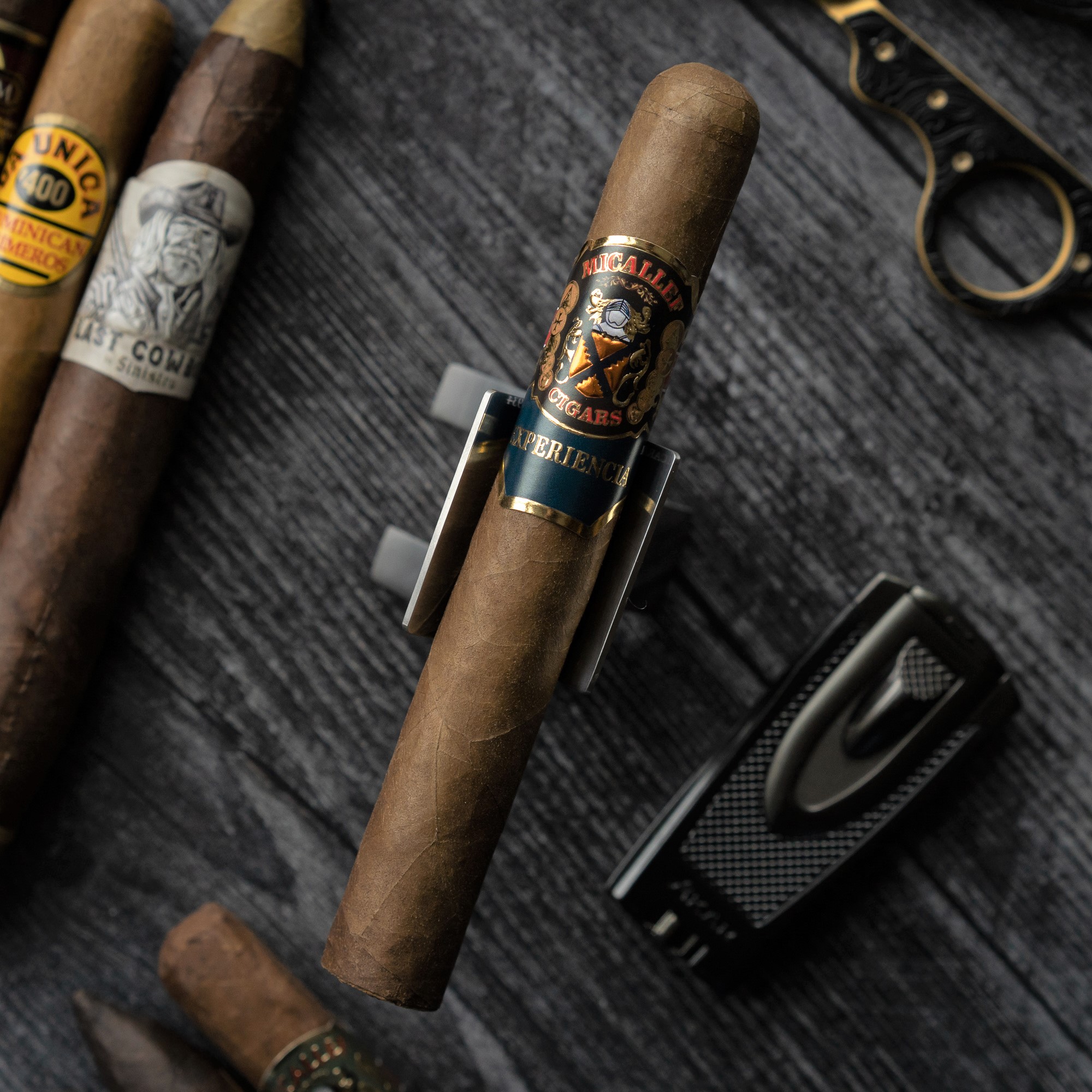 Al Micallef is a Texas businessman who's many ventures have yielded him great success. In 2016 he decided as a cigar enthusiast to create the Micallef Cigars brand. Since its debut Micallef has received praise in the production and quality of his cigars. I've only tried a few, and what I've smoked I have thoroughly enjoyed. With this being a blind review I had no idea it was the Micallef brand although upon finding out my joy with these cigars continues to grow.
Blend Specifics
Cigar Reviewed: Micallef Experiencia La Crema Toro
Wrapper:  4 year old an Andrés Sumatra
Binder:  4 year old Ecuadorian Habano
Filler:  4 year old Nicaraguan, Dominican, and Panamanian
Size: 6×52 Toro
Appearance & Construction
The Micallef Experiencia has an elegant brown Sumatra wrapper that's smooth to the touch. There are minimal veins and the cigar feels packed with tobacco from head to foot. Visually the Experiencia appears well crafted and you can see the time and care that was taken with its construction.
Flavor and Smoke Characteristics
As I clipped the Micallef with my Xikar cutter the dry draw is airy and delivers cedar, mint and some nuttiness. Lighting the Experiencia, I am greeted with cinnamon cedar and vanilla on the palate. Within these initial puffs the flavors come across bright and harmonious. The smoke is ample yet not overwhelming, and as the cigar gets going floral notes emerged along with dried fruits. The draw is easy and effortless which accented the quality and construction.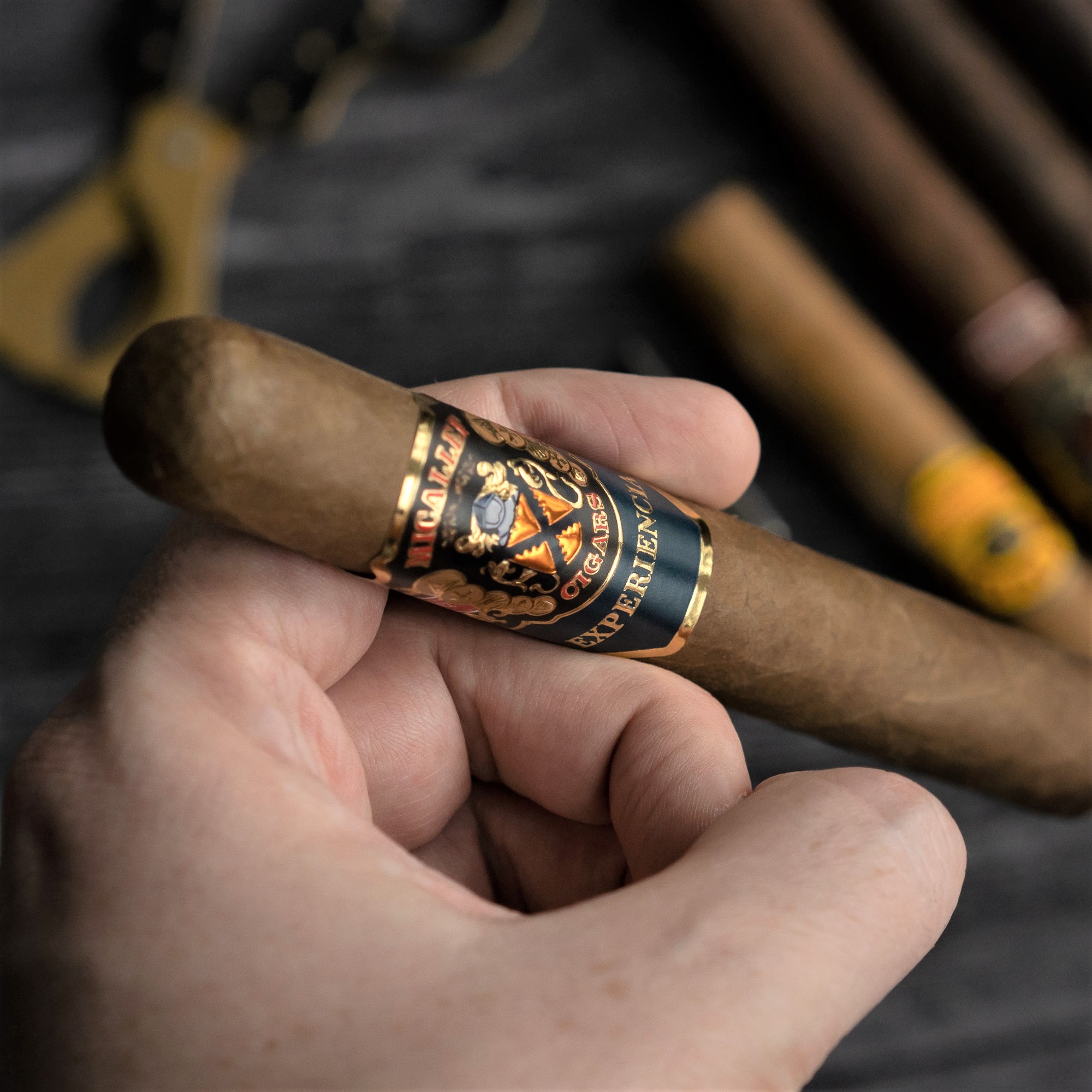 Midway through the Micallef Experencia there are developments of leather and a creaminess that coat the mouth. More of the cedar returns along with pencil lead which delivers a short finish. The retrohale yields more of the upfront flavors described without being overwhelming. The ash is solid white with an excellent burn line. As I puff away the Experencia continues to be a medium bodied smoke with more characteristics of woodiness and graphite.
As the final third approaches, the vanilla bean, nuts and cream return with a longer finish than previously. This cigar needs to be smoked slowly for some of the subtle flavors to emerge and last on the palate. The cinnamon hits the tongue at this point and I get lots of leather mid palate which then turns savory on the finish. The Micallef ends on the same medium bodied note it began with.
A pleasant smoking experience from a tasty cigar.
Conclusion
Not knowing the particulars of Al Micallef's other successful business ventures, I can say his foray into the cigar industry is producing some well made smokes. The Micallef Experencia La Crema is no exception as it delivers a medium bodied style with transitions from cedar, cinnamon, nuts, vanilla and dried fruit all coating the palate and enlivening the senses. After finding out what cigar I was smoking I am even more excited to try more Micallef cigars in every line.
Final Rating: 91