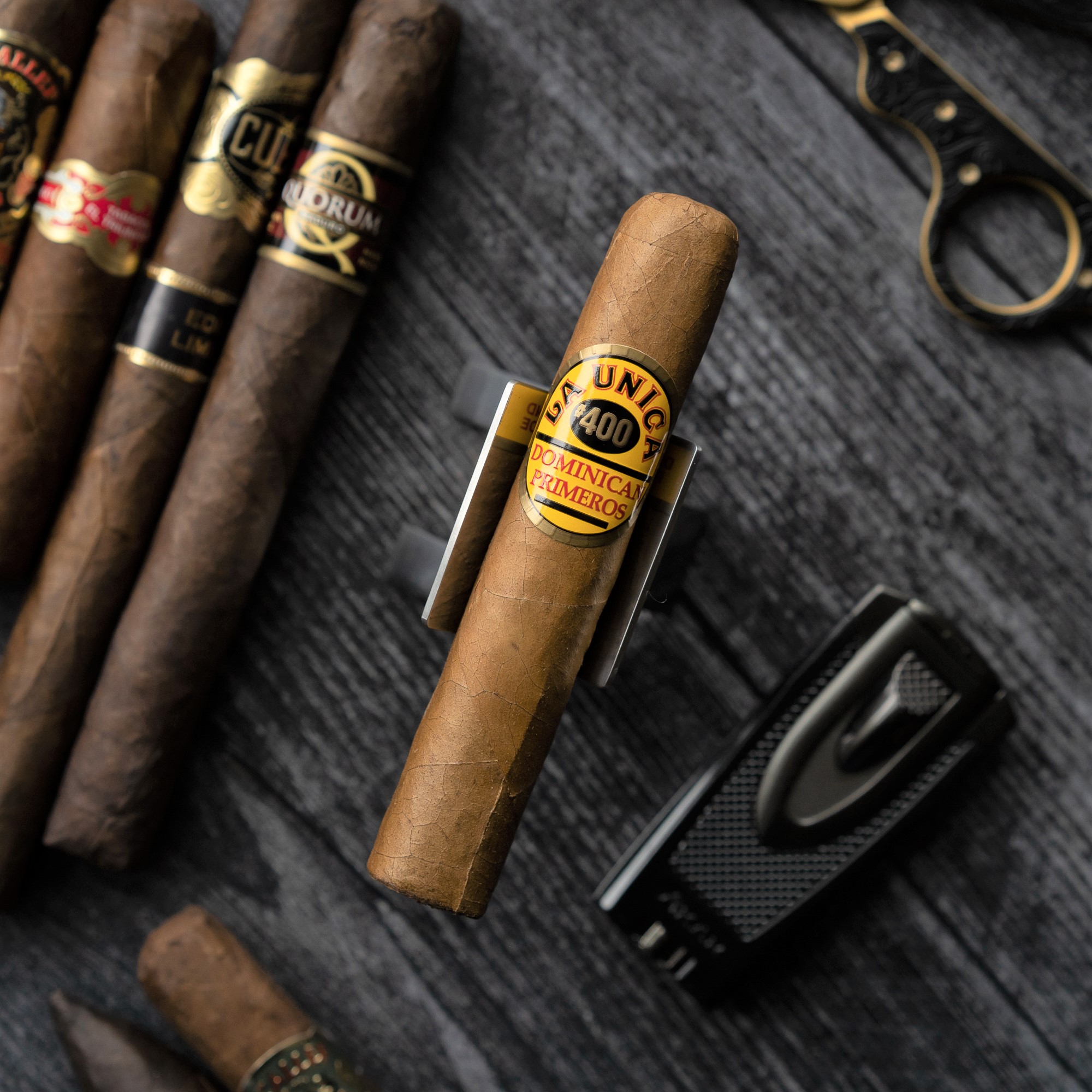 In 1985, J.C. Newman Cigar Co. and Carlos Fuente came together to create a premium cigar sold in bundles at a value price. With the creation of La Unica, they succeeded in developing a mild to medium bodied cigar using a Connecticut wrapper, Dominican long filler and binder tobaccos. The result was a well crafted cigar that was woody, earthy and toasty as well as very approachable to the new smoker and aficionado alike. Having smoked this cigar blind for the review I wasn't aware what it was however when it was revealed to me it brought back memories from the "Cigar Boom" days. Enjoy!
Blend Specifics
Cigar Reviewed: La Unica 400
Wrapper: Connecticut
Binder: Dominican
Filler: Dominican
Size: 4 1/2″ x 50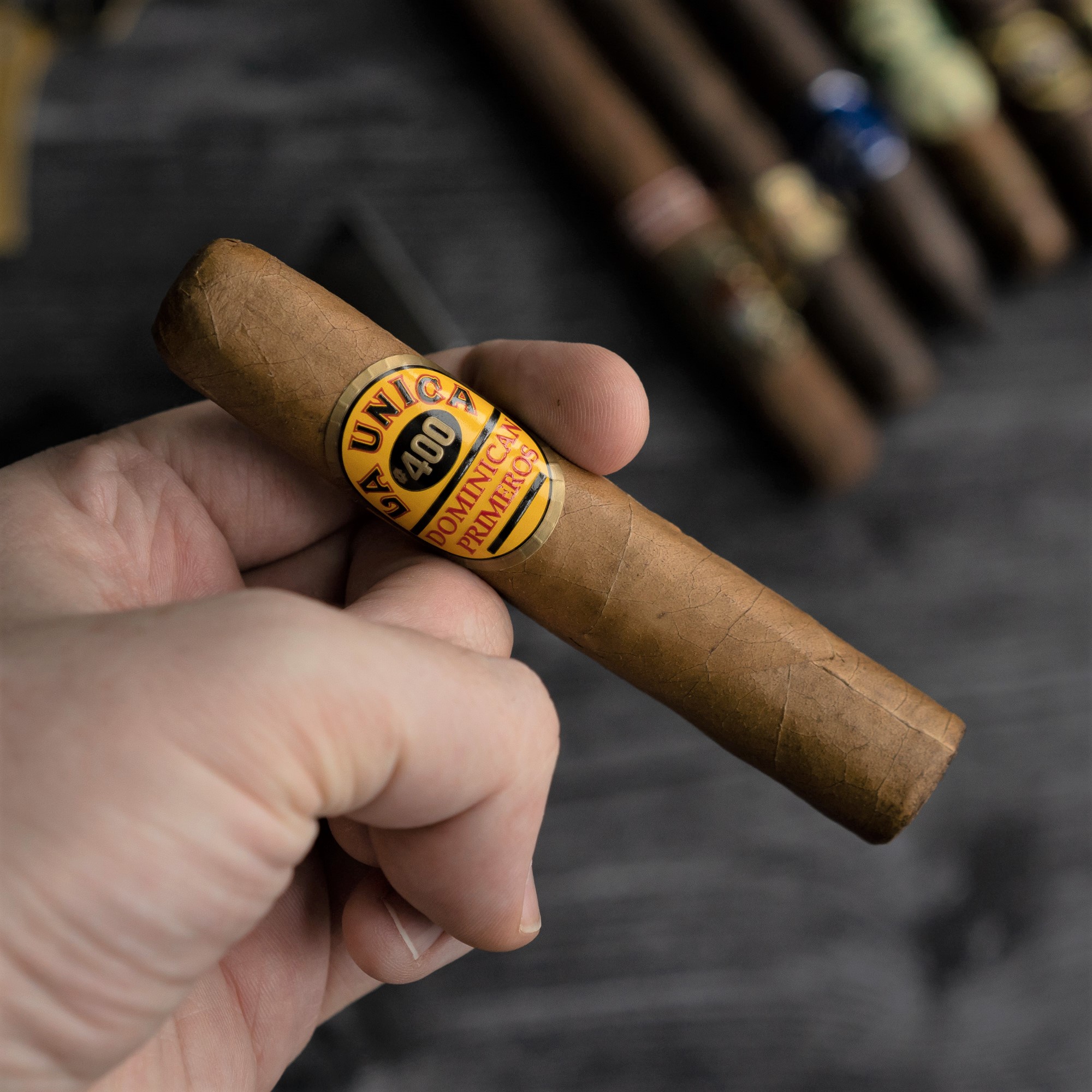 Appearance & Construction
The La Unica has a golden claro wrapper that is smooth and oily to the touch with the exception of a long vein running down the side. The cigar feels generously packed with tobacco and the construction is rather basic in its presentation. The foot smells of hay and cedar.
​Flavor and Smoke Characteristics
As I clip the La Unica, the cold draw is all wood, almost dominating the mouth. As I light, the semi firm draw makes it take a minute to get going. Once I have a sufficient amount of resistance and smoke, flavors of earth, maple and oak abound. The La Unica picks up with almond and toast that accents the mild to medium body thus far. The cigar continues with this flavor profile ending in a creamy finish.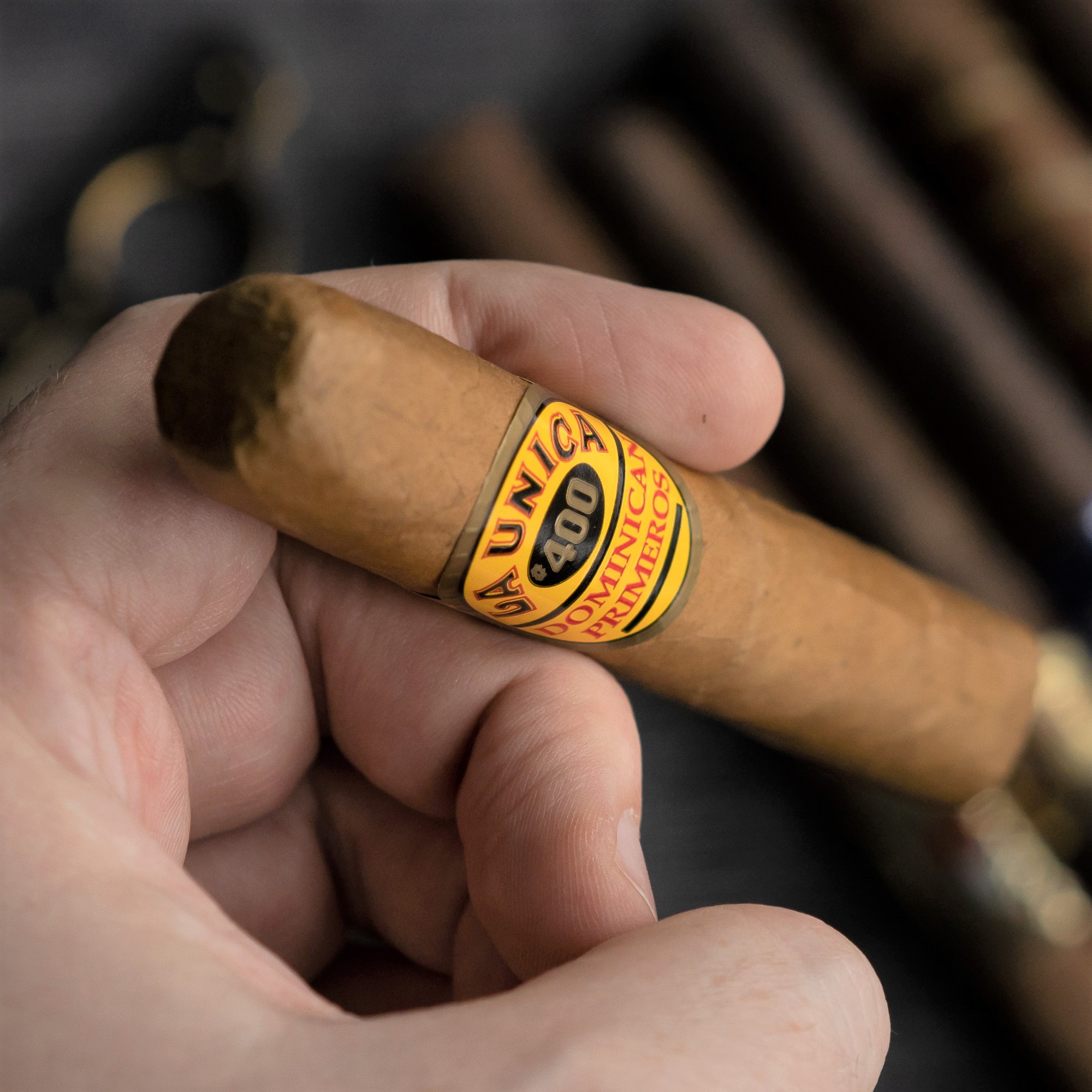 Midway through, the La Unica develops a bready characteristic with hints of citrus on the retrohale. The burn line is straight showing proper fermentation of the wrapper. Sweat cream and toast continue giving this cigar a pleasant yet not overly complex profile. Unfortunately, the La Unica 400 becomes muted and the flavors less pronounced as I continue smoking.
Towards the end of the smoke, an earthier profile amps up even though the cigar maintains its medium body. The last few puffs of this cigar end with a steely minerality and short finish. Overall, the La Unica 400 never makes significant changes and keeps within a basic profile.
Conclusion
Upon finding out this was a La Unica cigar, I was not surprised. I recognized the profile of a Connecticut wrapper and Dominican filled cigar at its most basic. Although they were made prior to the 90's "Cigar Boom" days, these cigars remind me of a lot of the style we were smoking back then. Ligero and fuller parts of the tobacco plant were certainly not the flavor of the time or the norm. This La Unica No. 400 maintained its mild to medium body throughout, absent many changes in flavor. This is a nice cigar for the novice smoker or someone who enjoys a less overwhelming profile. The Newman's make quality smokes and despite its lack of development for the price it is certainly worth a try.
Final Rating 87