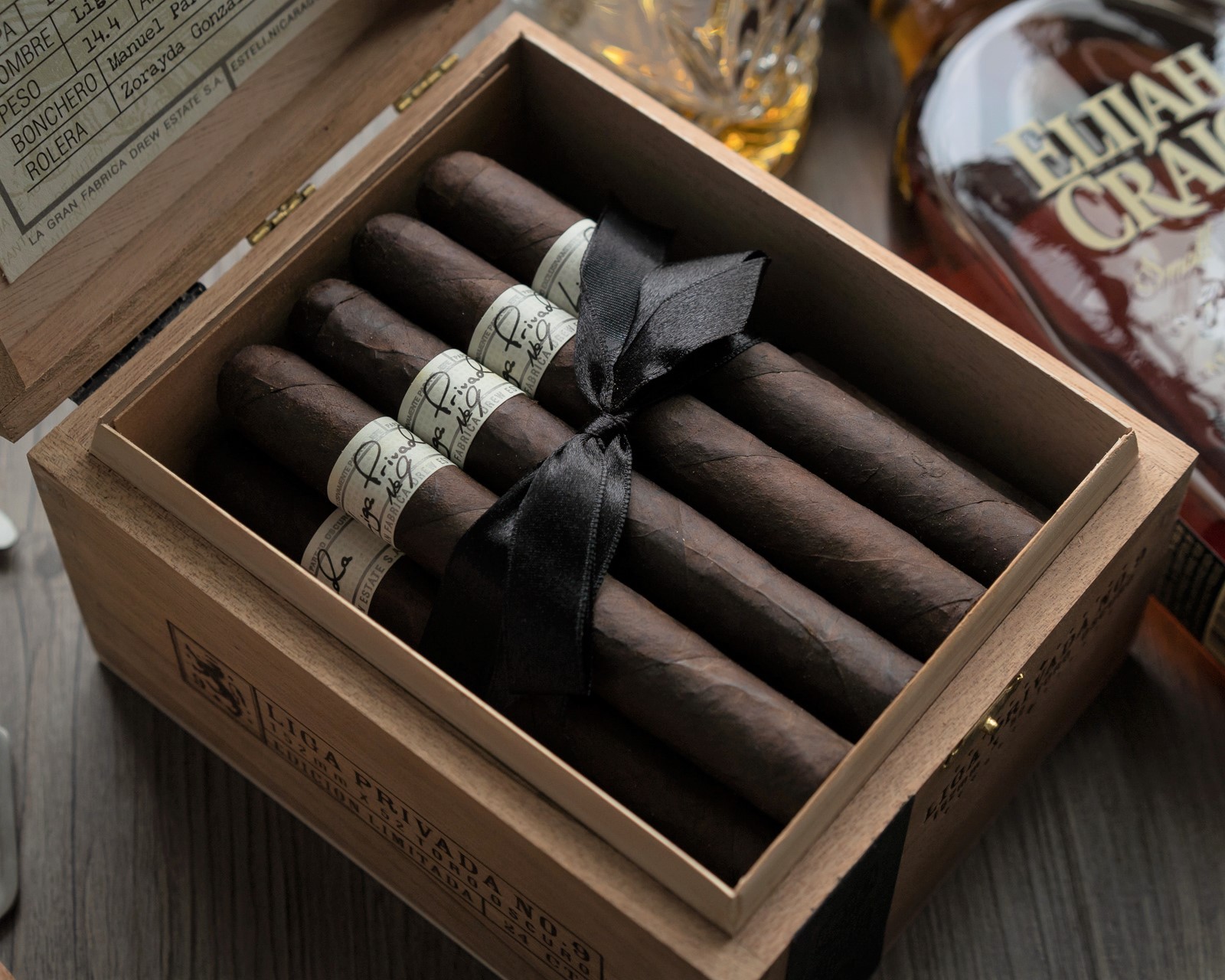 Have you ever wondered the cigars a master blender would create for their own personal humidor? Former president of Drew Estate Cigars, Steve Saka was kind enough to share his vision of a humidor worthy cigar. In 2005, he kicked off his personal project: Liga Privada, which translates to private blend in Spanish.
It wasn't until a year later that he began to see the project coming to fruition. With help from Johnathan Drew and Nicholas (Director of tobacco & cigar in Nicaragua), and fifty plus test blends later, they were able to pin point a specific variation of blend: #9. After lighting up around 6000 cigars between the three of them and sharing some with others, as well as being badgered for over a year to put them on market, they finally caved and released them to the public.
As for the blend itself, there are tobaccos from seven different farms. The wrappers are hand fermented for more than 18 months. To make it even more exclusive, there are only four pairs of rollers throughout the whole factory who are authorized to assemble 250 cigar per day. Afterwards, they are aged for a full year before making their way to the B&Ms.
Blend Specifics
Cigar Reviewed: Drew Estate Liga Privada No. 9
Wrapper: Connecticut Broadleaf #1 Darks
Binder: Plantation-Grown Brazilian Mata Fina
Filler: Select Honduran and Nicaraguan Cuban seed
Size: Toro (6" x 52)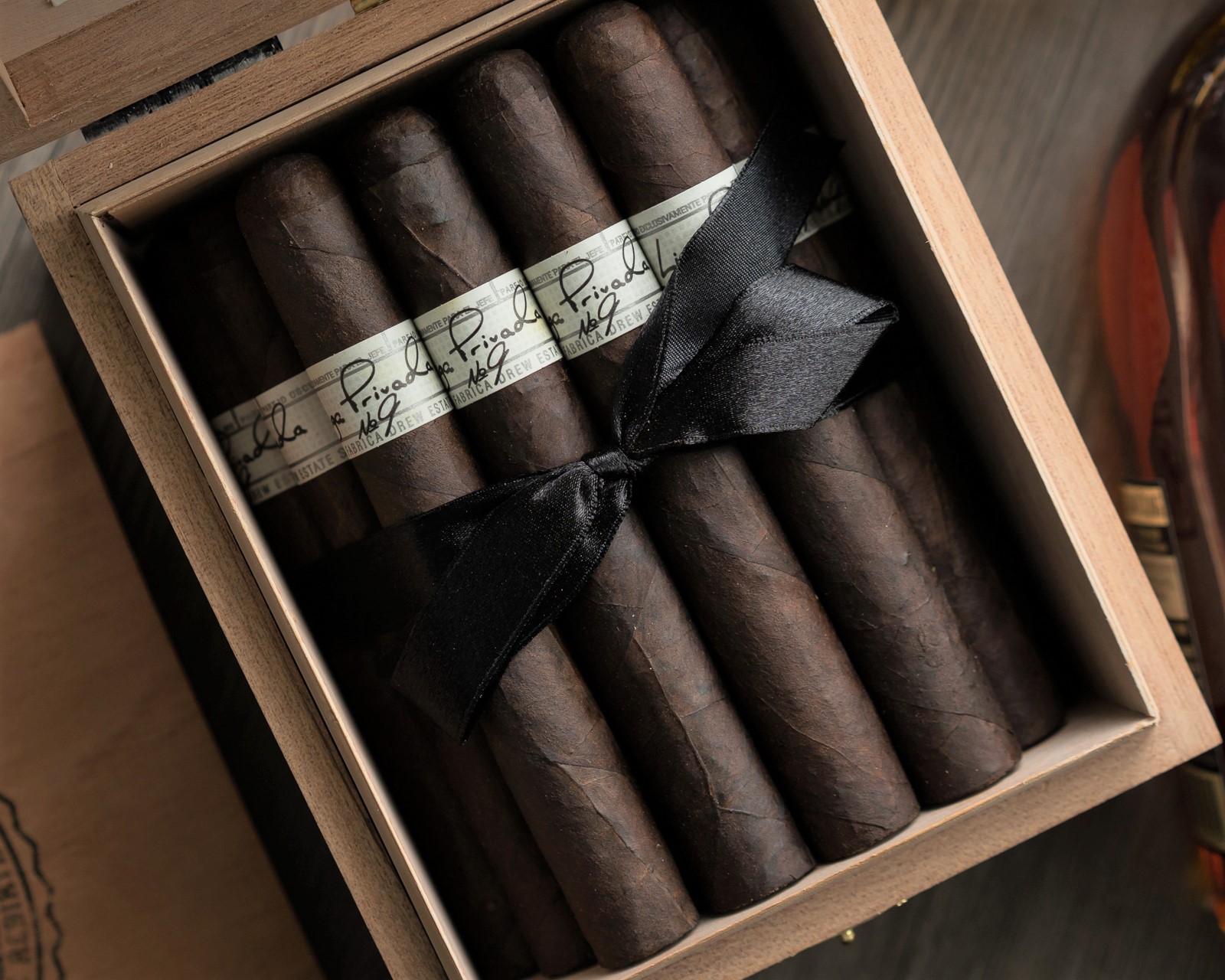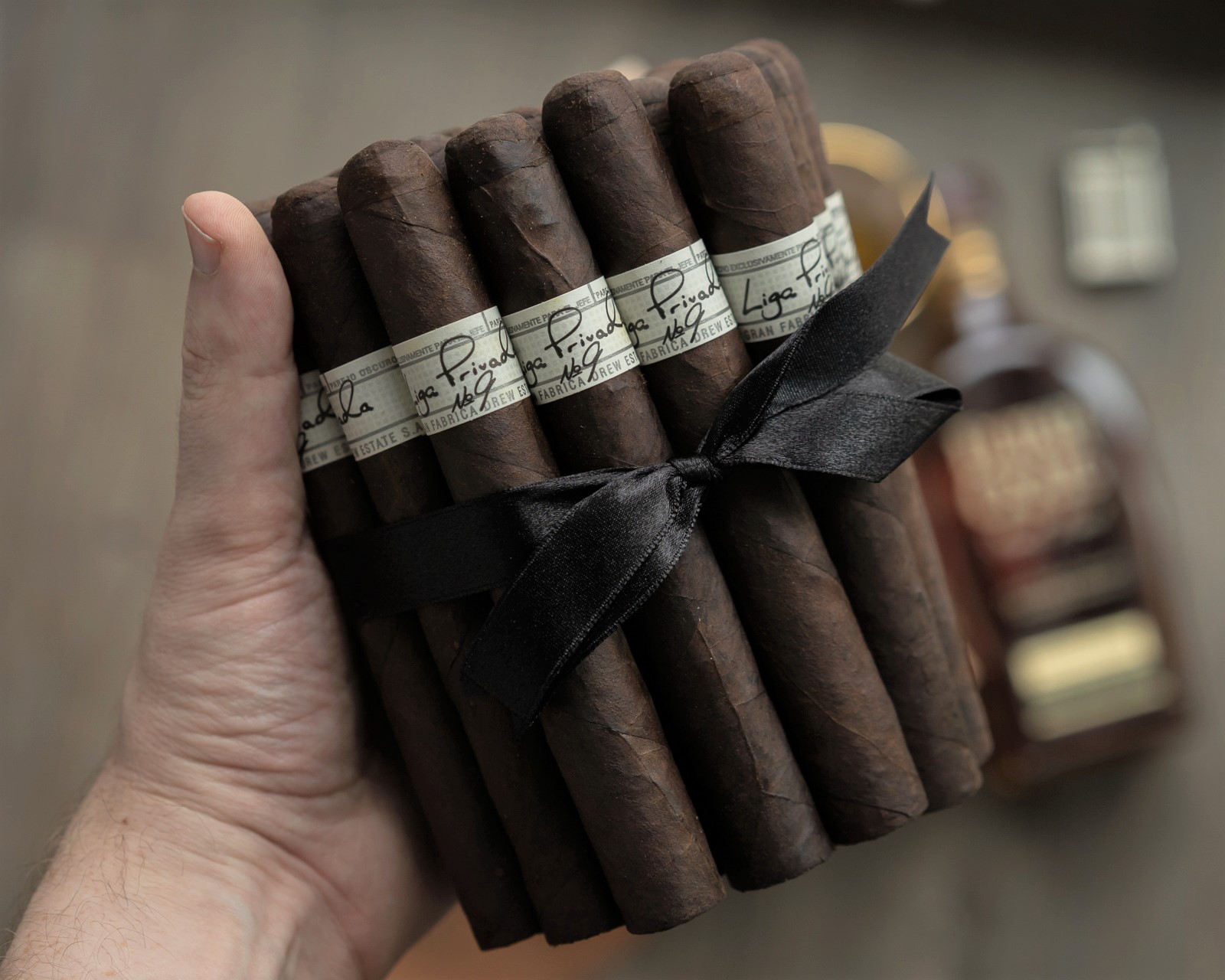 Appearance & Construction
The dark oily wrapper shines under the sunlight. As my fingers travel down the slightly toothy surface of the wrapper, I can feel the density of the cigar. It is evenly packed with no visible veins or blemishes. Overall, the longer I stare at this cigar, the more I salivate.
Flavor and Smoke Characteristics
The sweet vanilla and oak bark scent from the wrapper were very captivating. On the foot of the cigar, my nose picks up vanilla, peppery spice and dry berries.
Upon taking a cold draw, the image of maple glazed barbecue beef jerky materializes in my mind with a sweet cayenne pepper tingling on my tongue and lips. As I lay back into a lounge chair and take in my surrounding in the Catskills Mountain, I can't help but to anticipate Bigfoot sneaking up behind me just like those Jack Link beef jerky commercials.
Liga No. 9 has a very strong opening in terms of flavors. Dark leather, bitter espresso beans, and vanilla on the palate and smoke with a hint of simple syrup towards the back of my mouth. On retrohale, there are sweet hay, toffee and red pepper spices. These flavors are perfectly balanced, leaving me wanting more. The meatiness from the cold draw disappears, and the aftertaste is quite floral similar to Chinese sunflower seeds. The burn is very even, and the salt and pepper ash holds sturdily.
Arriving to the second third, the flavor of roasted peanuts replaces the dark leather flavor from the initial lighting. The smoke also produces a very creamy texture, where it changes the whole dynamic of the cigar and reminds me of a nutty toffee bar.
An hour and a half later, I finally reach the final third of Liga Privada No. 9. The luscious, maple syrup-flavored smoke shifts to a sweetness of raw sugar. The combination of barnyard, cedar, granola and sweet toffee on the palate can be best described as a decadent experience. With my final retrohale, I'm embraced with warm baking spice and toffee escorted by an alluring creamy texture.
Conclusion
The Liga Privada no. 9 is nothing short of amazing. The flavor of this cigar is very well balanced, complex and inviting. Truly a humidor worthy cigar.
Final Rating: 91