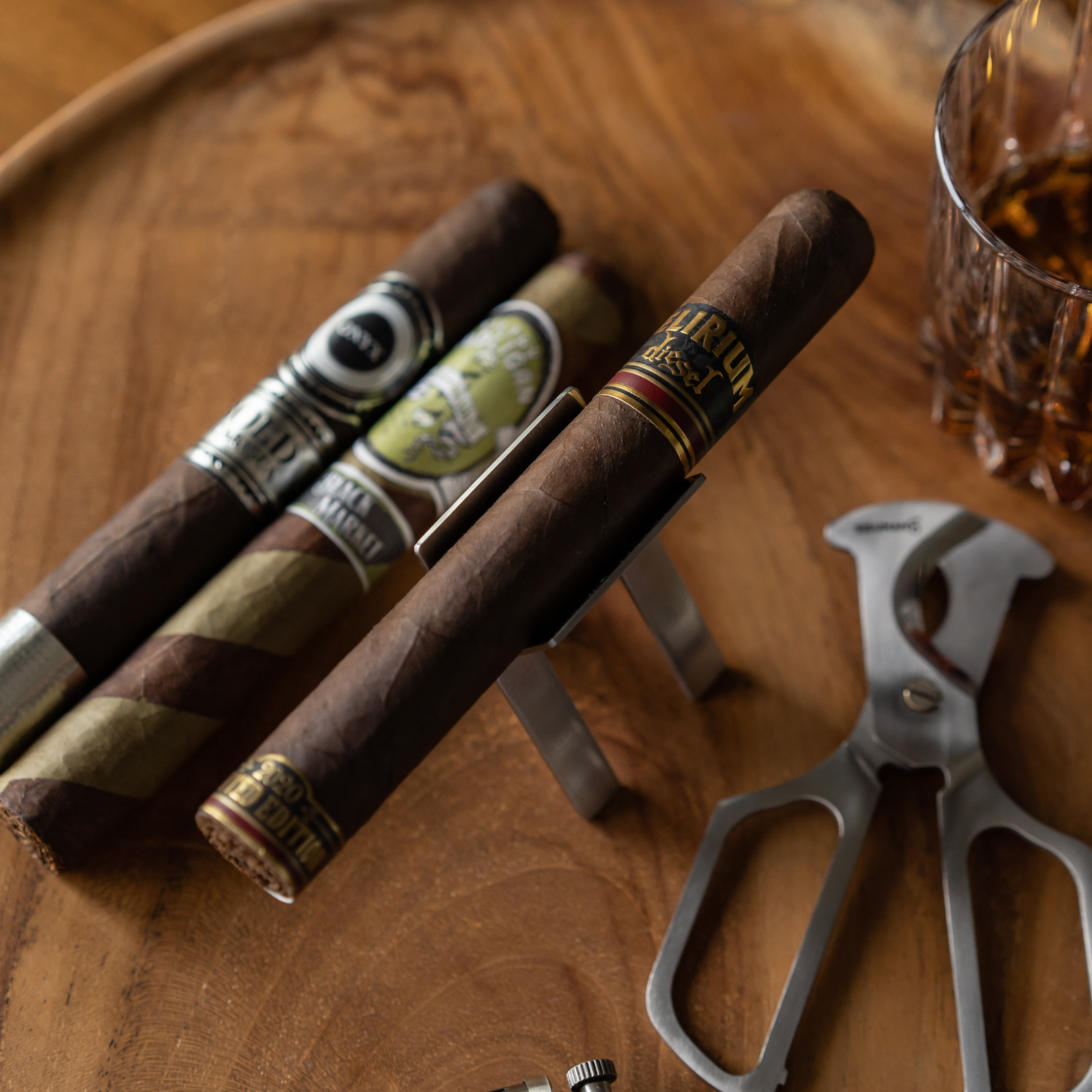 It seems like these days there are more limited cigars than you can count (or review!). I could probably smoke "Limited" cigars for an entire year without ever smoking a regular production blend. That said, the limited edition world certainly has its share of hits and misses. For the Diesel Delirium 2020 Limited Edition, General Cigars Brand Manager Justin Andrews and AJ Fernandez teamed up to create this full bodied toro.
Blend Specifics
Cigar Reviewed: Diesel Delirium Limited Edition 2020
Wrapper: Ecuadorian Sumatra
Binder: Connecticut Broadleaf
Filler: Nicaraguan
Size: 6" x 52 (Toro)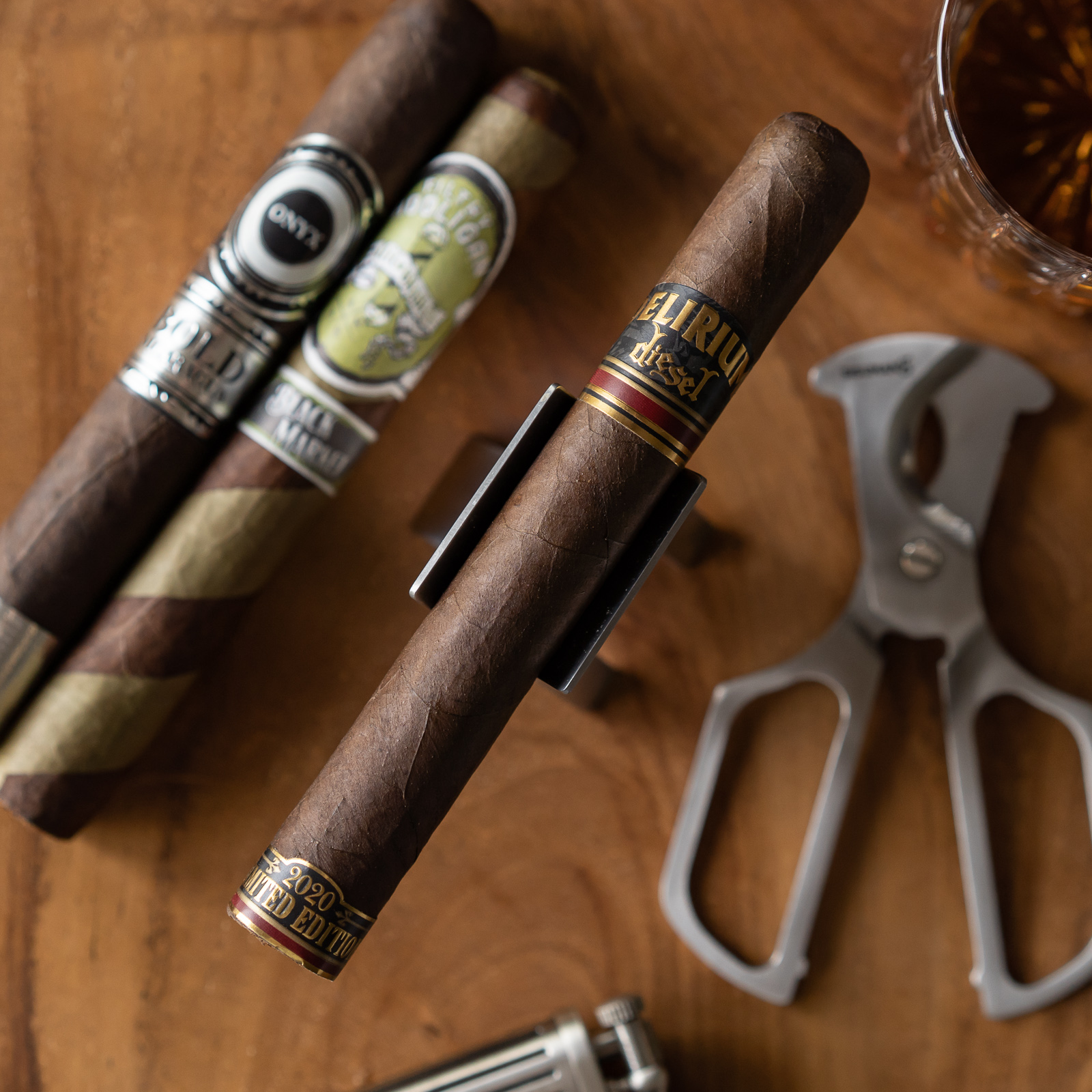 Appearance & Construction
Reviewing this cigar blind, I see the wrapper is dark. Though this doesn't always indicate strength, I am anxious to see on what sides of the fence this cigar leans. Besides the color, the wrapper has elongated raised veins. The cigar is slightly soft as I give it a squeeze and there appears to be small nipple or some sort of bump on the cap. I am not sure if this is intentional or poor quality control.
As I smell the foot I'm getting chocolate, vanilla with some earth notes. Let's light up.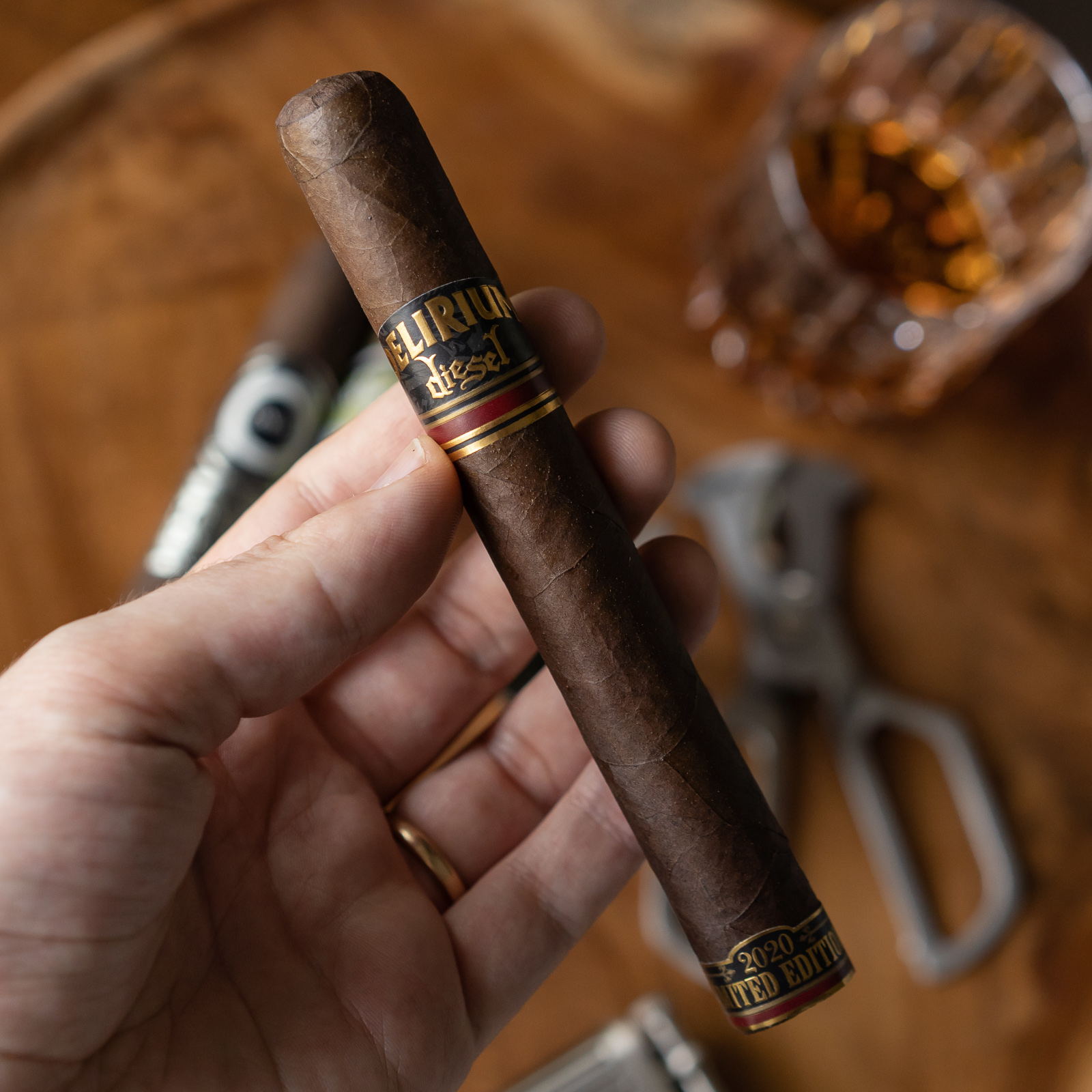 Flavor & Smoke Characteristics
With my cherry wood Xikar blade I take a slice which cuts a small clip off the head. On the cold draw I get hay and black pepper which comes through rather distinctly. Using my Lamborghini torch I set aflame the foot and get a full blast of black pepper like ground peppercorns right on my tongue. This cigar comes on strong and with another puff there's leather and earth with spice hitting hard in the back of my throat. I hazard a retrohale and it is spicy and aggressive through the nose. As I exhale, I'm getting tropical fruits oddly enough with a sweetness on the finish. What began as a powerful full bodied smoke is, at the tail end of the first third, on the medium to full range.
At midway, I notice the grayish white ash that's formed is looking a bit shaky. I lay the cigar down for a moment to let it rest and the ash falls right off. As I pick it up and take a draw there's a sweetness along with spice albeit it rather short lived. Another puff and it's damp with paper notes around a backlash of earthiness. Taking another retrohale, I get a combination of leather and chocolate which ends bitter as I move it through my sinus and out my mouth. The full body picks up once again taking a draw that is now more black pepper and leather with cacao coating the palate. The bitterness lingers which is unpleasant at the moment and another puff delivers spice and lots full tobacco notes.
As I reach the last third of the cigar, there's cocoa, wood and a hint of licorice that rounds it out. While the full body seems to overshadow the other flavors, I'm still tasting some glimpses that quickly fade into the background. While I give this smoke another go, black pepper, wood and earth remain the constant. The changes are not great and the cigar continues to come off strong with a solid burn line. I'm getting some leather as I'm drawing with an earthy short finish. In the final puff the pepper is tasting more like white pepper with a bitter finish. \
A full bodied, one dimensional cigar.
Conclusion
I've never been wholly impressed with the Diesel brand in any of its incarnations. Although they are quite different than the previous catalog lines, the style seems more strength over nuance. This cigar began as a peppery overload on the palate and even with the sweetness I picked up it was not enough to balance out the smoke. The earth and leather notes added to the strength but lacked structure. The tobacco itself was of good quality, but the blend seemed disjointed.
My opinion: there are full bodied cigars out there with more going on, and though this cigar wasn't bad it could've given more.
Final Rating: 86