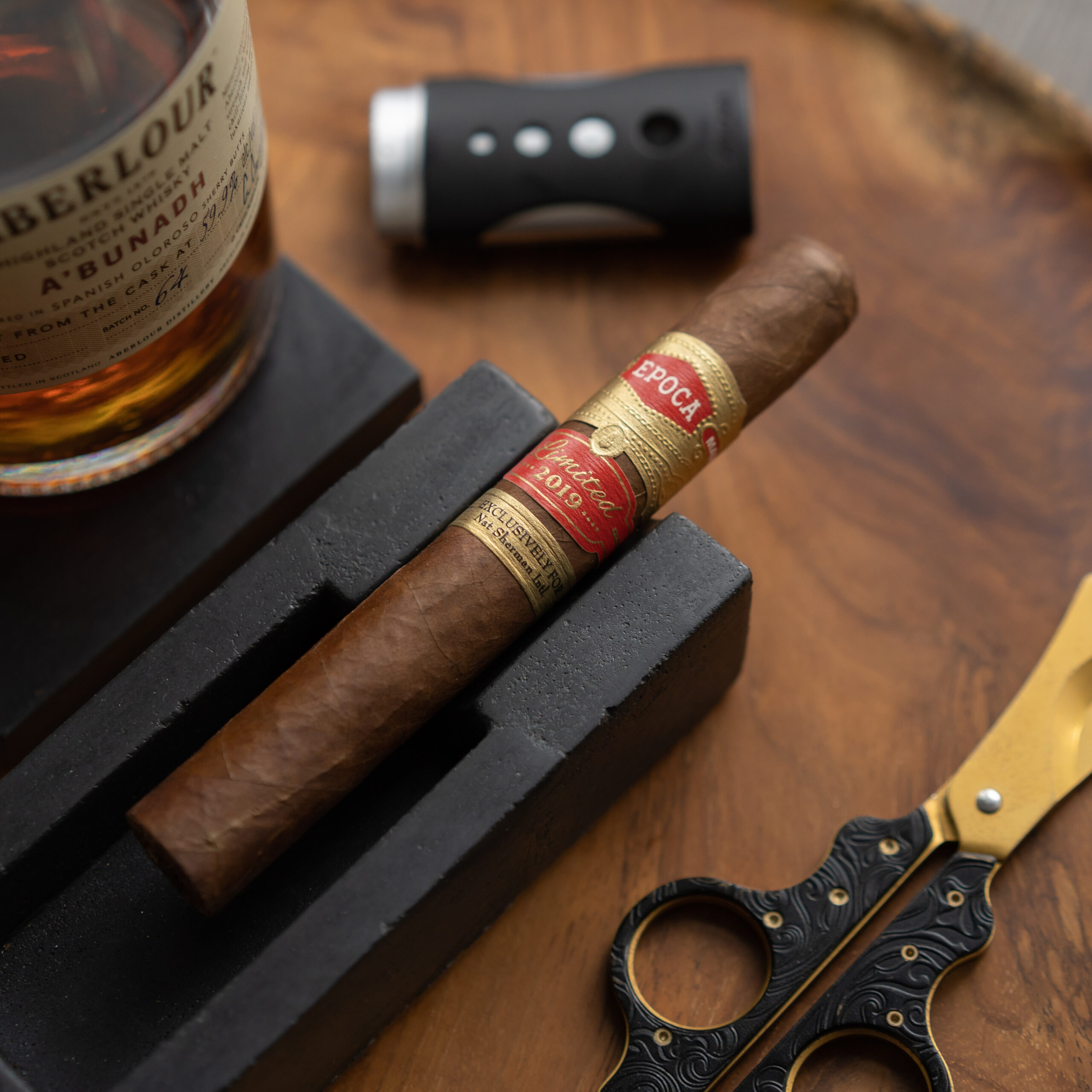 This past fall, the cigar industry mourned the loss of a historic staple. Not only did the famed Nat Sherman Townhouse in NYC close, but the entire Nat Sherman wholesale business was shut down. Luckily, the vigilant ones were able to score some serious deals on the remaining stock of practically the entire portfolio, including this delicious cigar I'm reviewing here – the Nat Sherman Epoca Limited Edition 2019 which is made for Nat Sherman by Plasencia.
Blend Specifics
Cigar Reviewed: Nat Sherman Epoca Limited Edition 2019
Wrapper: Nicaragua
Binder: Nicaragua
Filler: Nicaragua
Size: Toro (6 x 52)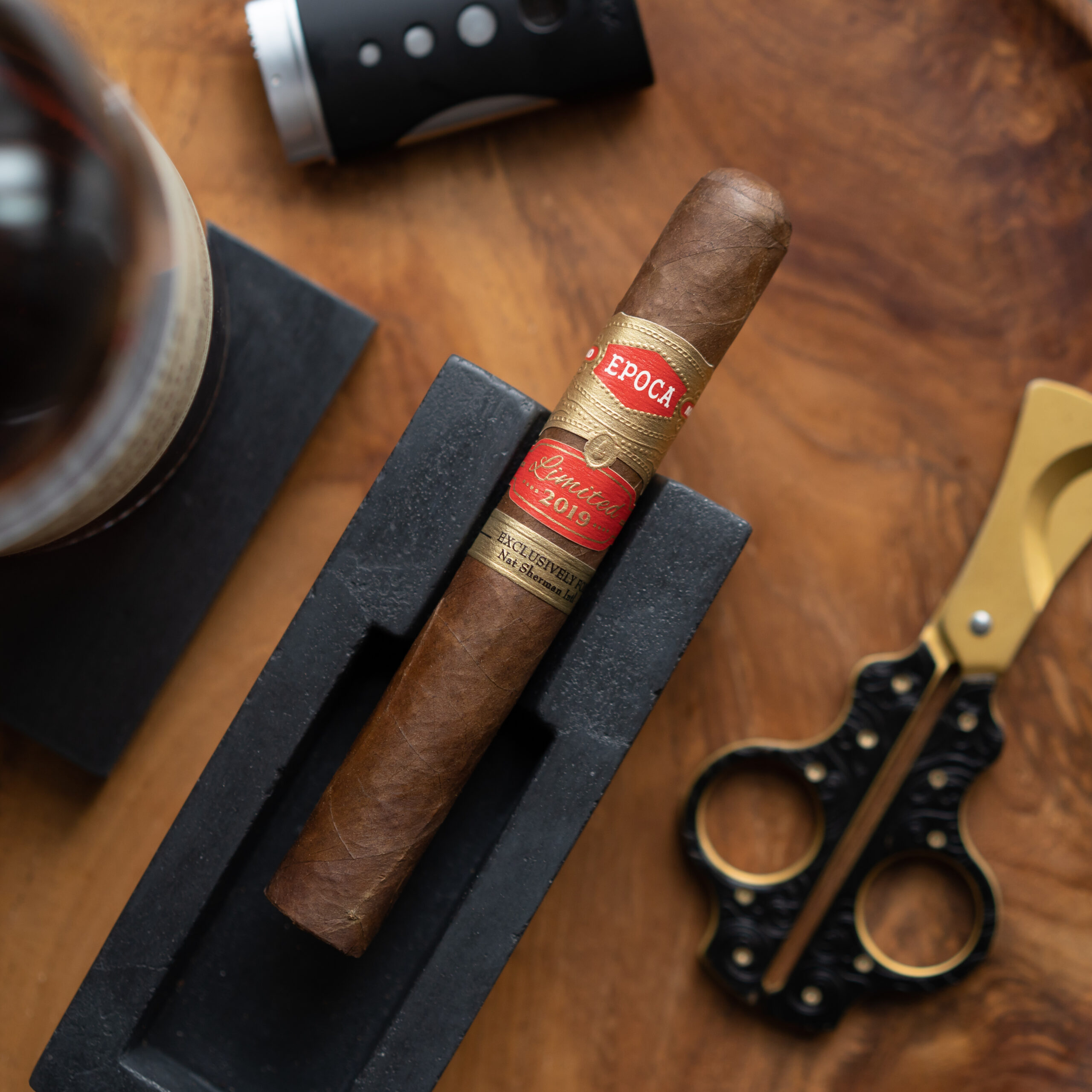 Appearance & Construction
This cigar presents a slightly mottled dark chocolate brown wrapper with a very nice oily sheen to it. The overall construction is virtually flawless: a large double cap, very minimal veins, no visible seams whatsoever and delicious floral aromas that made my mouth water.
Flavor & Smoke Characteristics
The toro vitola might be one of my favorite formats – especially if entubado rolled, which typically reduces any draw issues. For this cigar, I pulled out my favorite Xikar xi3 wood collection cutter that quickly scored the cap right off. On the prelight draw, I got some chocolate with a hint of citrus. It reminded me of one of those chocolate oranges.
After carefully toasting the foot, I must say the foot smoke was quite pleasant with a very slight floral hint. As I settled into this cigar, the initial flavors were a very noticeable woody/cedar. This was met about 10 minutes in with some slight chocolate and coffee notes, although muted, I could tell it was there.
Flawless construction as we enter the second third, which had a great transition of flavors – the cedar died down a bit and introduced a nuttiness. This is another cigar that produces thick, oily smoke with an extremely long finish.
As we enter the final third on this cigar, it comes to its full glory – all the flavors are firing on all cylinders. Lots of cedar, nuts, now some pepper and very nice fleeting moments of spices (cinnamon perhaps?). This is a delicious full-body cigar that was a tough one to put down.
Conclusion
As with any Nat Sherman cigar that I've had, the second half of the cigar is stellar – it's almost as if the first half has the show that's slowly building then you hit that crescendo and all hell breaks loose from there.
I'm so glad that Michael Herklots and Brendon Scott were able to strike a deal with Altria (Nat Sherman's former owner) to acquire the Timeless, Epoca  Metropolitan, Host and Ancora brands under their new company, Ferio Tego. This is a classic brand of cigars that everyone should have in their humidor.
Final Rating: 94