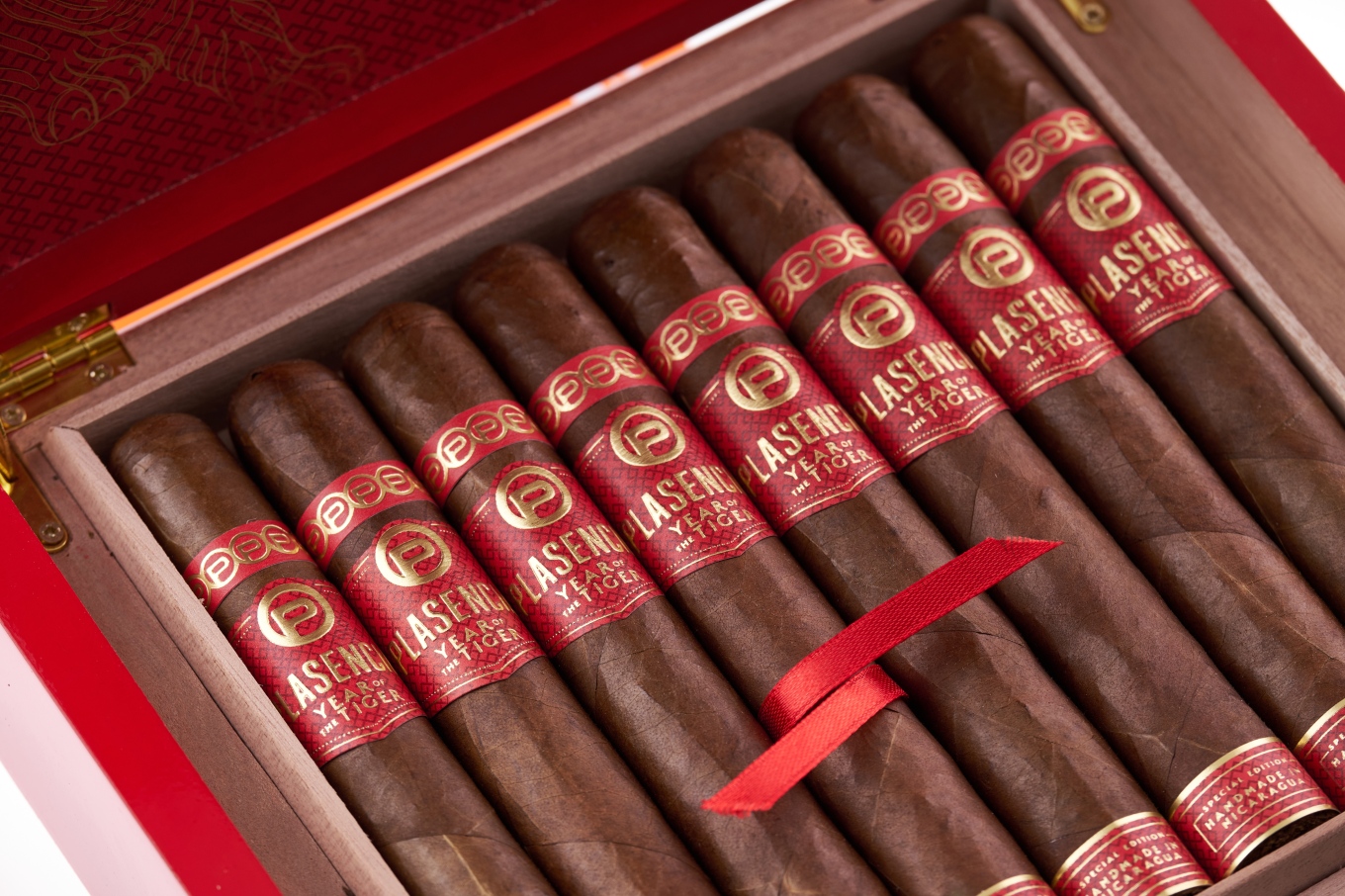 (Miami, Florida) – Plasencia Cigars, a world-leading premium tobacco grower established in 1865, announces that the limited release "Year of the Tiger" is now shipping. This launch was unveiled at the Tobacco Plus Expo which took place at the Las Vegas Convention Center this past January. In the Chinese Zodiac this is the Year of the Tiger and the Plasencias felt it apt to introduce a cigar which symbolizes values upheld by the family.
In Chinese culture the tiger represents characteristics such as determination, confidence, persistence, and is also known to be dynamic. Established in 1865 all those characteristics were needed for the company's longevity. Being dynamic was especially relatable to the family, as to survive for well over a century, the company has had to be creative and forward-thinking to change with the times.
The Year of the Tiger is a Nicaraguan Puro with tobacco aged 10 years from the Plasencia library of tobaccos. Medium bodied, this limited release blend boasts deep and rich flavors, that only well-aged tobacco can deliver. Because of the limited availability of this aged tobacco, only 2500 boxes were created and shipped to the U.S. market.
Plasencia Cigars CEO Nestor Andres Plasencia stated: "Smooth and flavorful is the best way I can describe the Year of the Tiger. This medium strength cigar delivers notes of chocolate, nuts, and some initial spiciness."
The Year of the Tiger carries an MSRP of $40 and comes in boxes of eight. The blend is expressed in one vitola, a 6.25×54 Vitola.
For more information, visit: www.plasenciacigars.com, and follow @PlasenciaCigars on social media.
ABOUT PLASENCIA CIGARS
Plasencia Cigars is one of the world's leading growers of first-class tobacco. The Plasencia family has been pioneering the industry since 1865 when Don Eduardo Plasencia began growing tobacco in Cuba, and five generations of the Plasencia family have continued the legacy. Today, Plasencia Cigars produces more than thirty-five million handmade cigars per year, and harvests tobacco on more than 3,000 acres across several countries in Central America, including Nicaragua, Honduras, Costa Rica, and Panama.