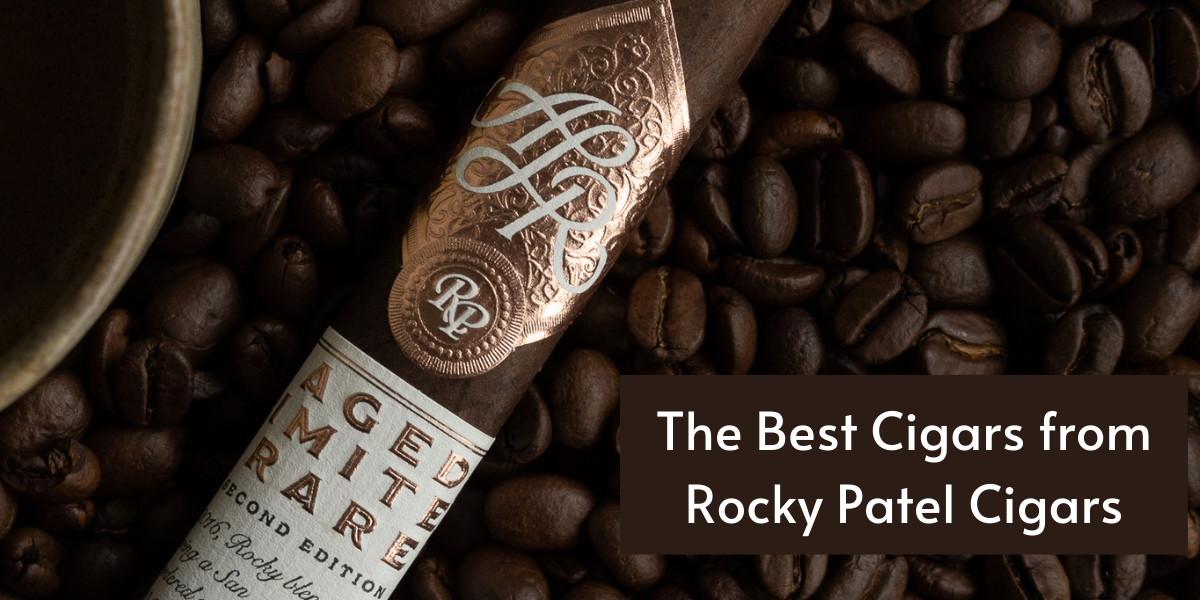 Rocky Patel lived and worked in Los Angeles as an entertainment and product liability lawyer when he was first introduced to the world of cigars. After helping found the Grand Havana Club, he was approached with a business plan to begin manufacturing cigars.
In 1996 at the RTDA trade show in Cincinnati, Ohio, the Indian Tabac Cigar Co. had arrived. Despite the misgivings of his peers, Rocky felt that it was up to young and innovative companies to bring fresh ideas, bold packaging, and fuller cigars, to a marketplace which was resting on its laurels.
Now, with the cigar brand which bears his name, Rocky Patel has proven the naysayers wrong and created a smoking empire of his own. Here are some of his most impressive blends blends. Note: pricing may have changed since last update of this article. 
The Best Rocky Patel Cigars
Rocky Patel Decade Emperor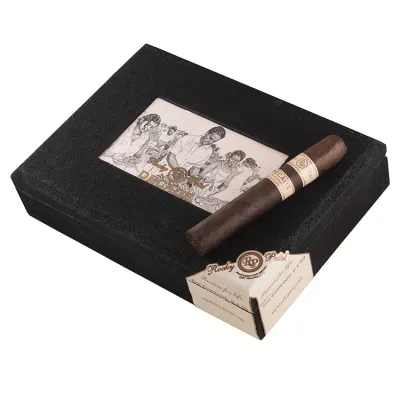 Released to celebrate ten years of Rocky Patel cigars, the Decade line contains the meaty six inch by 60 ring gauge Emperor. The largest cigar in the line, the Emperor is rolled with aged Nicaraguan long fillers and capped off with a lush Ecuadorian Sumatra wrapper for complexity.
With a pre-light aroma of cherries and chocolate, once alight this incredible smoke brings flavors of cocoa, nuts, and cream with a long, spicy finish and not a trace of harshness. Soft to the touch and a delight to smoke, this decadent offering is easy to recommend.
Pack of 5: $68.99 / Box of 20 – $306.00
Click here to purchase Rocky Patel Decade from Famous Smoke Shop.
Rocky Patel ALR Second Edition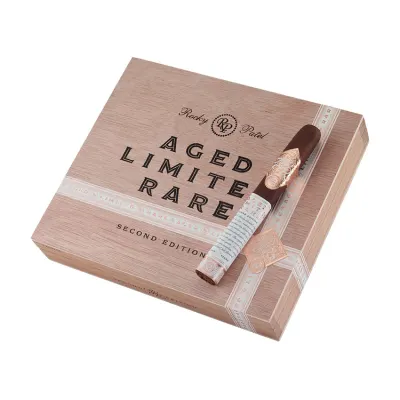 Released in 2018, the ALR Second Edition has been called one of Rocky Patel's finest and most memorable releases to date. Rolled at Rocky's TAVICUSA factory in Nicaragua, these box-pressed cigars come with the best fillers from Rocky's own farms and are lovingly wrapped in a dark, oily Mexican San Andres wrapper before being aged in cedar for two whole years.
Once you light one of these beautiful cigars – if indeed you can find one today (the "R" stands for "Rare" after all) – you are saturated in big bold flavors which will take you on an eclectic journey through earth, dark fruit, toasted wood, and espresso.
Pack of 5: $70 / Box of 20: $264
Click here to purchase Rocky Patel ALR II from Famous Smoke Shop.
Rocky Patel The Edge Corojo Torpedo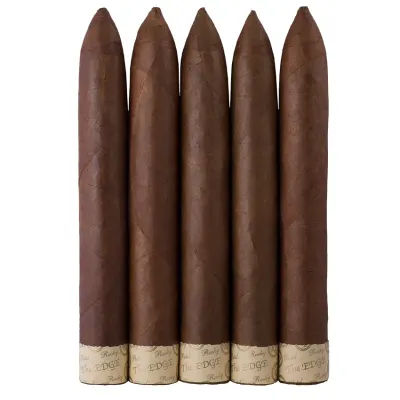 Created from choice aged premium tobaccos from Nicaragua and Honduras and meticulously rolled and finished with a Cuban-seed Corojo wrapper, this cigar boasts incredible flavor, complexity, and aroma that experienced smokers will love.
The flavor is rich and leathery, with notes of caramel and cocoa, and virtually no bite. A few inches into the cigar is where its complexity really begins, and the variations in flavor at this stage are what set this cigar apart from its peers leading you to a dry and long finish with just a hint of pepper.
Pack of 5: $37 / Box of 20 – $148
Click here to purchase Rocky Patel Edge Corojo from Famous Smoke Shop.
Rocky Patel Vintage Connecticut '99 Torpedo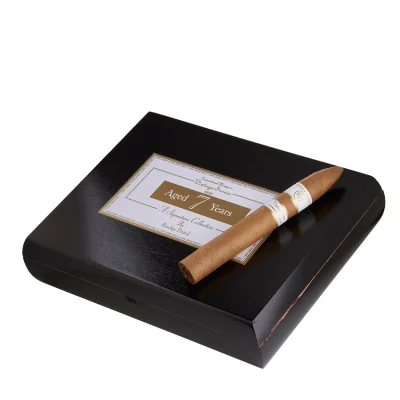 If you're looking for the ultimate in relaxing and milder cigars, the Rocky Patel Vintage Connecticut '99 Torpedo might be just the smoking treat you need. A mellow strength cigar crafted from delicious Honduras fillers and finished with a luxurious Connecticut shade wrapper.
It's rare to find a mild cigar which can pack in this much flavor, but the Vintage Connecticut '99 manages just that. A simple blend produces a complex smoke which will dazzle your palate with creamy, caramelized sensations of toasted nuts and sweet tobacco notes.
Pack of 5: $54 / Box of 20 – $223.00 
Click here to purchase Rocky Patel Vintage Connecticut '99 from Famous Smoke Shop.
Affiliate disclosure: when you purchase something using the retail links on this or other Fine Tobacco NYC pages, we may earn a small commission. We link to Famous Smoke Shop because they are (in our opinion) the best online cigar retailer.  Our opinions on cigars remain our own!