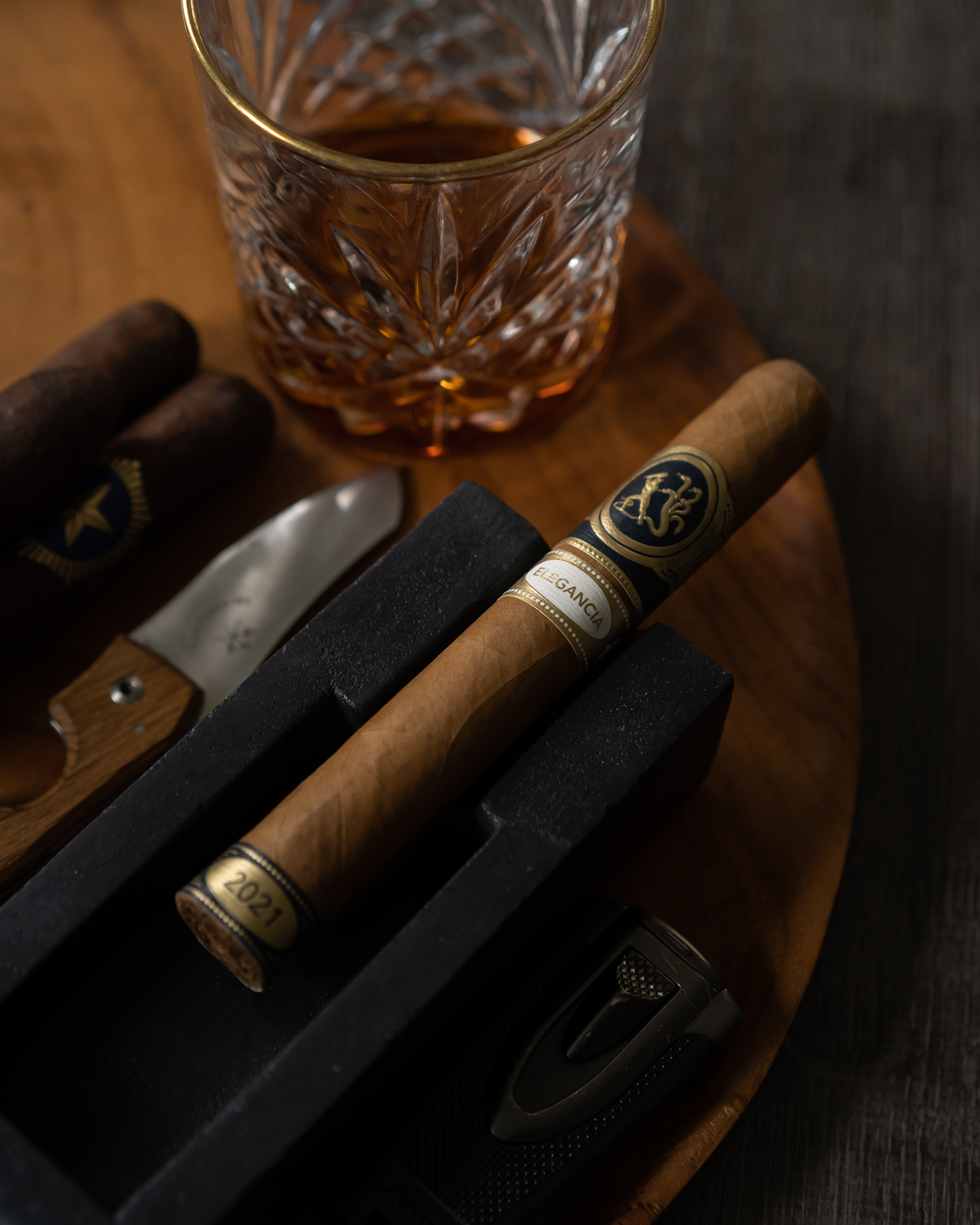 Micheal Herklots–formally of the now defunct Nat Sherman Cigars–teamed up with his partner Brendon Scott to resurrect the former Nat Sherman lines under their own company, Ferio Tego. The Elegancia is a limited-edition cigar for 2021 and sports a light Ecuadorian wrapper. There is also the Generoso which wears a darker Honduran wrapper. Both come in one toro size and are limited releases for this year. 
Blend Specifics
Cigar Reviewed: Ferio Tego Elegancia LE 21
Wrapper: Ecuador
Binder: Dominican Republic
Filler: Dominican Republic & Nicaragua
Length: 6" x 50 (Toro)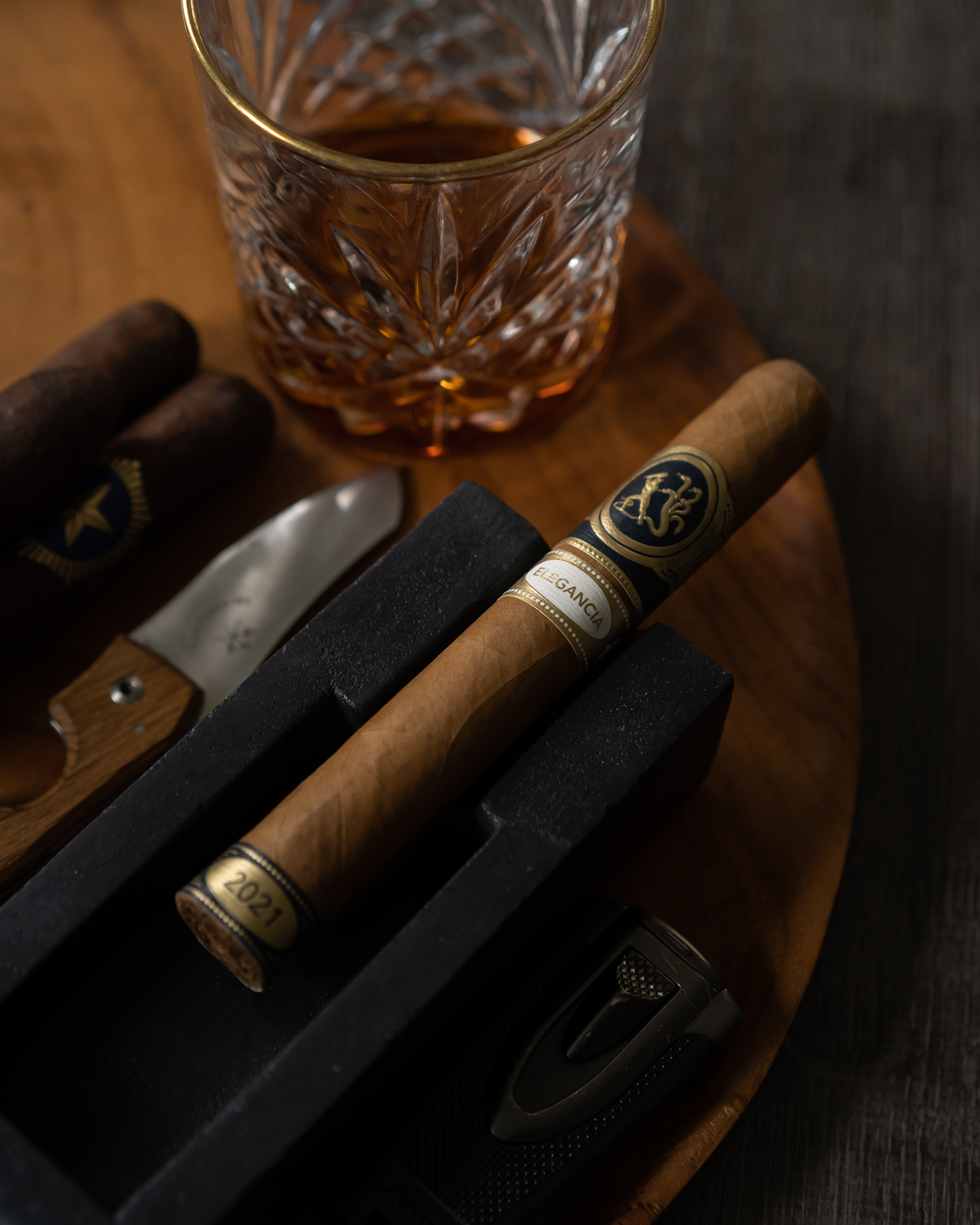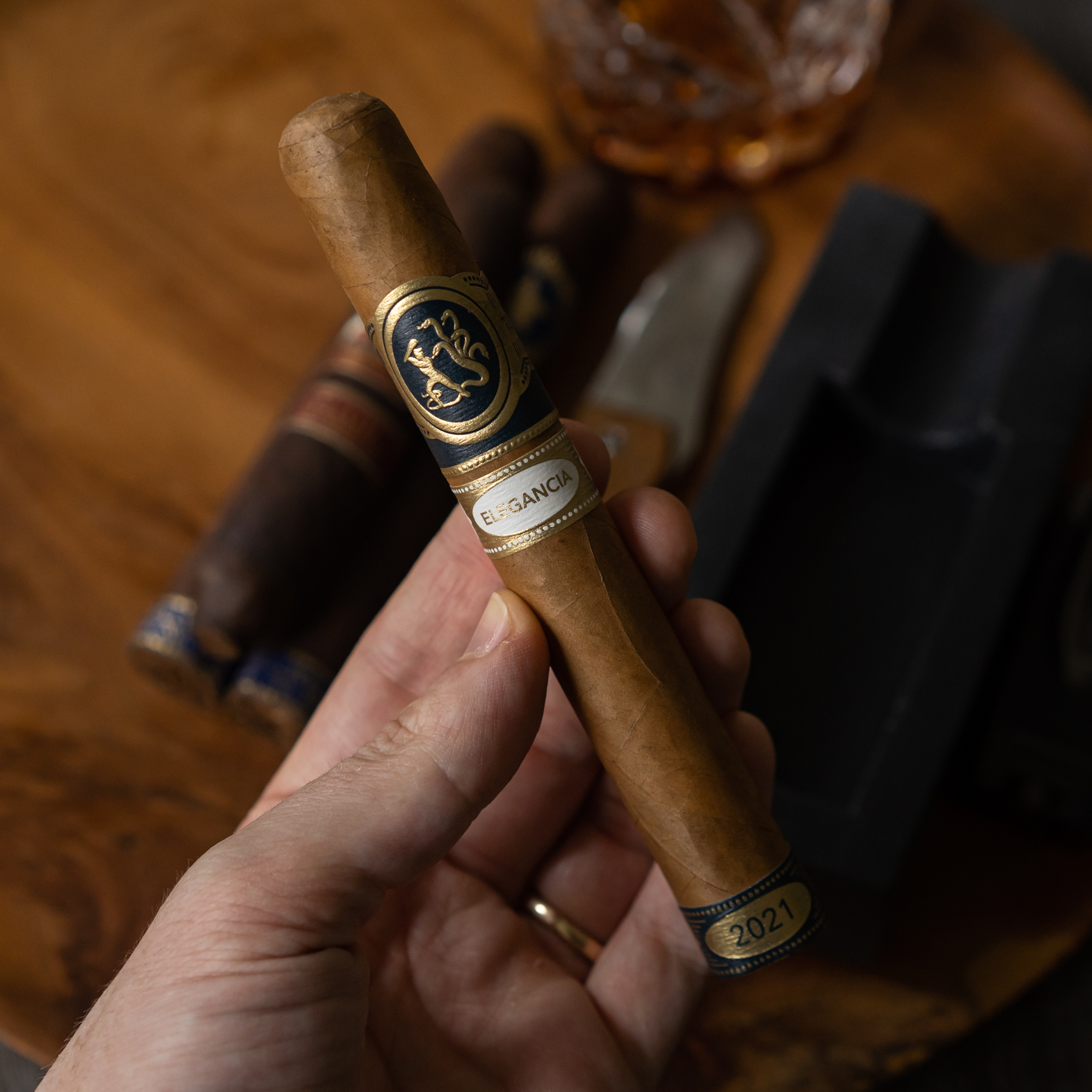 Blind Review: Ferio Tego Elegancia 2021
Appearance and Construction
This toro has a light wrapper with several veins across it. There is a silkiness to it as I run my fingers along the sides. Squeezing the cigar, it is packed solidly with tobacco and the construction is firm and well crafted.  The foot smells of tea, earth, and toast. 
Flavor and Smoke Characteristics
My guillotine cutter takes a quick slice off the head of the wrapper leaving a clean cut. I take a cold draw which delivers prunes, must and citrus. With a torch lighter the cigar is gently catching fire as I rotate the toro to evenly get the foot burning. The first puff is dry and green with a bitter finish. Earth and graphite come through on the next draw. There's cocoa which becomes sharp baker's chocolate as the flavor continues. With a retrohale the tobacco seems young with grassy and toasty notes. Another draw and some pleasant nuttiness comes through with vanilla on the back end. The cigar is just about on the medium bodied side at present.
The ash is solid white at midway while the draw and construction continue to be excellent. I'm getting honey and spice that turns to citrus notes and lemon peel with another puff. The finish doesn't last long and another retrohale brings about more grassiness with sharp oak that gathers around the sides of my mouth and back of the throat. Underlying sweetness is showing on the wrapper taking a draw with roasted nuts and floral notes. These flavors linger creating a more balanced profile than previously. The cigar is right on the medium bodied profile with an abundance of smoke as I take another puff. The floral is more prevalent with a finish that ends bitter. Earth and cedar give this toro more character as the smoke has a silkier mouthfeel now which keeps me interested in the blend.
Reaching the last third orange zest tingles my lips while an influx of over roasted coffee bean resonates on the finish as I puff slowly on this smoke. The burn line is consistently excellent, and the draw has been effortless. I hesitate to take another retrohale as it has been unpleasantly grassy however as I'm drawing the smoke up into my nostrils I get less of the "green" and more burnt almonds. The smoke output seems lighter and the bitter notes seem to fight it out with vanilla and cocoa. As I take a final puff the oak and citrus coat my palate although the finish once again is cut short.
Conclusion
I was looking forward to trying Elegancia as I was guessing it would deliver a medium bodied experience which can yield lots of flavor without being overwhelming.  This cigar was certainly medium bodied however the tobacco seemed young and hurt the flavors that were trying to come out.
Despite its excellent construction the bitter and grassy notes were rough amongst the rest of the blend, especially some of the nice floral, cocoa, vanilla and citrus flavors I was getting. When I found out this was a Fiero Tego Elegancia LE 21 I was surprised as I have smoked several of theses as well as the Generoso and I thoroughly enjoyed what the blends offer. I might chalk this of as a one-off cigar that was flawed as I've said I've smoked this blend before, and it has been so much more. I would suggest picking up a least one and hopefully your experience will be like what I've in the past rather than the cigar I sampled.
Final Rating: 86