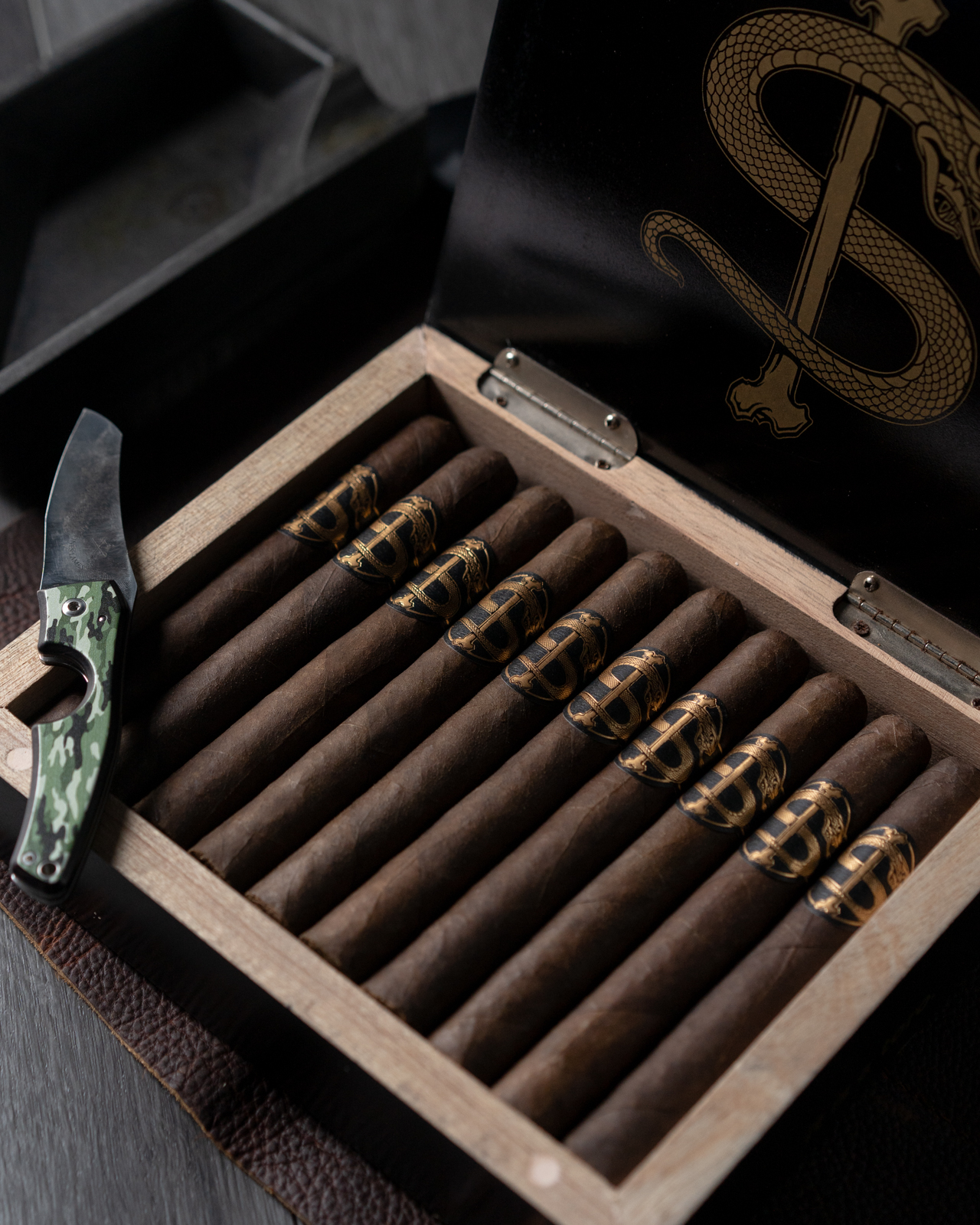 Room101 Snake Shake is a collaboration between Matt Booth and AJ Fernandez, sourcing tobacco entirely from Tabacalera AJ Fernandez Cigars de Nicaragua S.A. in Estelí. Not only is this the second time these two industry giants joined forces to make a blend, but it is also their second installment for a Luxury Cigar Club exclusive cigar.
There isn't much information about this product. However, what stood out to me the most was per Luxury Cigar Club, "Snake Shake was designed to strengthen the relationship between the two companies."
Yeah, I just got chills thinking about the possibilities…
Blend Specifics
Cigar Reviewed: Room101 Snake Shake
Wrapper: Nicaraguan
Binder: Nicaraguan
Filler: Nicaraguan
Size: Toro (6″x50).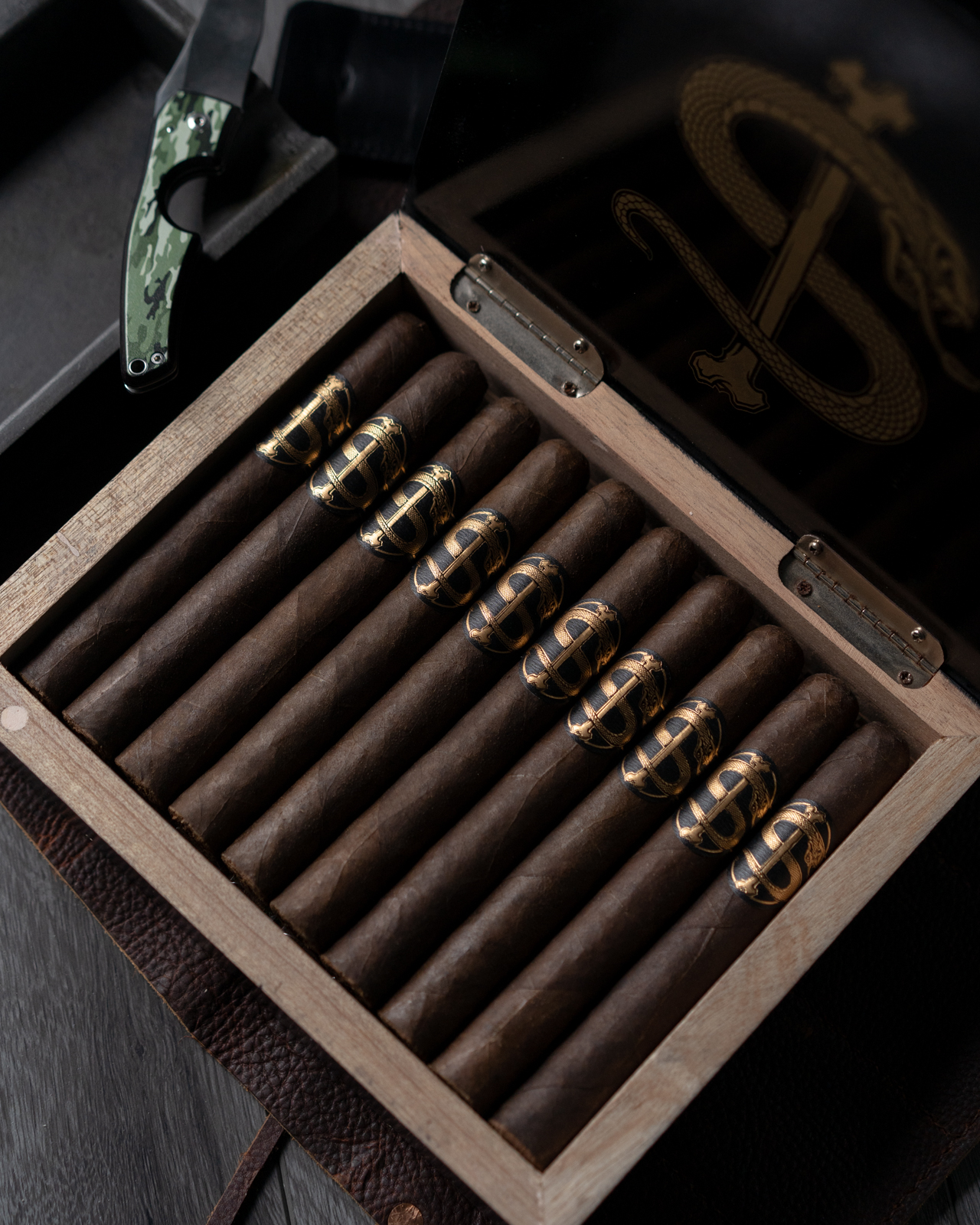 Appearance & Construction
The wrapper on this cigar is very smooth and oily. It is sturdy to the touch, and I feel like I can wave it around and chant Wingardium Leviosa to make various objects float in the room. Like a wand, there are no visible veins, and even the seam is hard to locate visually. I examine the cigar between my fingers and find it filled proportionally throughout. Overall, this specimen is rolled masterfully.
Flavor and Smoke Characteristics
This cigar has a very alluring scent to it. It smells like sweet hay on the wrapper and dry apricot off the foot with a hint of baking spice. I sliced the cap off with my trusty Xikar XO Cutter, and the cold draw reinforces the dry apricot flavor.
Once lit, the sweet stone fruit flavors got replaced with gram crackers, cocoa powder, oak wood, and red pepper spice. The smoke has a creamy texture and is very thick as if I can chew on it. And I can only describe the lingering aftertaste as freshly baked pie crust. I then retrohale and got offered nothing but pain from an abundance of pepper spice rushing out my nostrils. It immediately activated my tear glands and shocked my senses. On the bright side, it did what two cups of coffee couldn't. As you can guess, I became quite wary of where the smoke exits at this point. Other than the retrohale, this cigar is performing remarkably well. The airflow restriction is perfect, around 7 out of 10. Each puff produces an abundance of smoke, and you can level the burn line with a ruler.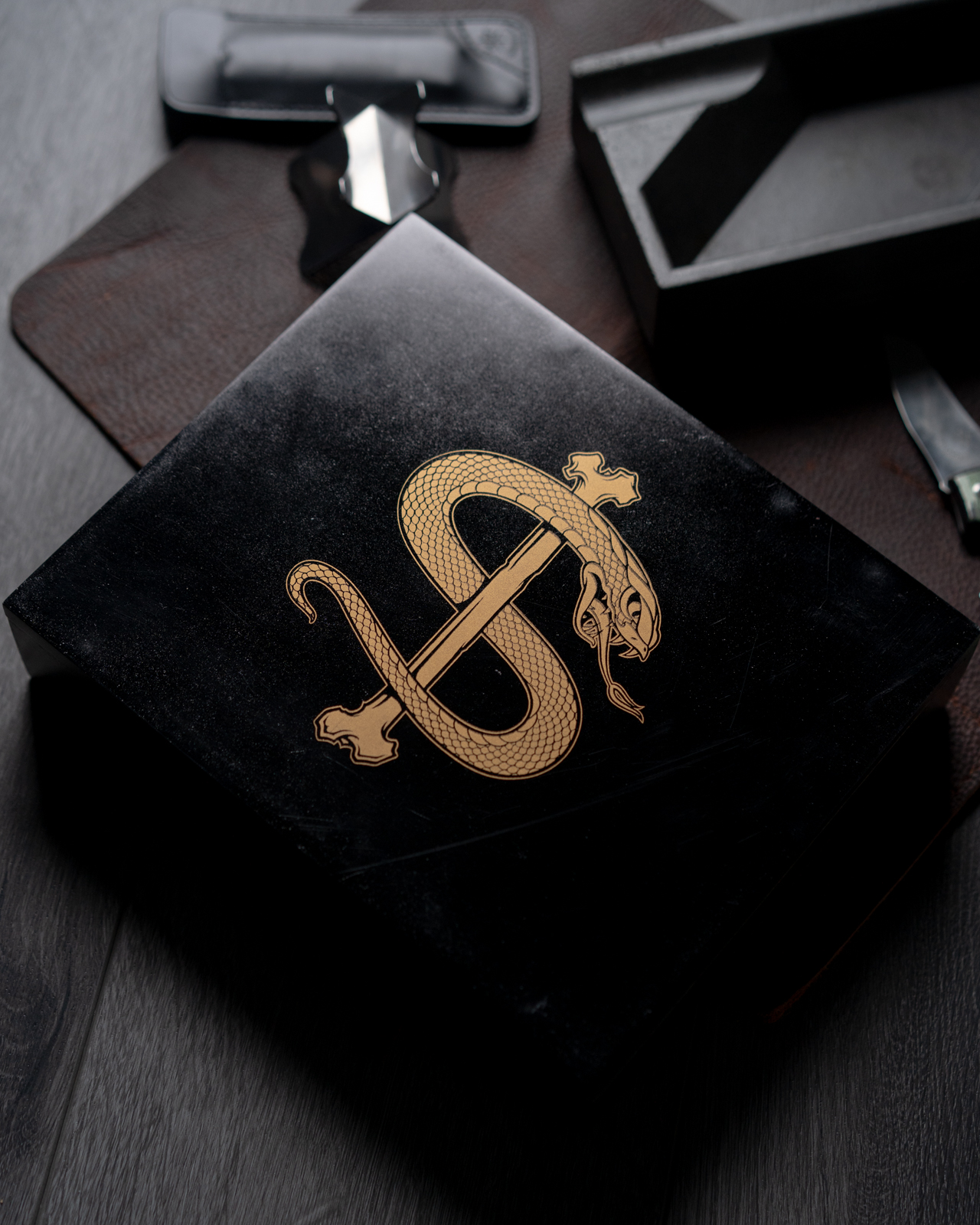 Once I reached the second third, the flavor profile became more refined: raw peanut, Ovaltine, dark leather, and oak wood, with an undertone of sweetness and creaminess hidden within the smoke. The pepper spice departs from the palate and eases up on the retrohale. The smoke stays pretty consistent from this point on. I took my time and smoked it all the way down to the nub before realizing I'd been smoking this cigar for more than 2 hours.
Conclusion
The Snake Shake humbled me and helped me reevaluate my mindset when I'm blind reviewing a cigar. I won't oust myself, but I thought I knew what this cigar was, and I was proven wrong.
I compare the experience of the Snake Shaker from being a raw mineral to a polished gem. The flavors during the first third were robust, natural, and untreated. I would taste a specific flavor per each puff. As I make my way to the second third, there is cohesiveness between the flavors, that is when I was able to experience all the flavors in a single draw. That being said, the pepper on the retrohale was almost irrefutable. I was glad the strength was toned down and meshed really well with the overall taste.
Final Rating: 89